It's a store, it's a museum, it's the next place fans of HHN will be spending their entire paycheck! The all new Halloween Horror Nights 25 Store opened today at Universal Studios Florida, in the Twister Aftermath gift shop. The new store features not only a huge selection of merchandise from this year's event, but it also has a ton of memorabilia from the past 25 years! It's a great way to take a stroll down memory lane, and relive some of your greatest nightmares!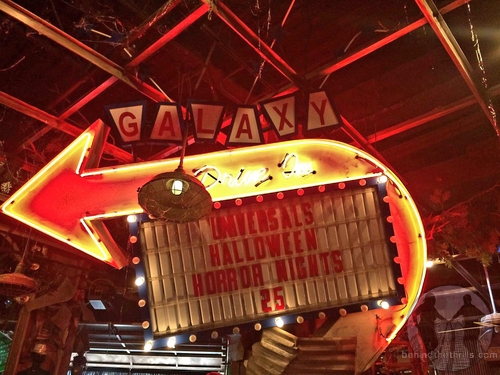 The all new store was open on Wednesday to employees and annual passholders only. It had the first chance to not only see some of the cool props, but also get a look at the amazing merchandise on display this year, and there is a lot. As was promised, this is the most extensive collection of Halloween Horror Nights merchandise that the event has ever done.
First, however, are the cool props. The concept of a themed store to sell event merchandise is not a new one. Busch Gardens has been doing it for years with their Shop of Horrors. However, when it's Universal, they tend to go a little bit more in depth.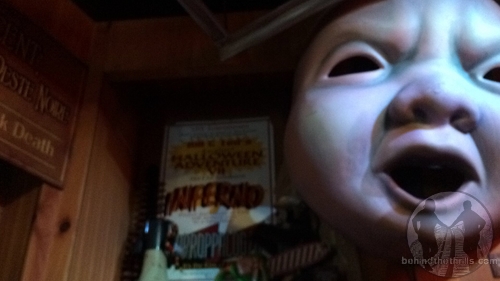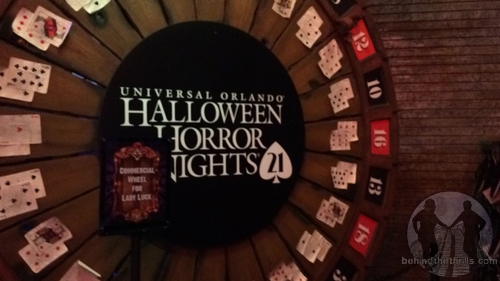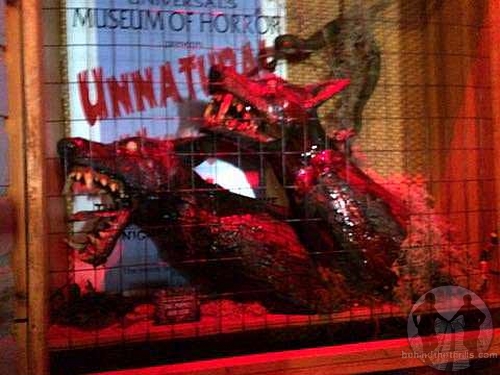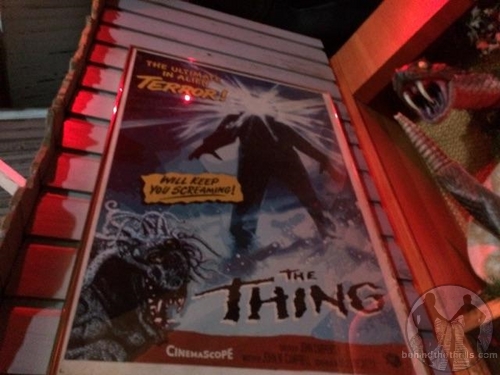 Just about everything on display was used in a Halloween Horror Nights house, scare zone, or show at one point. From Lady Luck's wheel, to The Terra Queens Bike, there are so many cool items here, that it will make every collector want to take it home.
Video-Take a walk through the HHN 25 Shop!
Electric chairs, and baby dolls. Statues, and giant clippers, if it was used in HHN it is on display. Universal may not be the oldest theme park Halloween event, but they are definitely one of the most influential, every year bringing something unique to the table.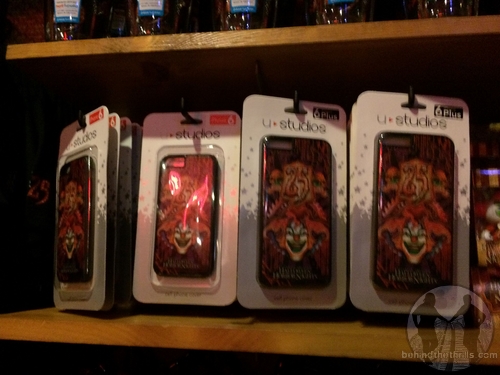 The real reason why the store is even open is to sell a ton of merchandise, and a ton it has! Jack the Clown replaces the zombies, walkers and big red lettering of the past few years. There's also a huge variety of different items this year. The big thing will be the Jack Vinyls, and set of three collectible pins. There are also phone cases…if you have an iPhone 6 or 6 Plus.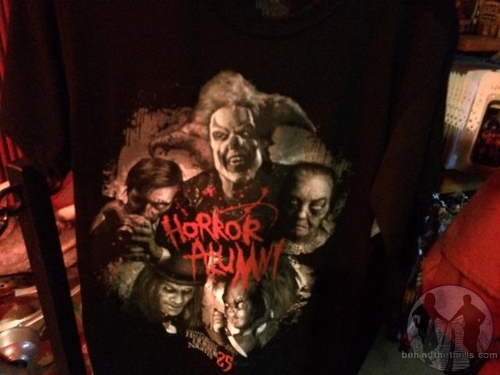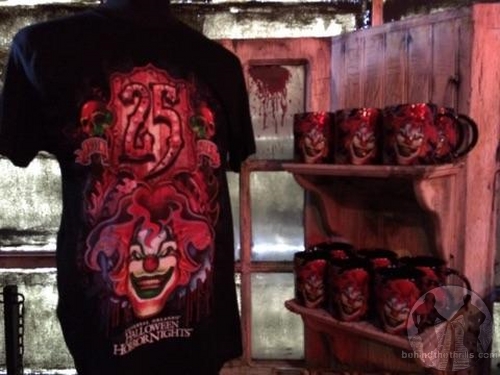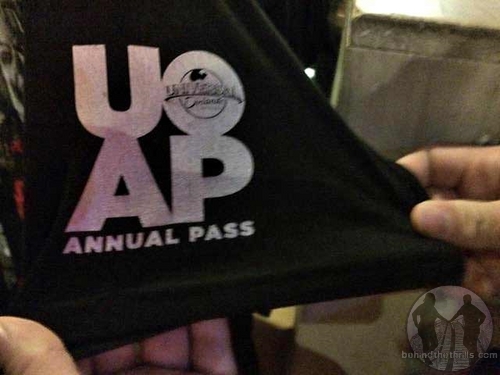 There are some really cool annual passholder exclusives as well, including an icon shirt with "UOAP" on the sleeve. It's a cool little thank you for the passholders, and it features some favorite icons, including Caretaker, Jack, Storytell, and Director. There is no Lady Luck, Mary Agana, or Usher…unfortunately.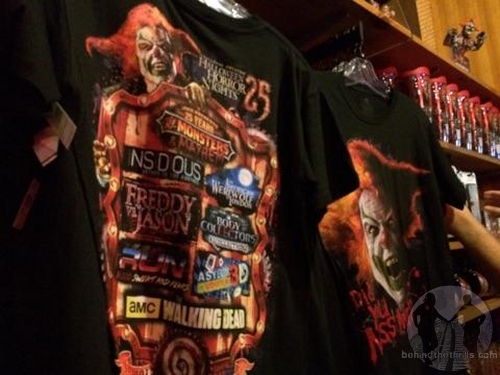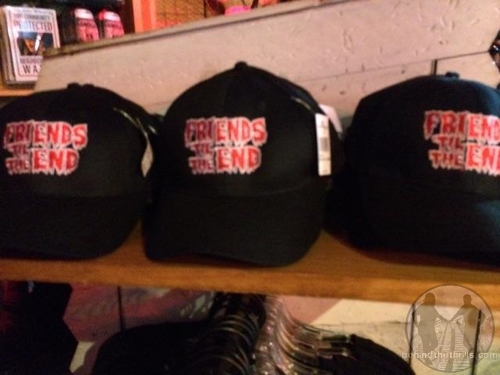 The look and feel of the merchandise is a lot better than in the past couple of years, and it really helps to get the feel of the event. Jack is everywhere, and that's not a bad thing…unless you're afraid of clowns. The standard T-shirts, hats, cups, mugs, and even hoodies are present here. There are some really cool individual shirts, such as Freddy vs. Jason, and a ton of cool throwbacks to the classic Universal Monsters as well.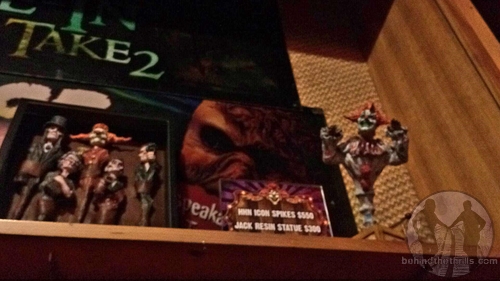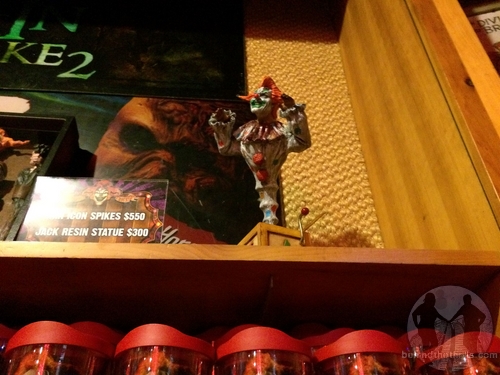 For the collectors,there are two amazing new pieces. One features Jack popping out of the Jack-in-the-Box, which was used in the original Halloween Horror Nights artwork when Jack the Clown made his debut in 2000. The other real cool piece of merchandise are stakes (or totems, depending on how big your nerd is), featuring the icons of HHN. The Director, Storyteller, Caretaker, Usher and Jack all appear on this replica of a prop that was used in 2010. Originally it was to be used by Cindy, but it ended being used by FEAR as Cindy was pushed aside for that year.
Slideshow-Check out more pictures with 69 photos from Universal Orlando!


Click here if you can't view the slideshow
Stay tuned for more from Halloween Horror Nights, and be sure to get social with us on Facebook, and follow along with us on Twitter @BehindThrills for the latest updates!
For more information about Halloween Horror Nights, including tickets, visit the official website by clicking here!