When you think about the stuff of nightmares, Seth Rogen, James Franco and Craig Robinson probably aren't in them. That's the stuff you laugh at. So when This is the End came out a few years back, the horror elements were looked over by just about everyone, and the comedic elements were looked at instead. Well, everyone but the creative team behind Halloween Horror Nights Hollywood. They have dark religious comedy to life at HHN Hollywood for 2015, and though the film is billed as a comedy, Universal has drawn the darkness out of it, and has made it into one scary trip of a maze.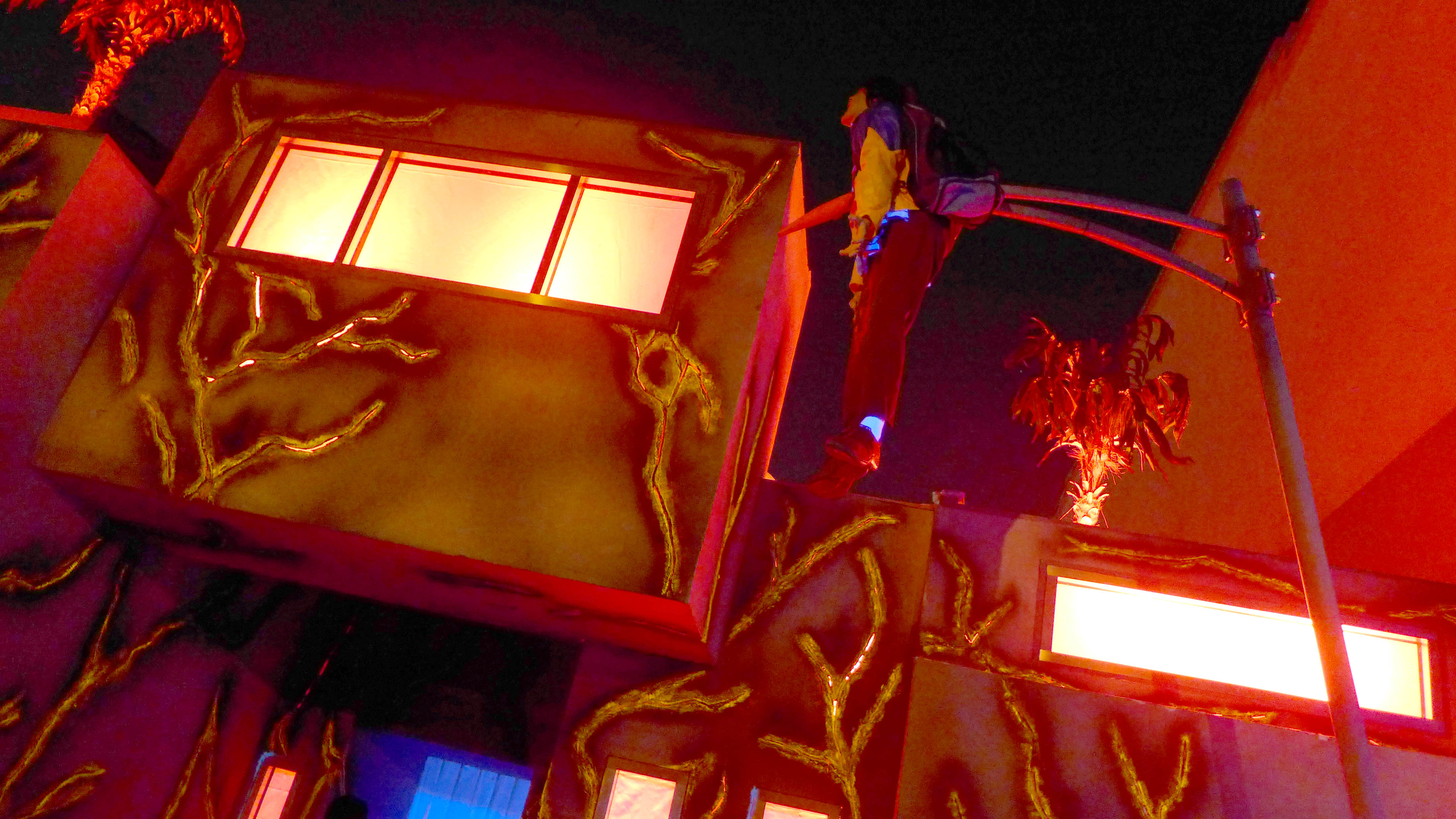 If Halloween Horror Nights has ever tackled the subject of Armageddon, it's been a while. They've also never tackled it like this. Instead of angels and demons battling it out, they have Hollywood actors trying to cope in a world where the rapture happens…and it's happening in 3D. The battle for your soul was never so funny.
Video- Walk through This is the End
Welcome to Heaven Motherf$&%ers! It's a hilarious end to a very unique house. There is no telling why the film was turned into a maze, but it just was. Something that shouldn't work, worked on just about every level. The scares, the comedy, the fun of the movie were all captured in the maze, and it works brilliantly. Horror shouldn't always be taken so seriously, luckily this year at HHN Hollywood, it's not.
Halloween Horror Nights at Universal Studios Hollywood runs on select nights through November 1st and is not recommended for those under 13.
Stay tuned for more from Halloween Horror Nights, and be sure to get social with us on Facebook and follow along with us on Twitter @BehindThrills for the latest updates! For more awesome theme park videos please be sure to subscribe on YouTube!
For more information about Halloween Horror Nights at Universal Studios Hollywood, including tickets, visit the official website by clicking here!