Halloween Horror Nights at Universal Orlando has been around for 25 years. That's long enough to rack up all sorts of useless information about it, and enough time to make some huge superfans. This year, Universal Orlando is rolling out an all new "History of Horror" game will test guests knowledge, and let them play for points against other HHN fans. It's going to be a fun new way to take part in the fun, no matter where you are.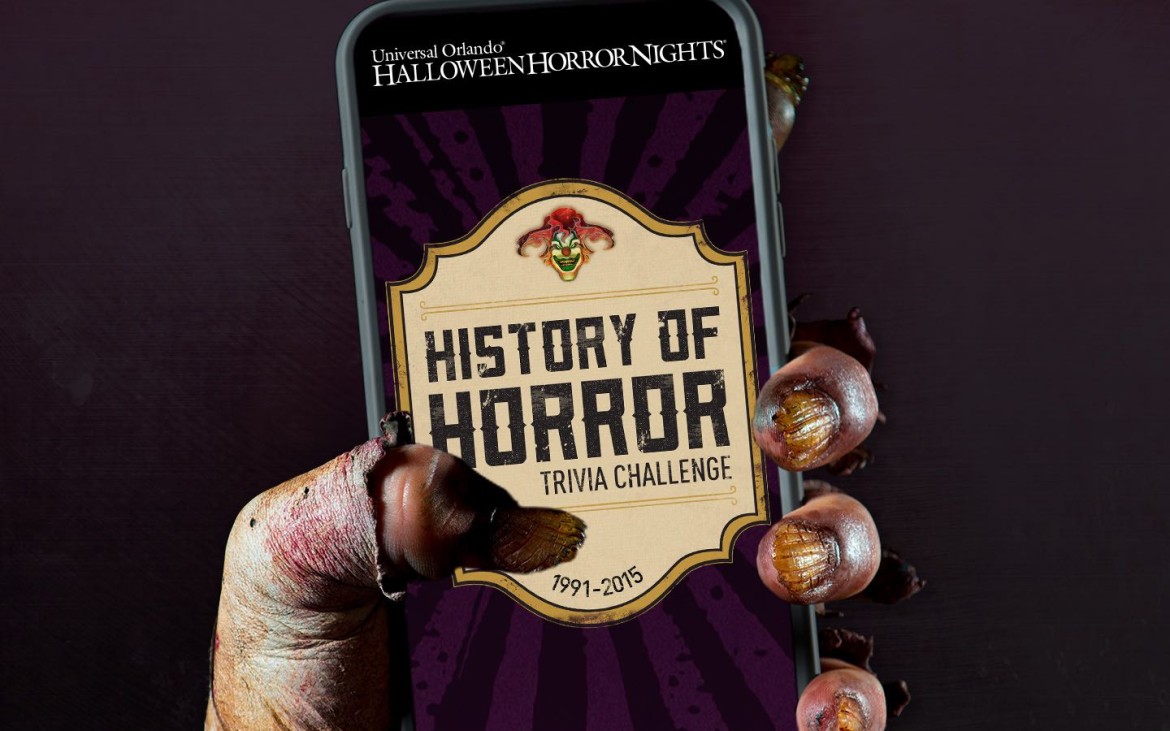 The game will be available online, and via your mobile phone. It will test knowledge of the event, both on the front end, and the behind the scenes side of things as well. If you haven't been a fan of HHN for as long as the others, there will be categories just for you as well.
Players will be able to earn badges, and unlock achievements, all while battling for the top spot on the HHN leaderboard. The catch, however, is that the game is only available after 4p.m. on event nights. The event will kick off this Friday, September 18th. The game will go live around 4p.m.
This isn't the first time that HHN has "played" with guests. The event began Legendary Truth as an obscure puzzle game in 2005. A few years later, in 2008 the game returned full force. In 2012 and 2013 Universal began bringing other games online, such as Legendary Truth and Horror Unearthed. In 2014, the park initiated the HHN Compound. It was a series of tasks that the Universal Social Media team would throw at fans in park. While we aren't 100% certain, this new trivia game could very well lead to more activities in the park, as well as a few rewards. Again, not sure, but knowing how HHN has operated in the past, it is all possible.
Stay tuned for more from Halloween Horror Nights, and be sure to get social with us on Facebook, and follow along with us on Twitter @BehindThrlls for the latest updates!
For more information, and to play the game, visit the official HHN Trivia website by clicking here!