There have been some epic cinematic showdowns in the history of sci-fi and horror films. None can be as epic as Alien vs. Predator. Last year, AvP was a massive hit with crowds at Halloween Horror Nights Hollywood, so much so that the iconic showdown is back once again. Halloween Horror Nights at Universal Studios Hollywood opens this coming Friday, and yes…the bitch is back! We get to take you inside the returning maze, and show you a little glimpse of the terror that is coming back, because no matter who wins…we lose.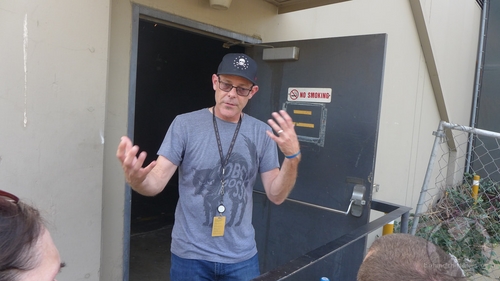 We had the chance to chat with HHN Creative Director, John Murdy, at Universal Studios Hollywood. This year, as a huge surprise to many, Alien vs. Predator is back for a second year at Universal Studios Hollywood. If it's surprising, it really shouldn't be. The maze had such a positive response, and was such a huge production, that it was destined to come back. In fact, it was always designed to come back. Focusing more on the 2nd AVP movie Requiem, a Predator has crashed a ship containing Alien Xenomorphs in rural America. They've since escaped and humanity pays the price making for one visually stunning and action packed maze.
This maze is very unique in that it takes place in multiple acts. The first act starting in the woods and entering the crashed spaceship. Again since this maze takes place in a Soundstage (not common for HHN Hollywood) they had the opportunity to create one of the most unique facades for a maze ever.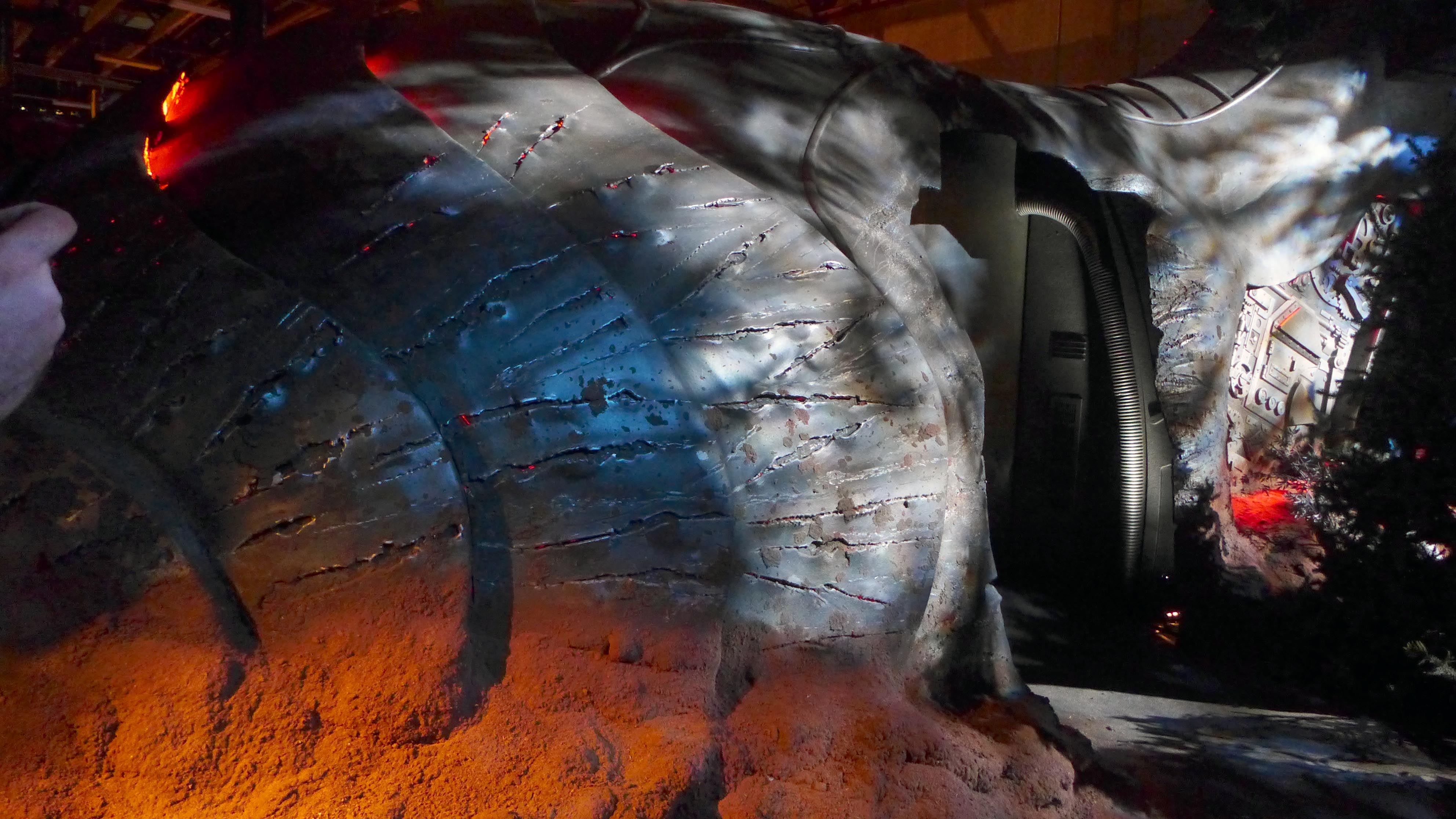 You then continue through the ship and discover many rooms including the "Trophy Room" featuring the skulls of many killed alien species (human included) as well as discover the escape of the a few other species.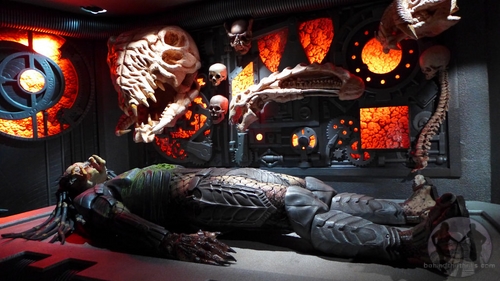 AVP continues to be one of the most unique experiences to ever come to Halloween Horror Nights. John Murdy says it was not only the most elaborate production they've ever done, but the most challenging having to bring not only one, but two iconic movie monsters to life.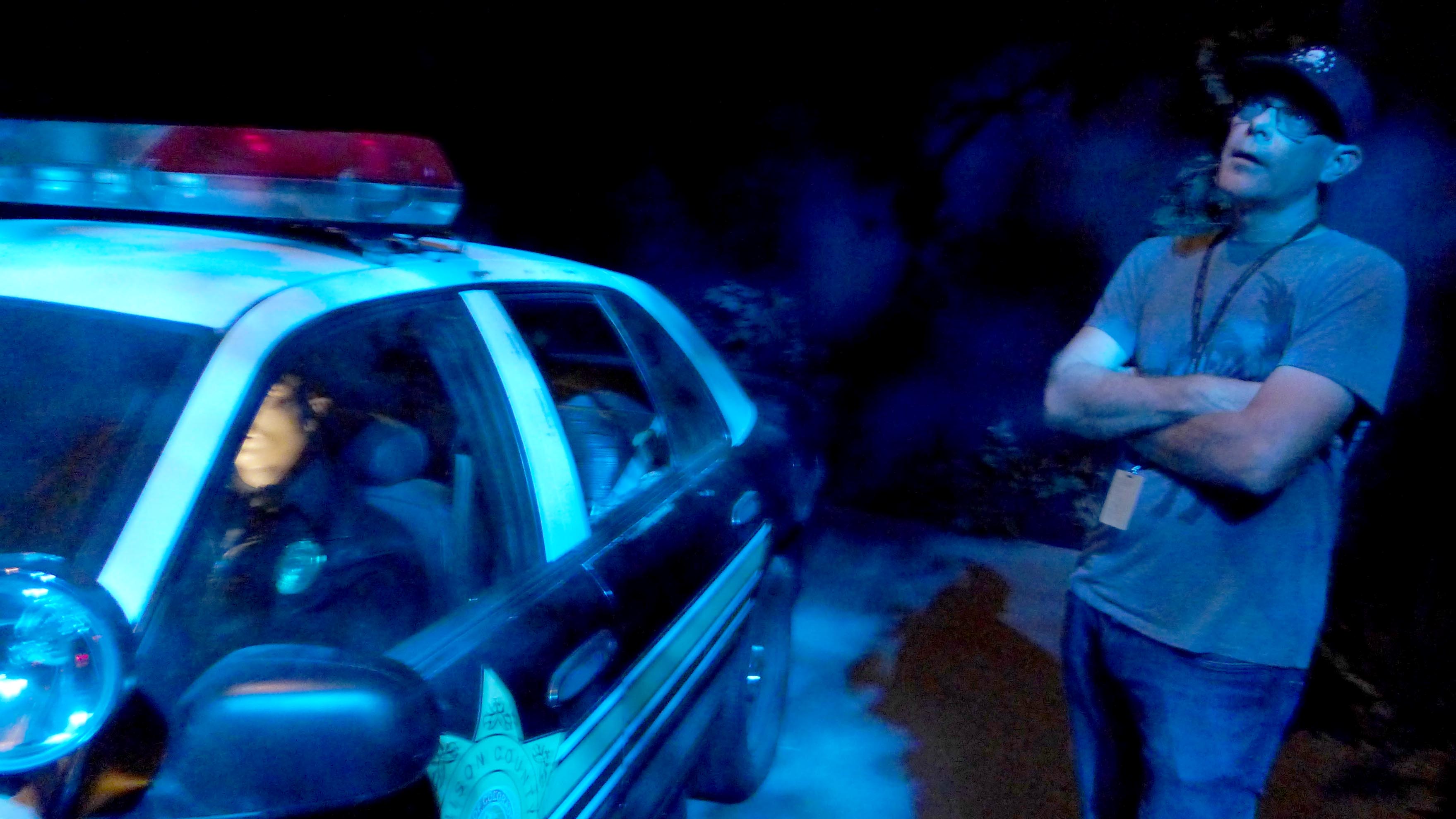 The second act is when things start to escalate in rural American. You travel through the woods and come across a farm house that's been viciously ravaged by Aliens including the queen herself.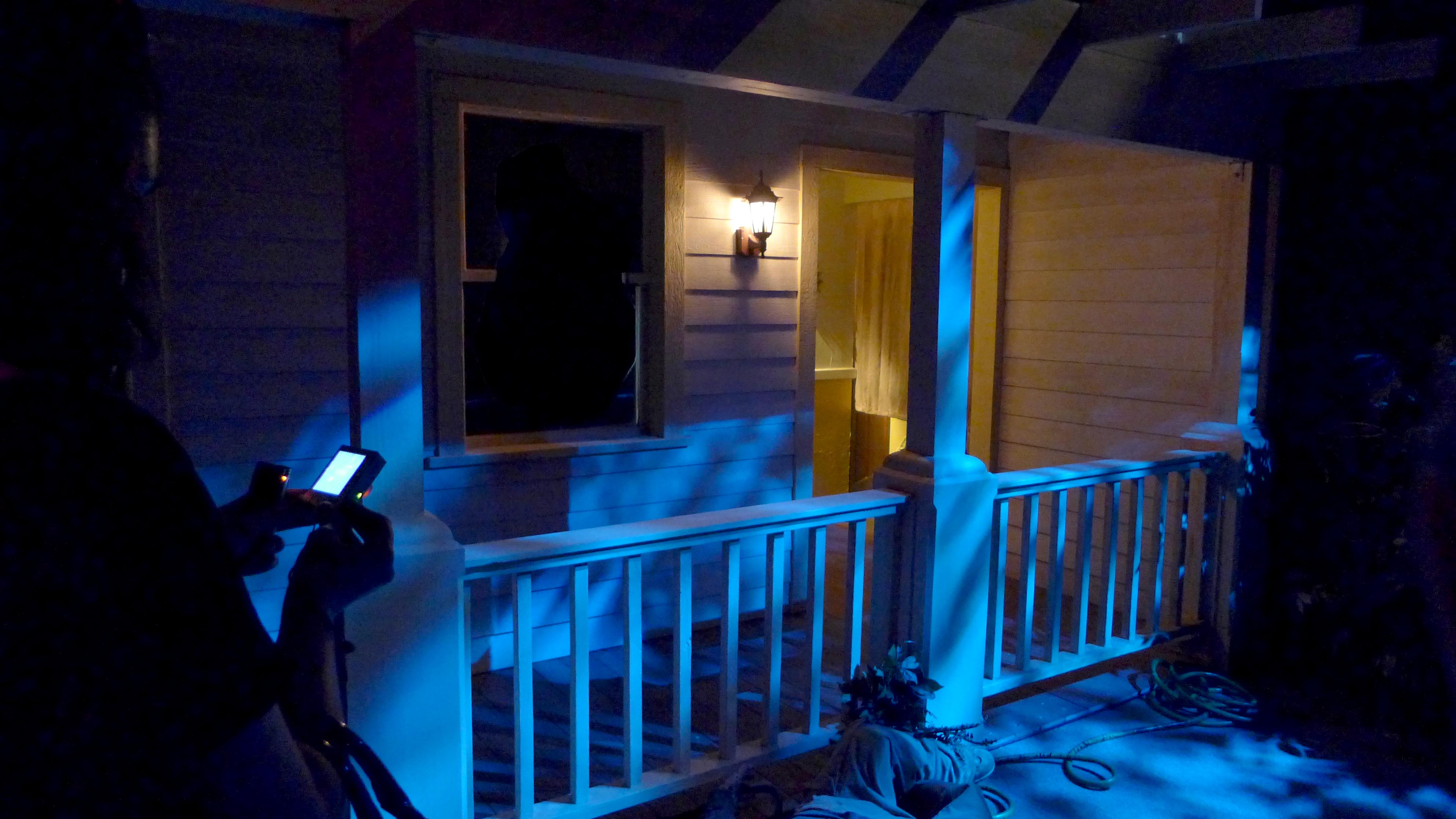 A local family then takes the blunt force of the Alien's invasion which isn't so pretty.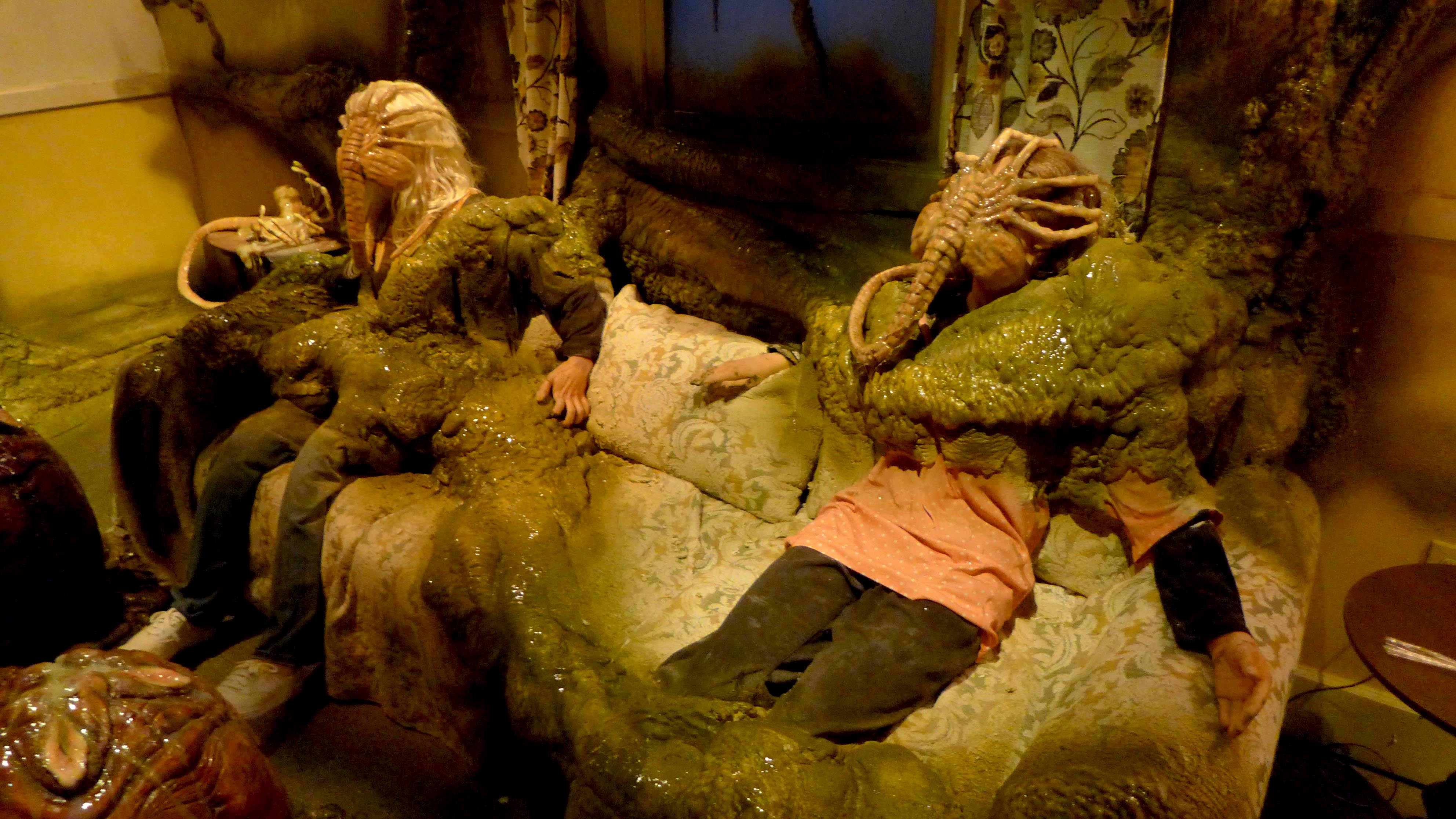 He just wanted to pop in and say hi!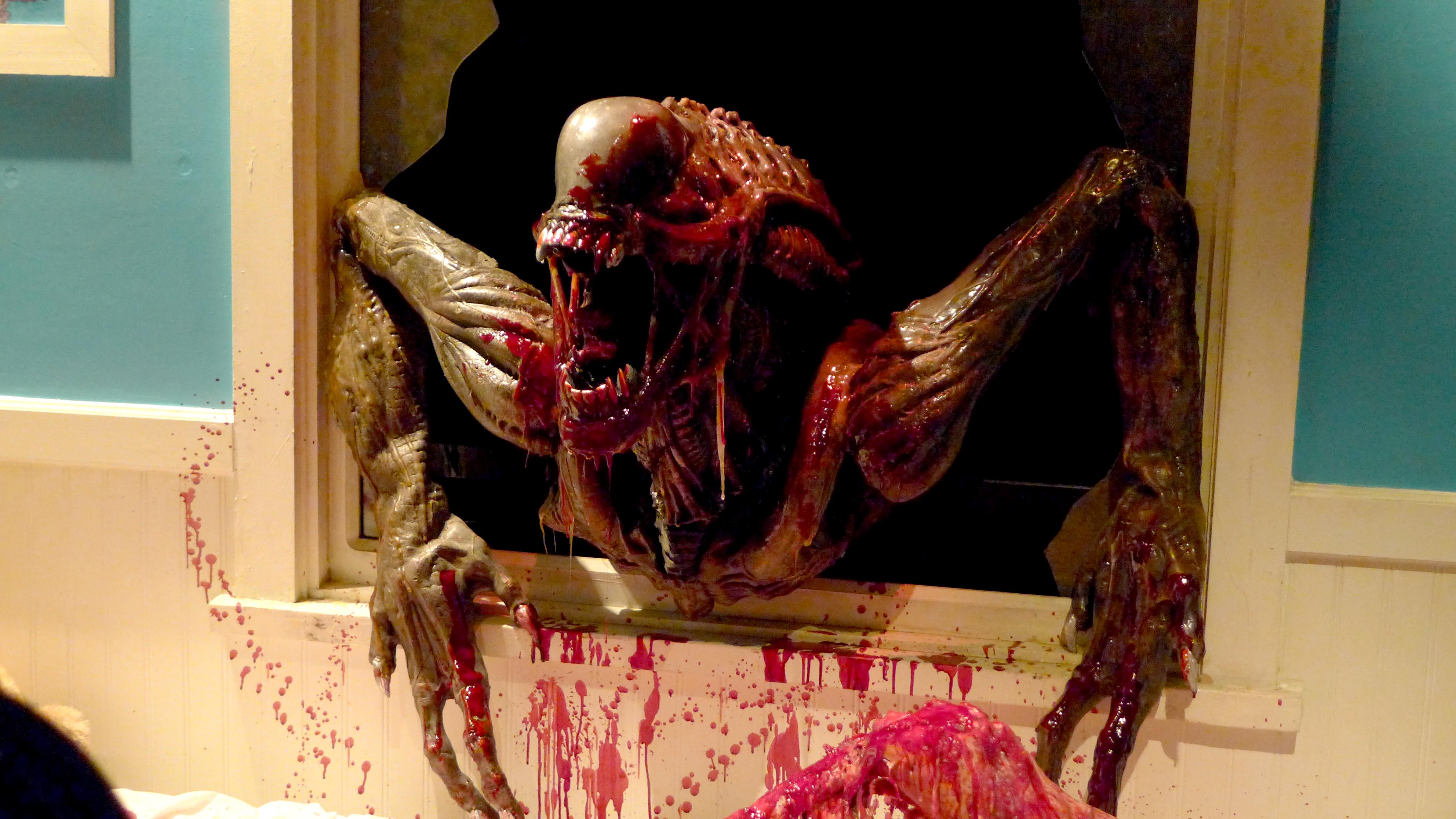 What made the maze so popular last year was that it was such an iconic property. The characters are so huge, and the puppetry that made the aliens come to life was just so intricate. Leaving many  guests wondering if the puppets were actually aliens, the movement were just fluid and masterful, with the puppeteers doing their jobs effectively.
If you're unfamiliar with the story, or with the maze, it takes the two huge franchises and pits them in a death match against each other. Of course, humans get in the way. In the case of the Halloween Horror Nights maze, people not only get in the way, but they also become the the battlefield. From being eaten, skinned alive and used as bait, humans are an unfortunate casualty in the war that the two interstellar beasts wage.
Video-Take a short walk through Alien Vs. Predator at Halloween Horror Nights
This year, all of the favorites are back once again. There are of course predators, and huge puppets of Aliens. Guests and fans will see chest-bursters, as well as eggs.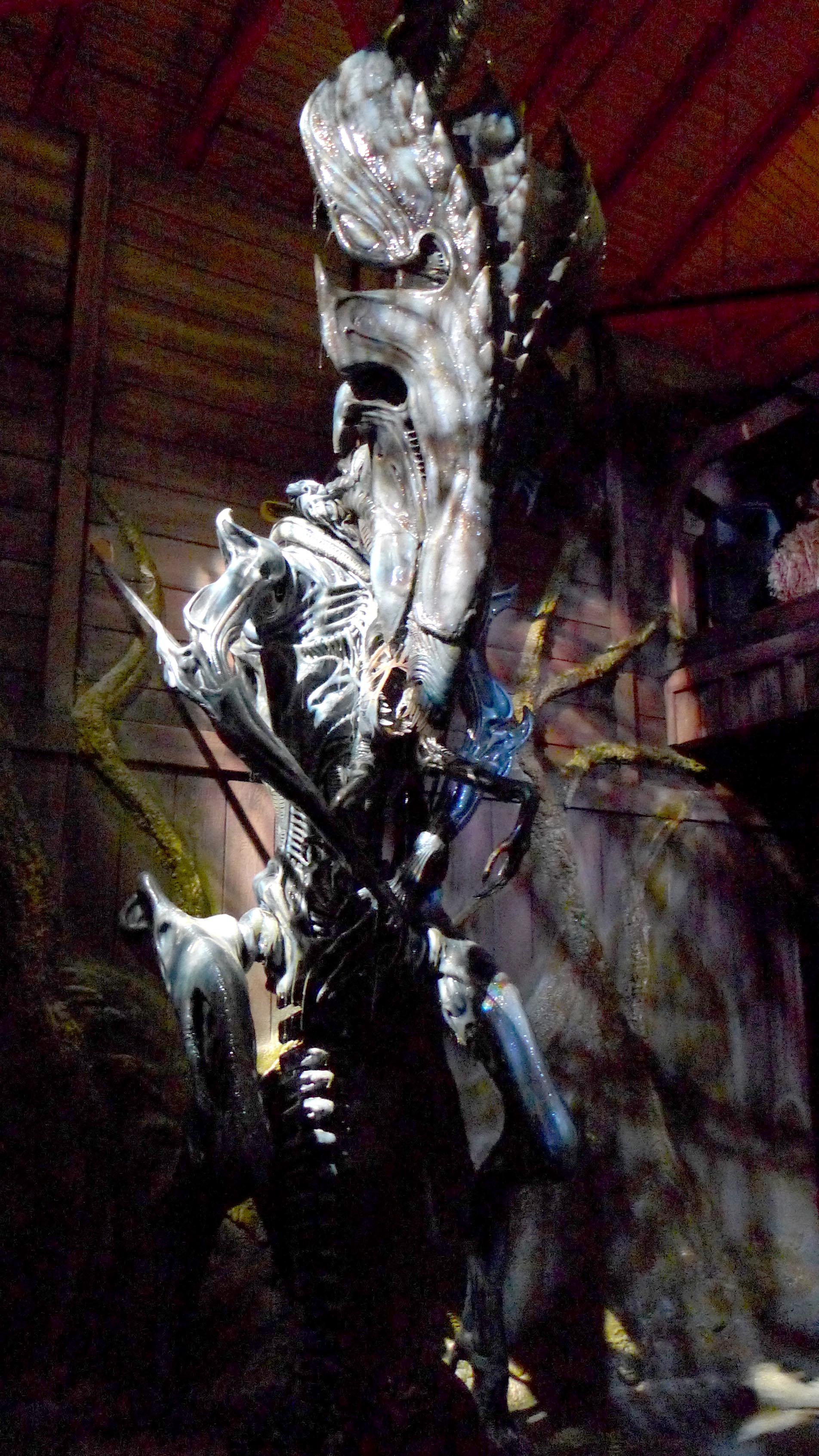 The one that everyone was absolutely terrified of was the Queen Alien. She will be back in all her glory, towering over guests, and lunging at everyone that passes.
Slideshow-Check out even more from Alien Vs. Predator
Click here if you can't view the slideshow
Alien vs. Predator is just one of the major mazes coming to Halloween Horror Nights Hollywood this year. The event kicks off THIS Friday, September 18th, and runs until November 1st on select nights.
Stay tuned for more from Halloween Horror Nights, and be sure to get social with us on Facebook, and follow along with us on Twitter @BehindThrills for the latest updates!
For more information about Halloween Horror Nights Hollywood, including tickets, visit the official website by clicking here!