Theme parks live their passholders. Most parks give huge deals for those who buy yearly tickets, and do special promotions. Now, Universal Orlando is taking their love of passholders to a whole new level of appreciation by opening a huge new passholders only Facebook group.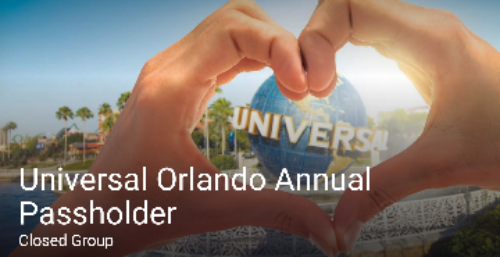 The all new group is promising to be a new place for passholders at Universal Orlando to get insider information, special giveaways and early announcements on new attractions, closures and more.
The new page is the latest push that Universal Orlando has d I need to try and get closers to their fans. Earlier this year Universal launched #AskUniversal and an all new social media team dedicated to answering questions from fans, and those planning visits to the park.
Passholders can find the all new page by clicking here!
Stay tuned for more from Universal Orlando, and be sure to get social with us on Facebook and follow along with us on Twitter @BehindThrills for the latest updates!
For more information about Universal Orlando, including tickets, visit the official website by clicking here!