Halloween Horror Nights is just a few weeks away and with the event getting ready to start, Universal Orlando is still getting people excited about what this year's event will hold for guests. Although the entire event line up is already available, Universal Orlando has one last trick up their sleeve.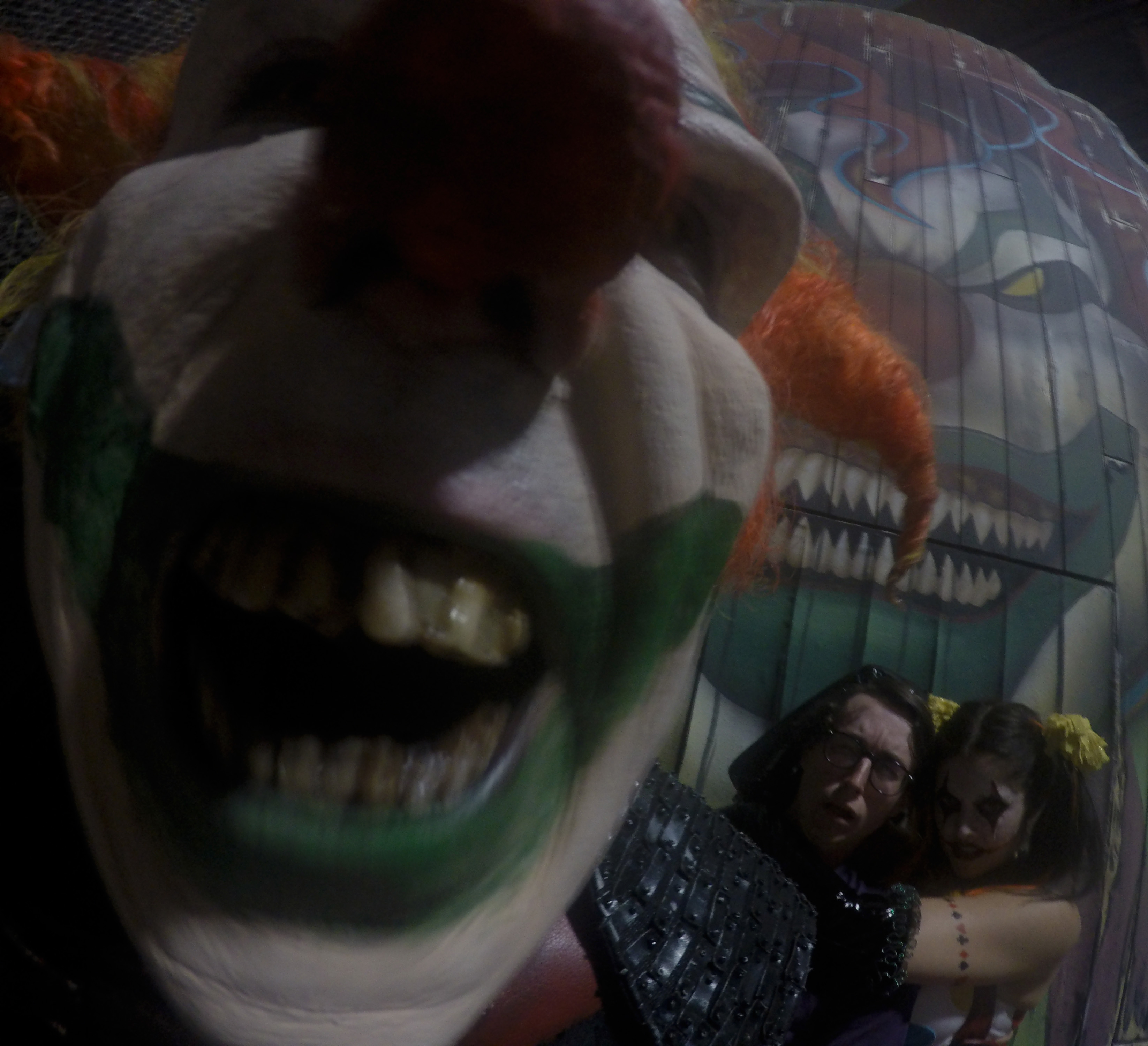 Quickly looking back, Jack the Clown was the first official icon ever created for Halloween Horror Nights at Universal Orlando. In the year 2000 (the 10th year of the event), Universal Orlando unveiled Jack. Jack has returned several times over the course of history, including in 2006 and 2007, and of course 2010. Now, Jack is back for Halloween Horror Nights 25.
To further stir excitement about the upcoming event, Universal Orlando had Jack "hand deliver" a message to select people. We received that message today.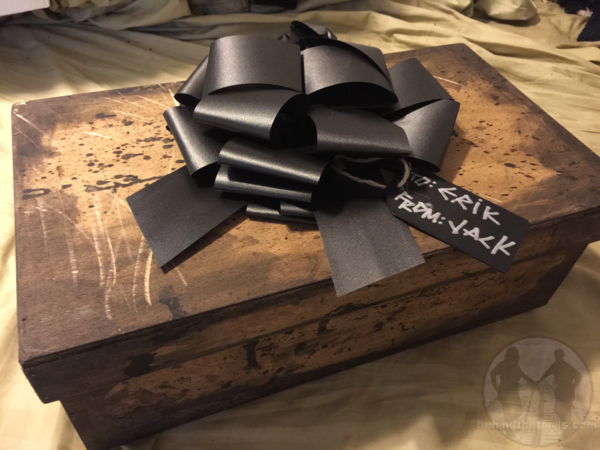 What's in the box? Take a look at the video below and find out…
The box contained a bloody severed arm, a selfie stick – still with a cell phone attached, and a bloody USB. Digging deeper, looking at pictures on the phone and the USB drive reveal the severed arm belongs to "Hal".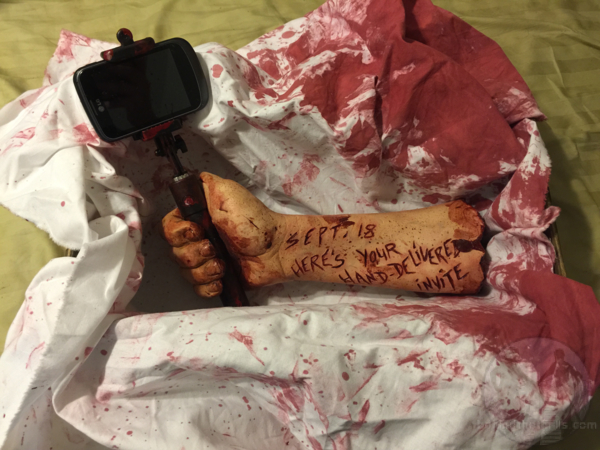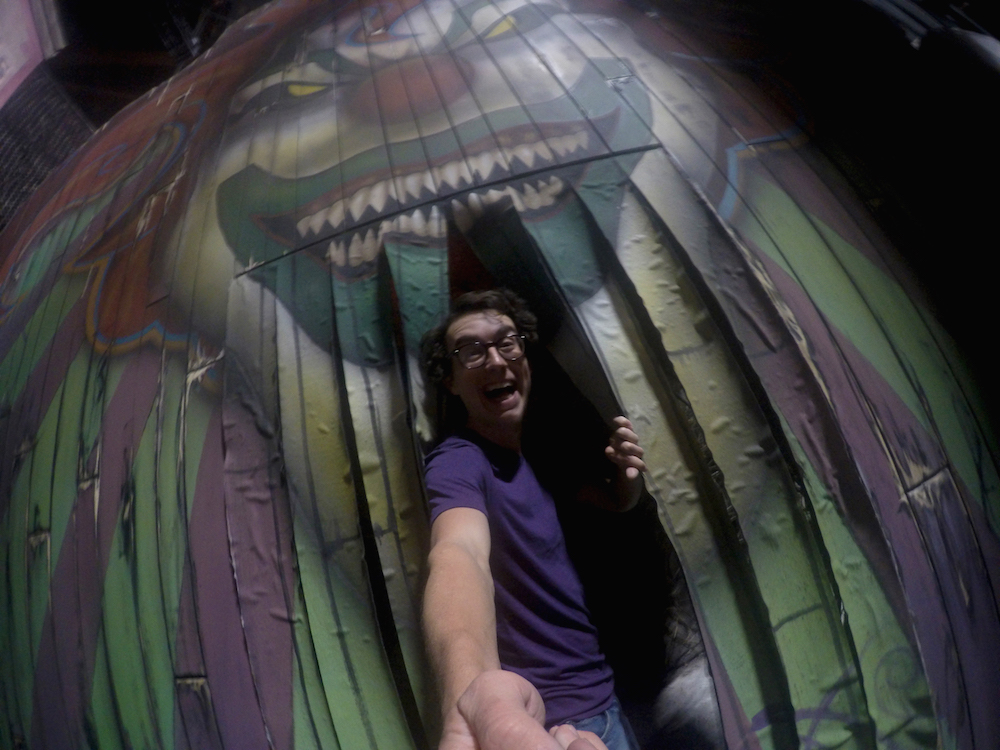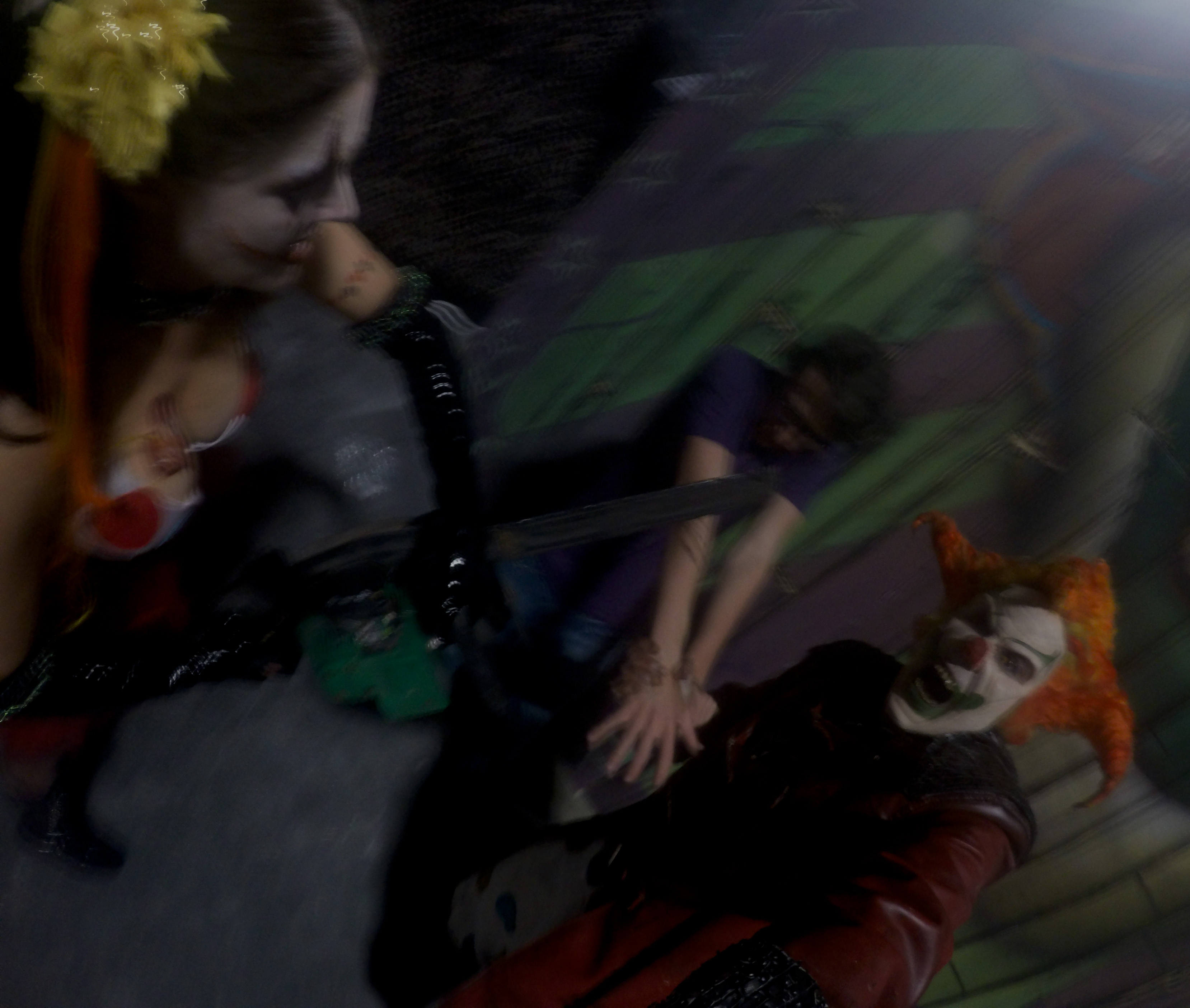 Hal was a frequent Facebook poster for HHN 21 (2011). He even snuck backstage a couple of times to share photos with fans in 2011. We thought perhaps he had met his match then with Lady Luck, but apparently not. It looks like Hal attempted to sneak backstage this year, but Jack stopped him in his tracks and cut his arm off. It's safe to say that people who bring selfie sticks to Halloween Horror Nights are not safe! Look at what happened to Hal!
Slideshow: HHN 25 Media Gift
Click here if you can't view the slideshow
Halloween Horror Nights officially kicks off at Universal Orlando on Friday, September 18th. Halloween Horror Nights will be taking place at Universal Studios Florida from September 18th through November 1st on select nights.
The opening night event will feature appearances by American Werewolf in London director John Landis, Walking Dead producer Greg Nicotero, and of course the HHN Orlando creative team.
This year's line up includes An American Werewolf in London, The Walking Dead, Insidious, The Purge, Freddy vs. Jason and four original mazes. The event will also showcase five original scare zones, and two shows…including the return of the killer clown king himself.
For more information about Halloween Horror Nights, visit the official website by clicking here.
Be sure to follow us on Facebook /BehindThrills, Twitter @BehindThrills, and Instragram @BehindThrills.