Universal Orlando is steadily moving along with several major new projects, the biggest of which is mean green, and in pieces. The park is growing like crazy, with a huge new restaurant opening this week, as well as work happening on a recently closed restaurant. The park is also tearing out pieces of one it's most popular coaster, while building up around the huge return of a classic character.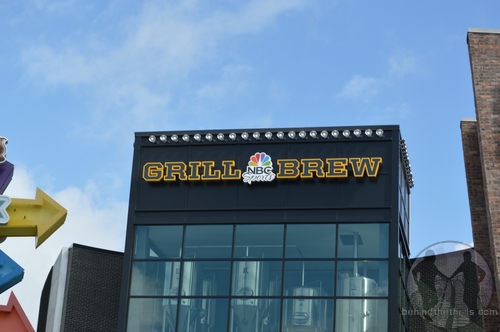 Tuesday (today) Universal is expected to finally open the doors on the NBC Grill and Brew in CityWalk. The new restaurant has replaced NASCAR Grille, which closed less than a year ago. The new restaurant will feature special beer, brewed just for Universal Orlando, as well as other brands on tap, and tons of televisions showing sports from all over the world.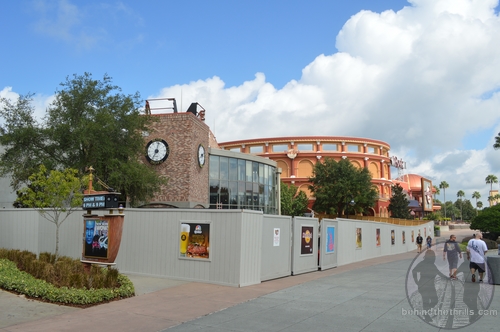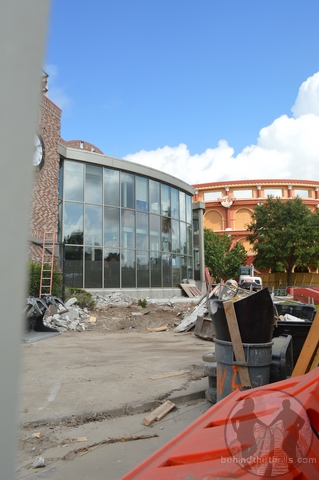 Across the water, NBA City is starting it's renovation. The NBA restaurant closed earlier this summer, and will be an all new experience that hasn't been revealed yet. The rumors have it being anything from a Cheesecake Factory, to a WWE museum/restaurant to even a German place…we have no idea, since it could really be anything.

Skull Island continues to grow, with more work evident on the outside of the building, in what looks like queue areas and more decorative rock work. Kong is expected to open sometime in the summer of 2016 at Universal.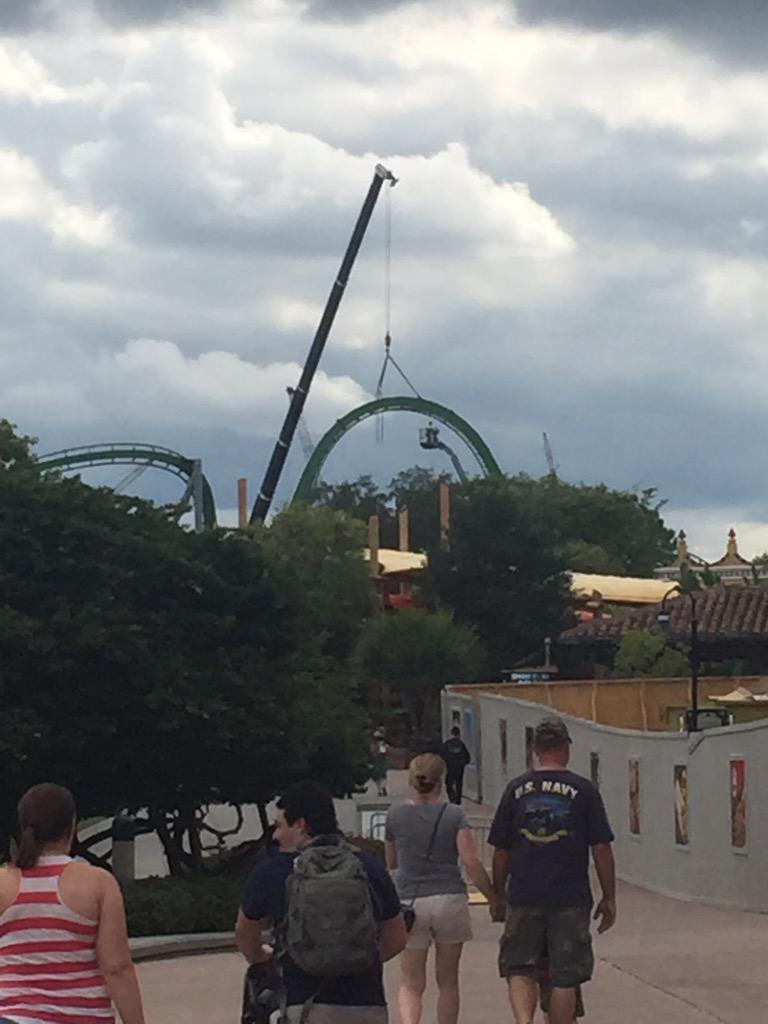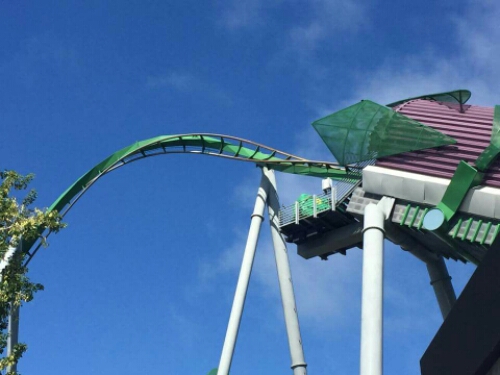 The Incredible Hulk coaster continues to disappear, as more track pieces can be seen in various states of dismantling. Apparently workers are inside the launch tunnel and doing work on that section of track as well. It's still unclear whether just pieces of the track are being replaced, or if it's the entire coaster. One of the smaller loops has had the top removed, with more expected soon. No, the park isn't getting rid of the coaster, but they are doing (obvious) extensive work which will include removal and replacement of the track, new cars, a new queue area, and a new launch.
Whatever happens, Universal is going to be giving guests and all new experience when Hulk roars back to life next summer.
Video – Check out more pictures from Universal Orlando
Click here if you can't view the slideshow
Stay tuned for more from Universal, and be sure to get social with us on Facebook and follow along with us on Twitter @BehindThrills for the latest updates!
For our latest theme park videos please be sure to subscribe to us on YouTube!
For more information about Universal Orlando, including tickets, visit the official website by clicking here!