Alright Maniacs! If you're ready for some fun, yell "Hell yeah Jack!". The main maniac is back, and this year he's a tad bit meaner, a little more more aggressive, and a lot more…disturbed. Jack the Clown is calling the shots this year at Halloween Horror Nights 25 at Universal Orlando, and it's a pretty big deal. The centerpiece to all of his mayhem, however, is the all new show Carnage Returns, in which Jack himself takes to the stage, along with Chance, and creates murderous mayhem. It's not for people who get easily offended, but it brings Horror Nights to a level that it feels has been missing for a few years.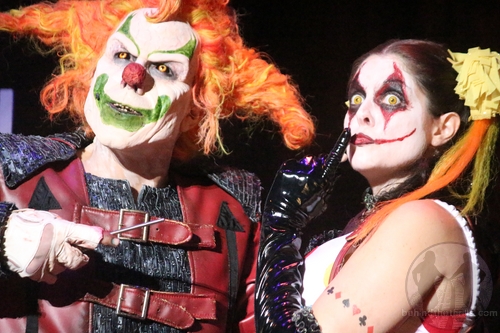 If you are deathly afraid of clowns, you really need to turn back now. The all new show, Carnage returns mixes clowns with some very murderous acts that will have you convinced there are no good clowns in the world. The show is very violent, very sexual in nature, has strong language and starts off with a great shot of Chance's (Jack's cohort) cleavage.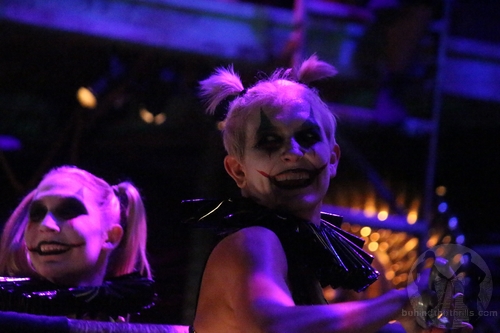 The show is full of mischief making clowns and has a great selection of different clowns prepping for the kill. The entire show celebrates the "art of the kill" and has some very graphic simulated acts. Don't say we didn't warn you.
Video-Get down with the Carnage as Jack and Chance bring you the art of the Kill
For an event called HORROR Nights, people tend to get very offended. Jack tends to just flip those people off and turns up the gore a few extra notches. The show consists of several different kills, with a huge finale. Of course, Chance is there to move things along, and look amazing.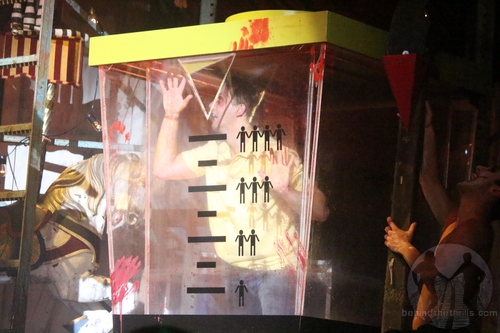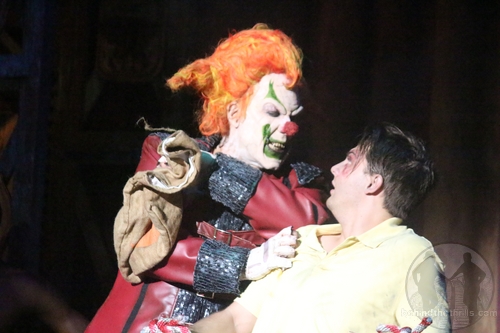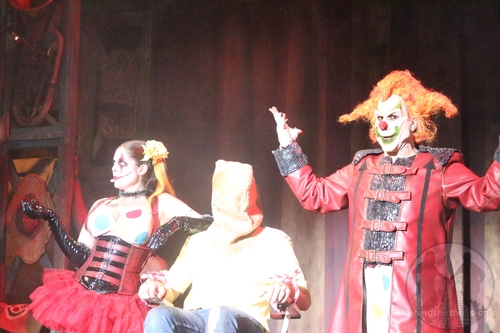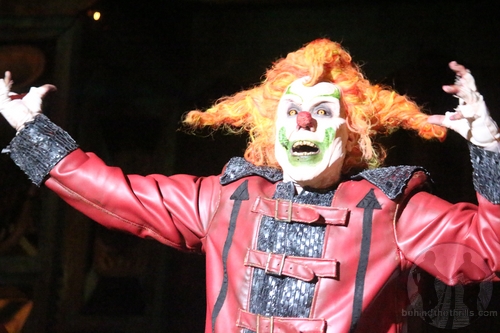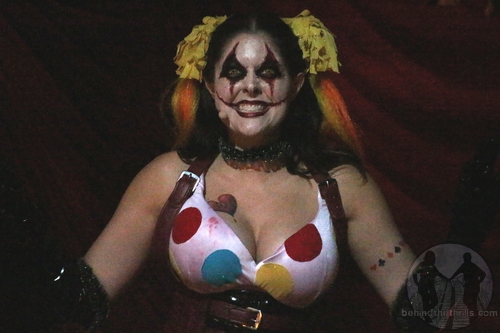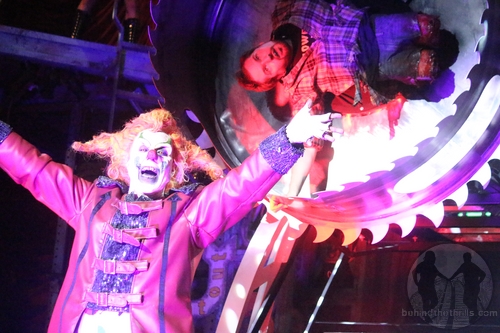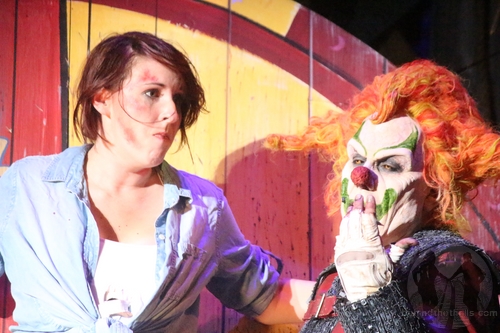 The finale involves a "Big Ass Saw", and we just don't want to say anything except…watch and see. The show is perfect for this year's Halloween Horror Nights, as it pays a huge tribute to the past, and gives fans of the event what they want. That's very important, as Horror Nights has been trying to not only please their fans, but also gain new fans in the past few years by trying new IP's and new things. This show feels like the a "back to basics" approach, and is a perfect love letter for the fans who have stuck through everything over the past 25 years.
Slideshow-Check out even more Carnage from Jack and Chance!
Click here if you can't view the slideshow
Halloween Horror Nights 25 is happening on select nights from now until November 1st, and is a separate ticket event.
Stay tuned for more fromHHN 25, and be sure to get social with us on Facebook and follow along with us on Twitter @BehindThrills for the latest updates!
For our latest theme park videos please be sure to subscribe to us on YouTube!
For more information about Halloween Horror Nights 25, including tickets, visit the official website by clicking here!