Grab the tacos and hide your brains! Carowinds has announced an all new attraction coming to the park in 2016, which will pit guests against an army of brain hungry zombies. Are you ready for the Garden Warfare Arena?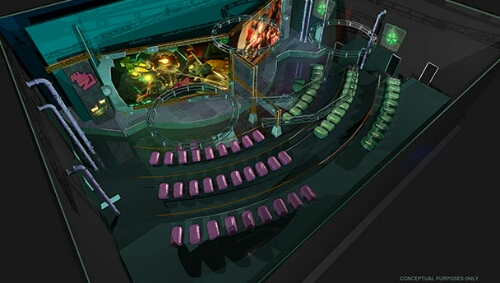 Electronic Arts, Pop Cap Games and Carowinds are joining forces to bring Plants vs. Zombies to life in an all new interactive attraction. The new attraction will feature two screens where players will battle against each other and interact with each other's screens. The new attraction will use motion based seats to bring the characters to life in a huge new way.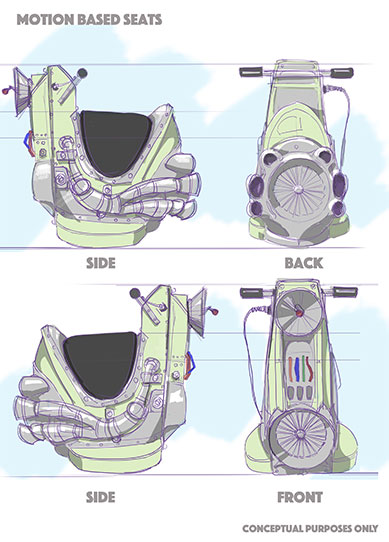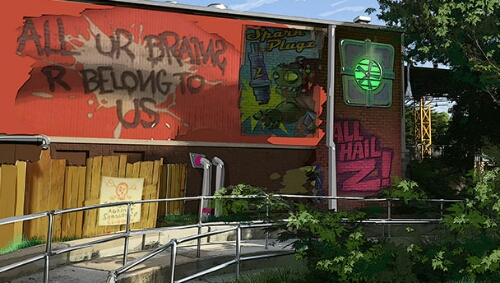 The new attraction is the latest in a partnership with Electronic Arts and Cedar Fair parks. The park chain has already announced an attraction based on the game series Mass Effect.
Plants vs. Zombies Garden Warfare 2 will hit consoles in spring of 2016, and will be released right about the same time as the new attraction.
More details about the attraction:
– 68 motion-based seats equipped with hand-held laser devices
– Nearly 3,600 square foot arena
– Two 14'6″ x 26′ screen with independent 5.1 surround sound
– The attraction will run approximately ten times per hour to accommodate between 600-700 guests.
– Players will be able to purchase photos in the Plants vs Zombies Garden Warfare: 3Z Arena retail store
– Plants vs Zombies Garden Warfare: 3Z Arena will be located inside a transformed Action Theater, in the County Fair section of the park
"Plants vs. Zombies™ Garden Warfare: 3Z Arena is another example of how Carowinds is committed to bringing unique and innovative experiences that the entire family can enjoy together," said Mike Fehnel, Carowinds, vice president and general manager. "This wildly popular brand has such a universal appeal and aligns perfectly with our promise to deliver the best day experience ever."
"We're always striving to create new and unique ways for people to experience the Plants vs. Zombies™ universe," saidJeremy Vanhoozer, Senior Creative Director, Plants vs. Zombies franchise. "Our franchise is all about creating fun moments and doing things differently. This first-ever interactive Garden Warfare attraction from Carowinds will be unlike anything people have seen before and we can't wait for them to experience it next spring."
The new experience will be exclusive to Carowinds, and will bring new characters from the series that have never been seen before, including a zombie who thinks he's a superhero from the 80's.
Stay tuned for more from Carowinds , and be sure to get social with us on Facebook and follow along with us on Twitter @BehindThrills for the latest updates!
For our latest theme park videos please be sure to subscribe to us on YouTube!
For more information about Carowinds , including tickets, visit the official website by clicking here!