One of the blessings of being a 90's brat like myself was that there was no shortage of campy-fun TV. One of the most influential shows of that time (and still running today) is of course the Mighty Morphin' Power Rangers which debuted in the early 90's based on the Japanese children's show Kyōryū Sentai Zyuranger . Taking pre-existing footage, shooting new footage with young American/Canadian actors and overdubbing most of the audio then BAM! Instant American classic and world wide phenomenon!  In 1995 saw the release of Power Rangers: The Movie, followed by a 2nd film Turbo: A Power Ranger Film.
Just this year Power Ranger's producer Haim Saban announced that he would be joining forces with Lionsgate to completely reboot the original Mighty Morphin' Power Rangers from the early 90's for the big screen. The release date is set for early 2017 and on the eve of New York Comic-Con we've got our first big casting choice of one of the 5 core rangers. Naomi Scott, former Disney star, will be taking the role of Kimberly Hart, aka the pink ranger. The news was confirmed via the movie's official Instagram page.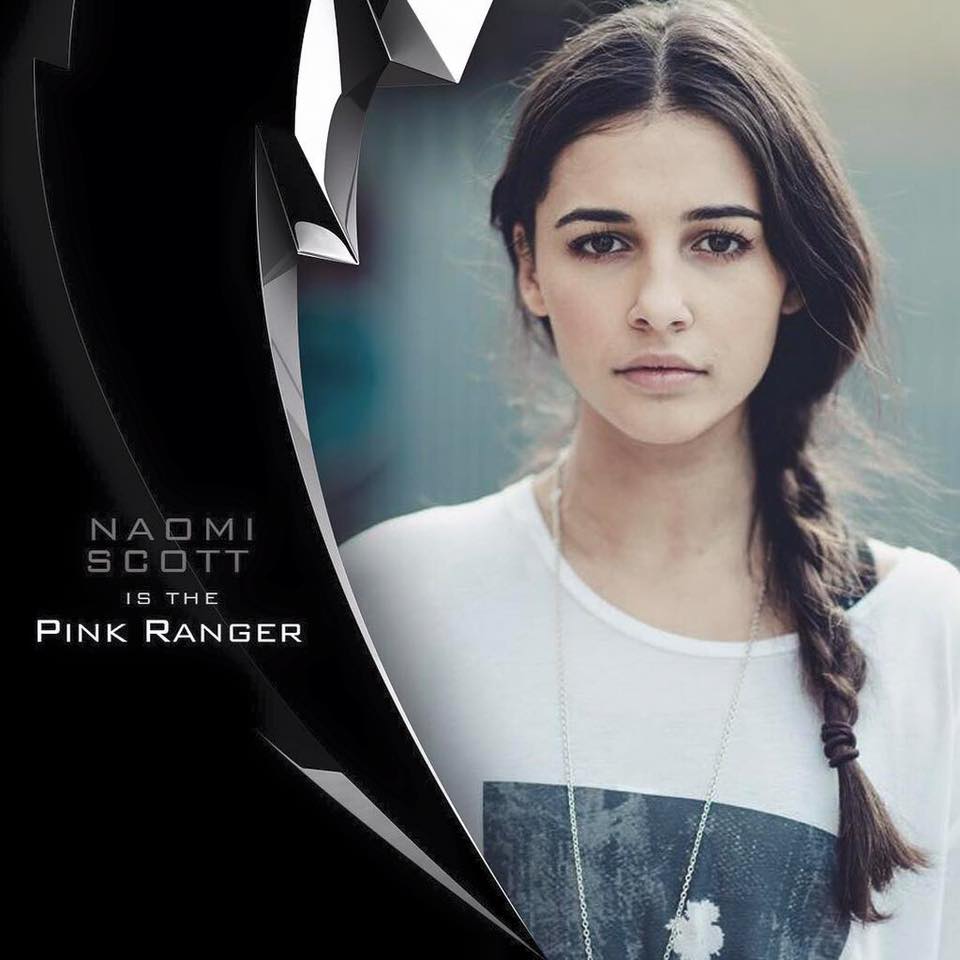 The announcement also gives us a new look at the shiny new thunderbolt logo! While this film has a lot of buzz around it, fans (including myself) are still standing back awaiting more news, cautiously optimistic. Though with the choice of Naomi Scott for the role of Kimberly, it seems that the casting directors are off to a strong start.
'Power Rangers' will be directed by Project Almanac's Dean Israelite and written by Ashley Miller and Zack Stentz. We're eagerly awaiting more news to come out of NYCC! Stay tuned for the latest.
Stay tuned for more from NYCC, and be sure to get social with us on Facebook and follow along with us on Twitter @BehindThrills for the latest updates!
For our latest theme park videos please be sure to subscribe to us on YouTube!