One of the premiere Halloween events in Southern California is undoubtedly the Queen Mary Dark Harbor. Taking advantage of the dark and haunted history of the famed ship, Dark Harbor is a huge event that offers a multitude of mazes, scare zones, interactive experiences and so much more.  As usual we attending the event on opening night, it's common for most haunts to work out any kinks or possible issues on that night so what we saw may not be the final product.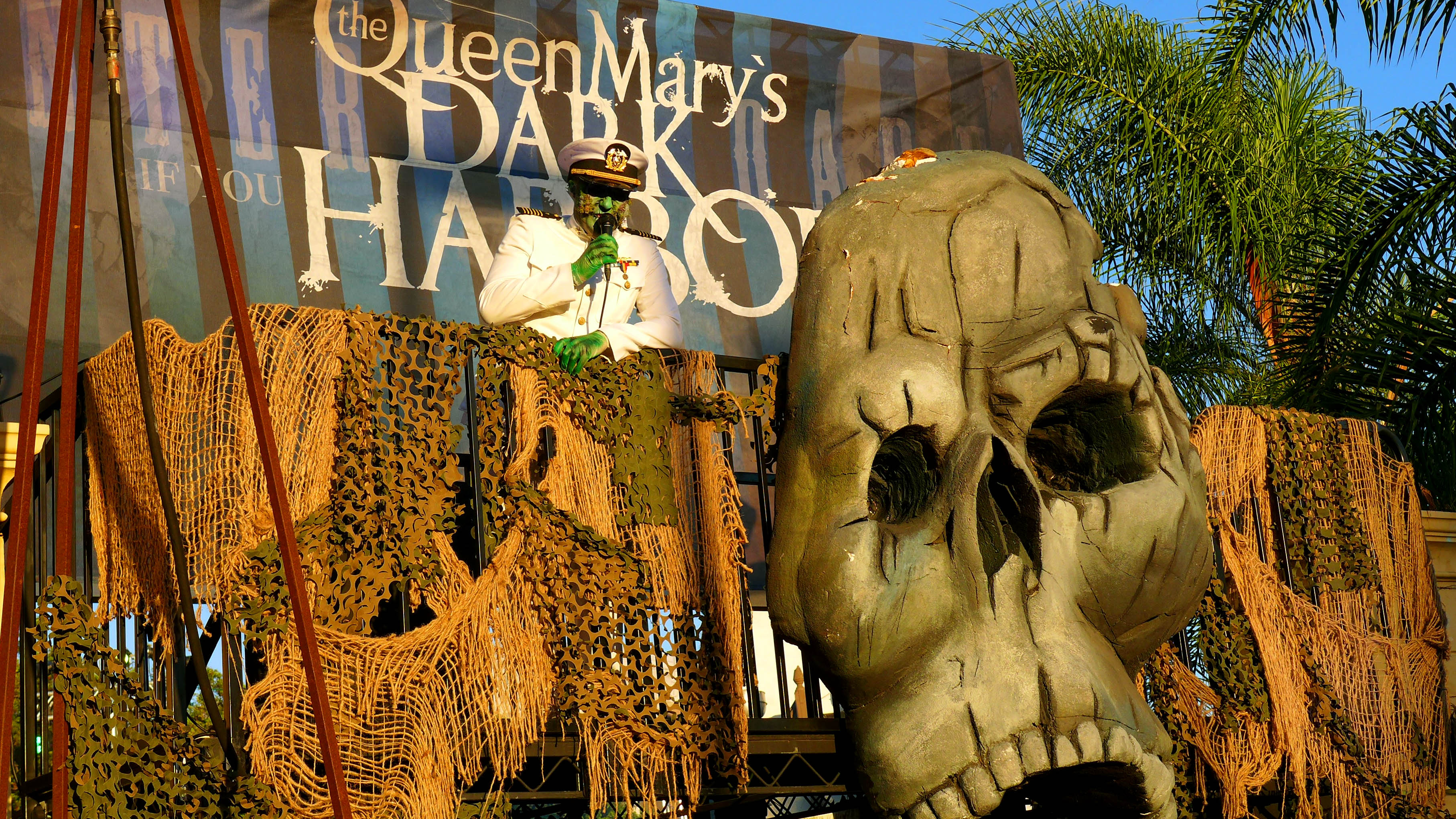 For those unfamiliar with Dark Harbor, it's a massive event. Think Halloween Horror Nights minus the theme park, it's pure horror at its finest. Comprised of 6 mazes, a new interactive paintball experience, scare zones, freak shows, tons of food/drink options and endless entertainment offerings on multiple stages, there is no shortage of offerings at Dark Harbor that can last an entire night, if not longer. The talent at Dark Harbor is especially good.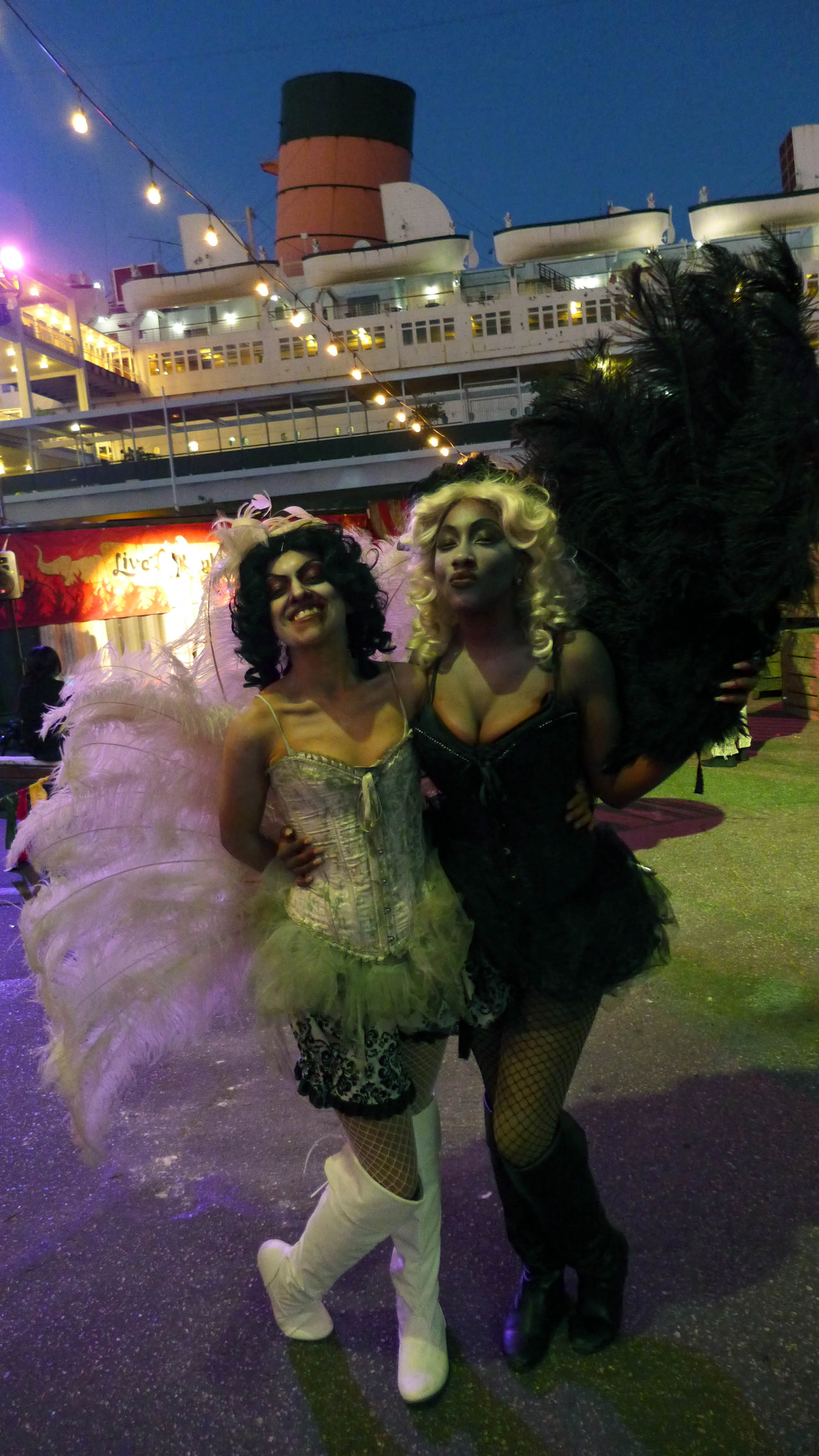 Each monster is looking to interact with you in their own way always in character. The street monsters are especially good, Dark Harbor takes the cake when it comes to talent at a major Halloween event. With nearly every night of the season sold out it's no wonder the event is loved by haunt fans throughout California.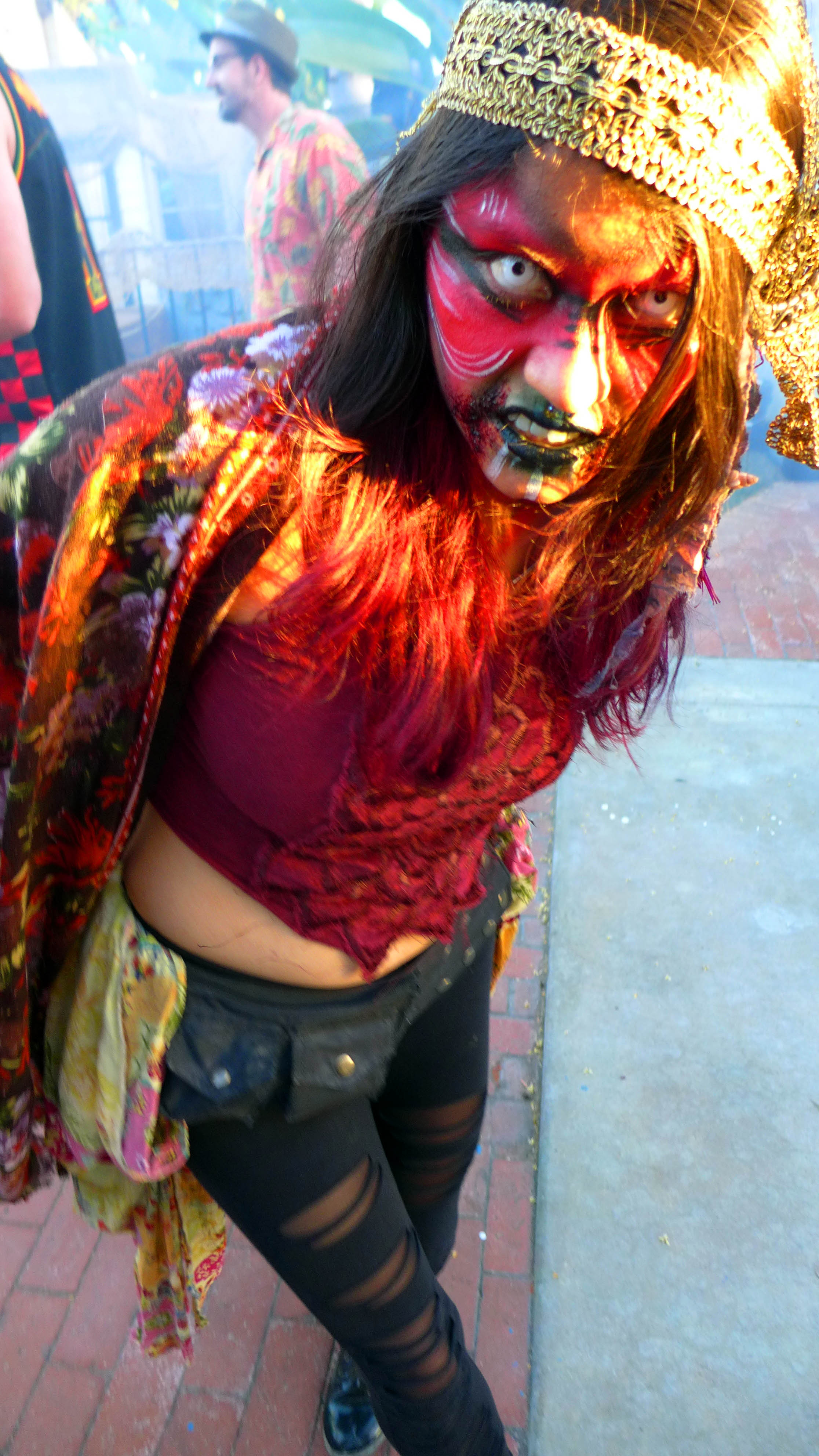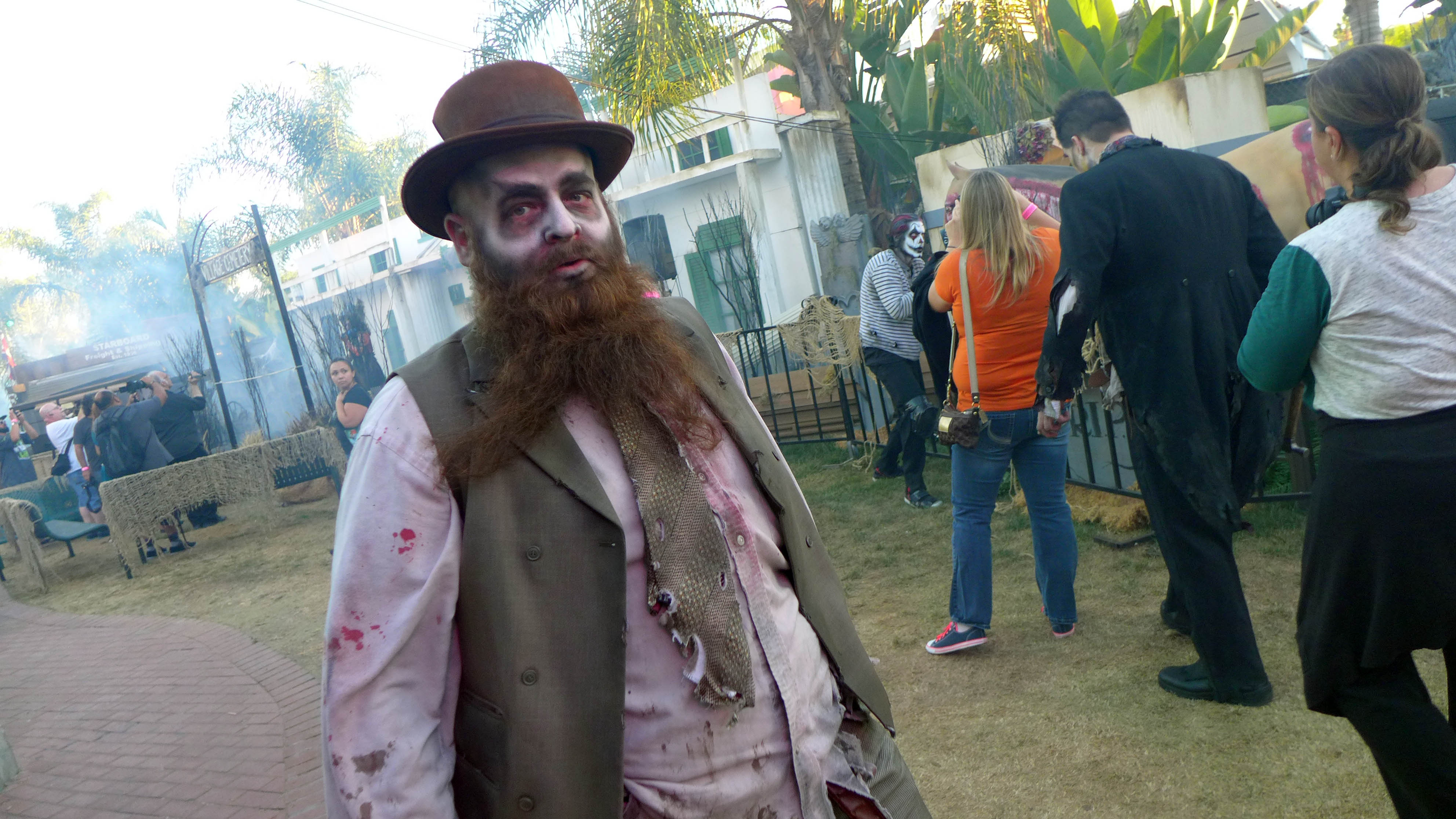 MAZES
NEW* Lullaby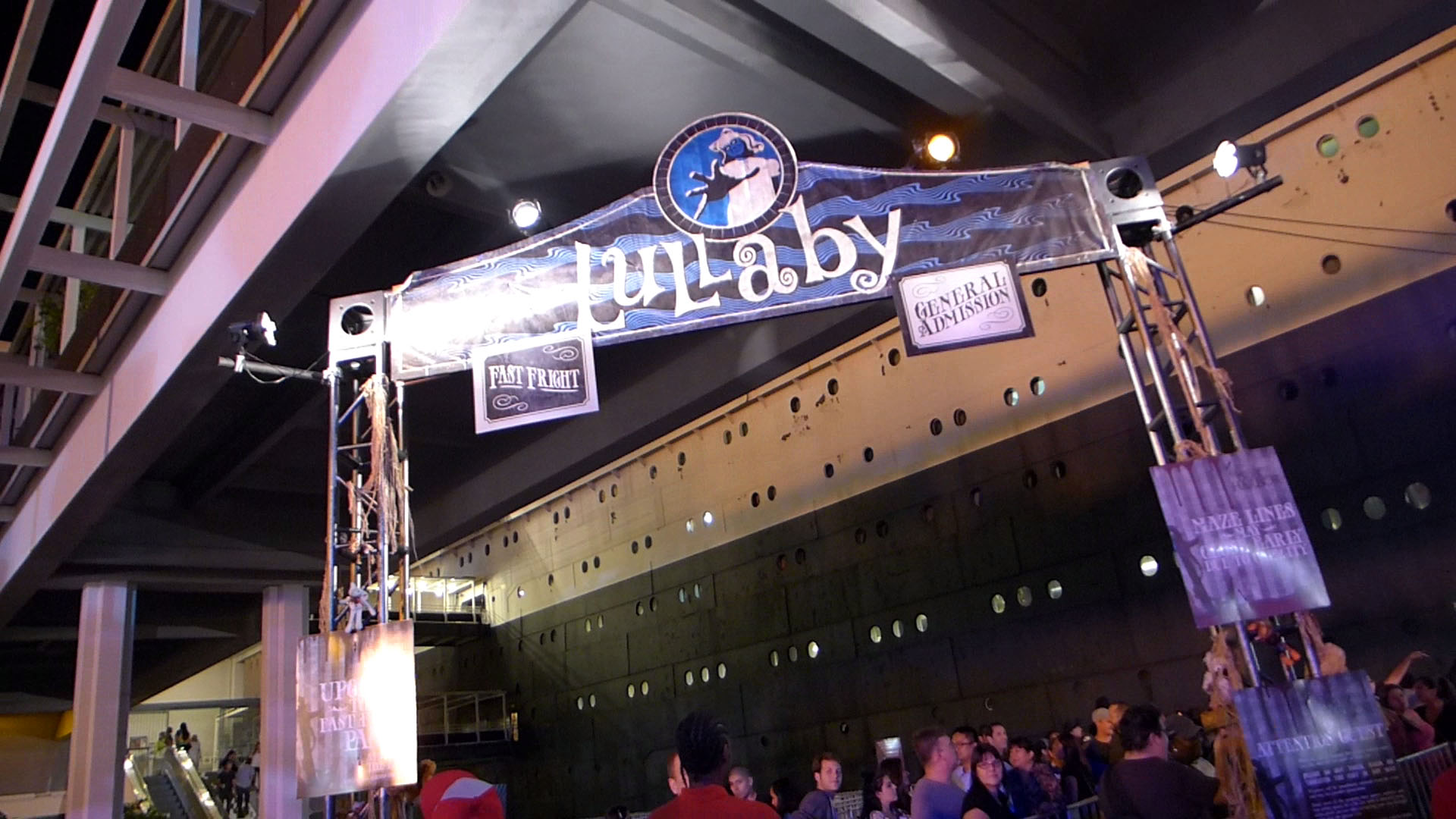 Based on the story of Scary Mary, Lullaby is a brand new maze offering taking place in the bowls of the ship itself and replacing the former maze Submerged. The story follows Scary Mary and her "tragic death" at the hands of her father, and follows her path of destruction as she seeks revenge (or a playmate?) on the souls who enter ship. The maze is one of the most story involved mazes at Queen Mary in recent years and the actresses playing Mary are extremely creepy and in your face.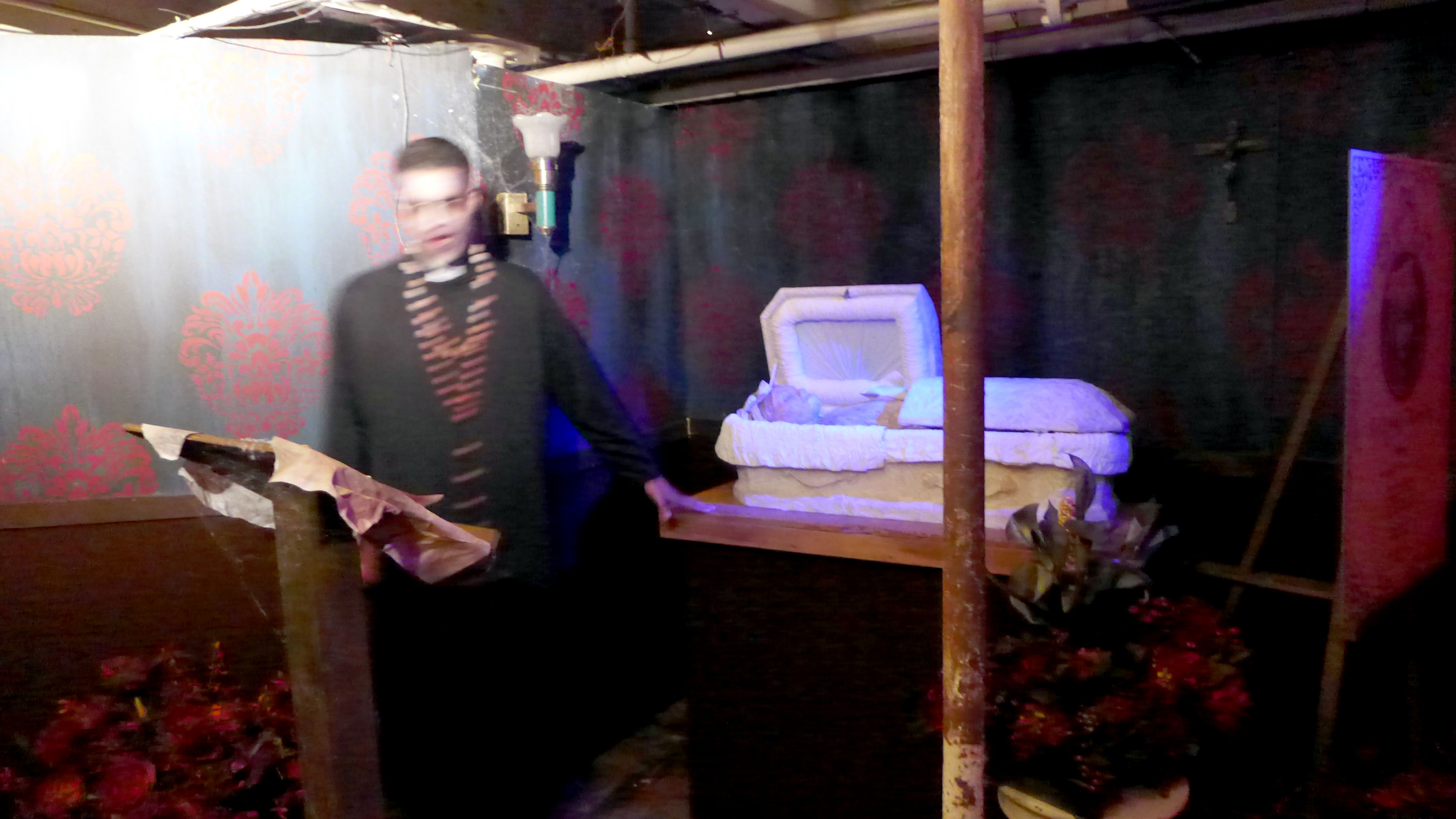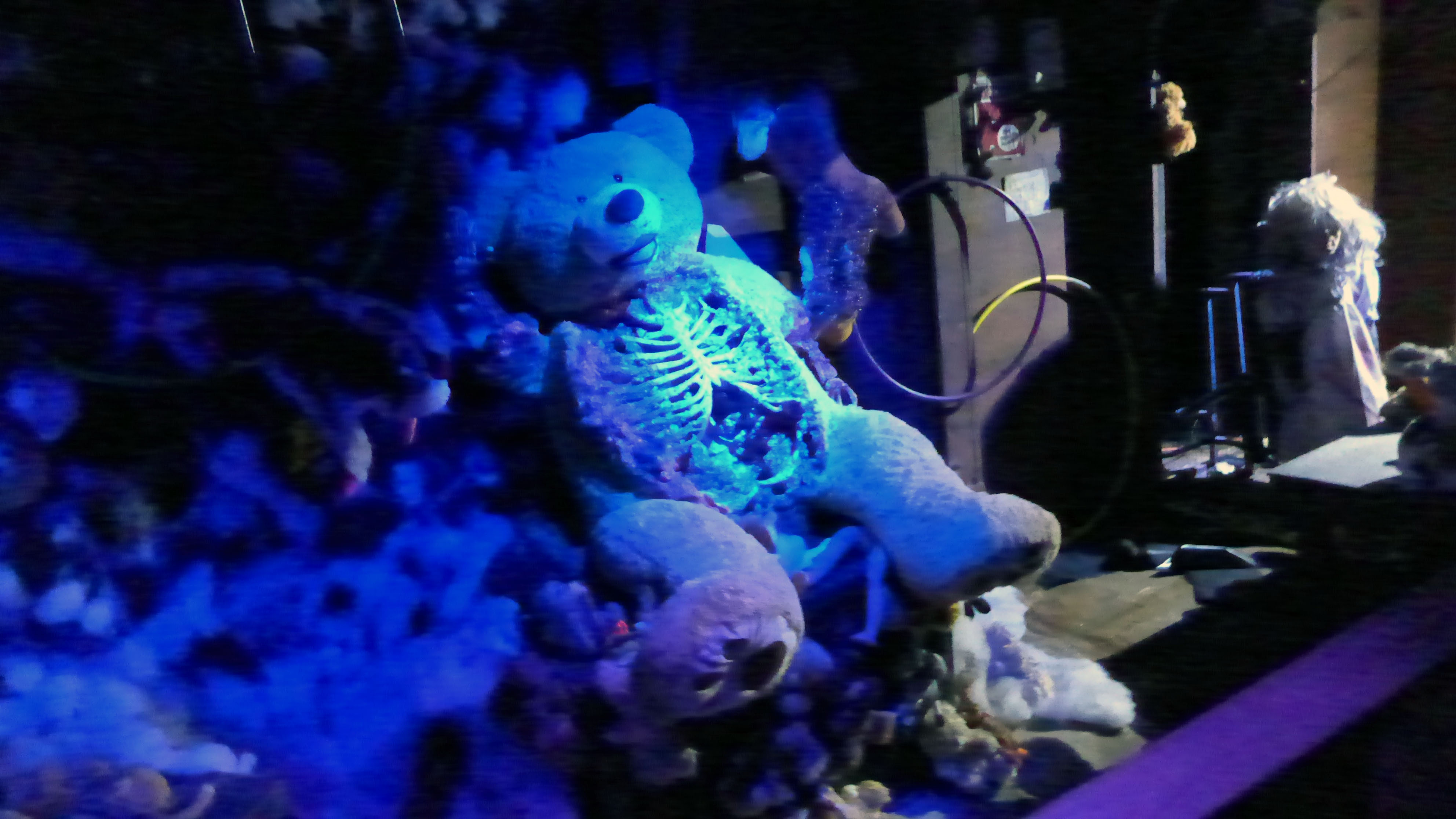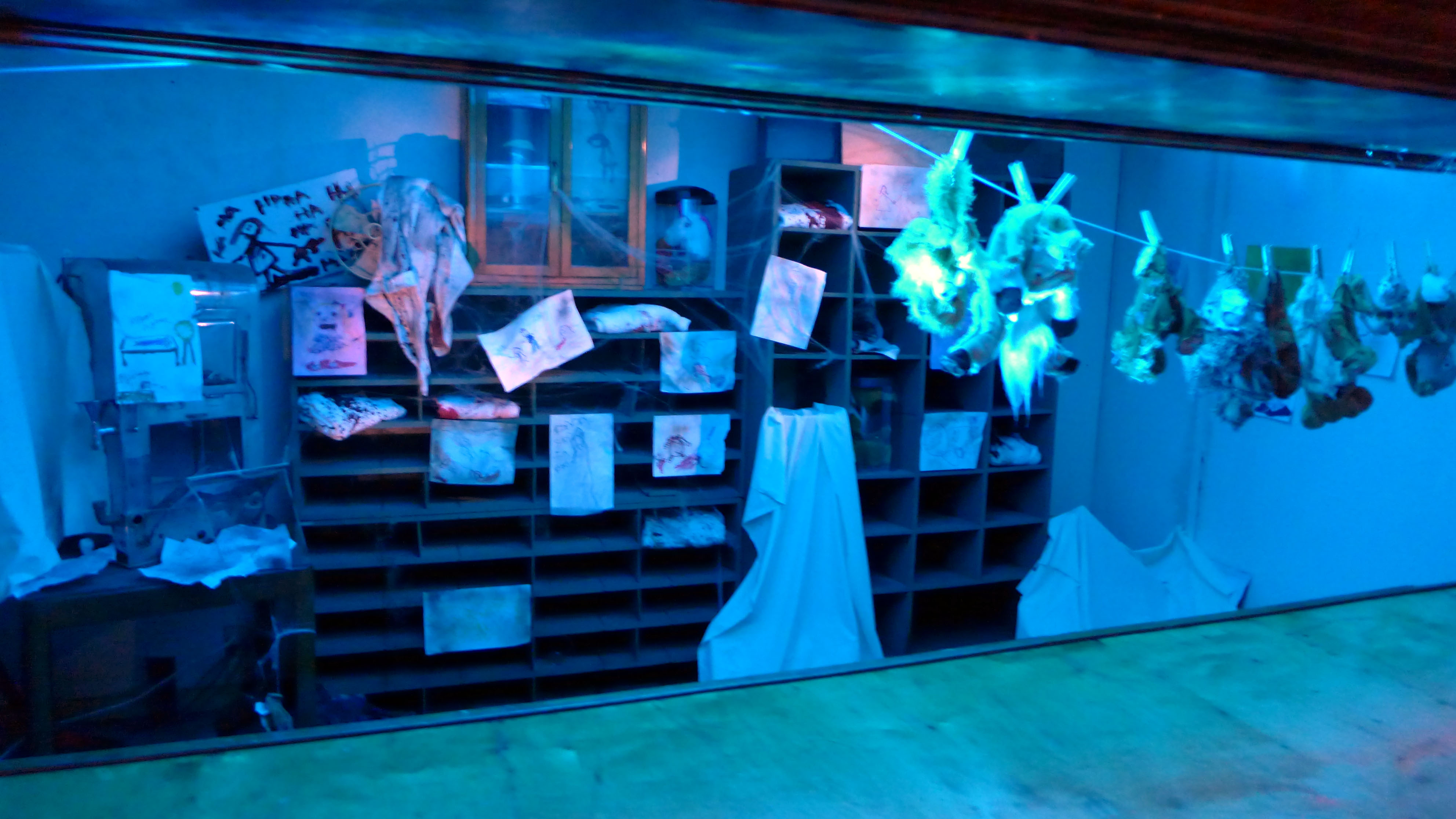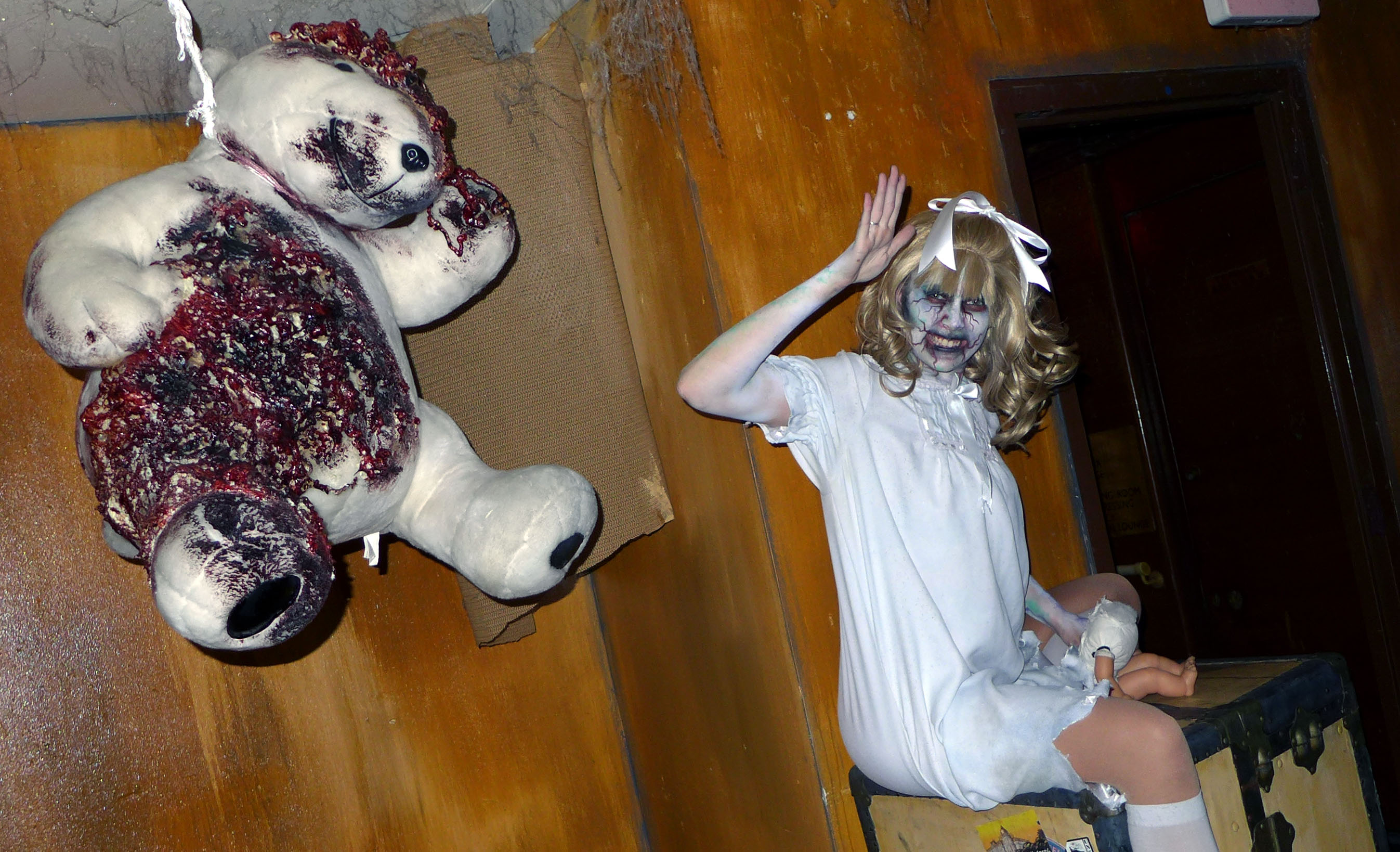 Deadrise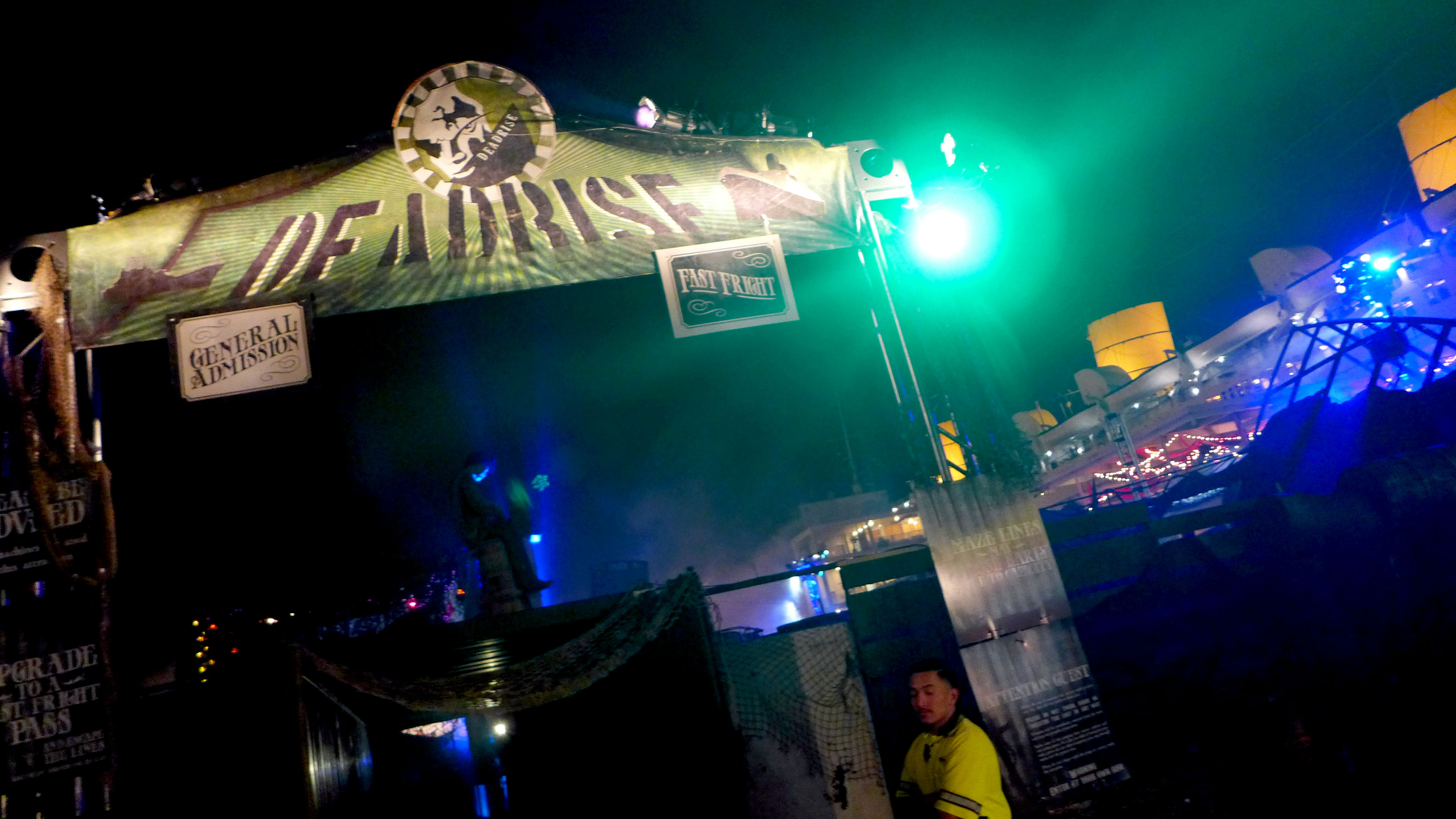 Deadrise is one of the more unique mazes at Dark Harbor as it primarily takes place outdoors and inside many themed large shipping containers. It's also a safe bet to assume you're going to get wet in this one as it is host to many water features some which offer scares of their own. It's nice to have a maze that offers a bit of drenching, especially being so close to the ocean! While the maze itself isn't exactly the most detailed maze at the event, there is no shortage of eye candy and things to look at. Lots of unique structures, interactivity, story and highly excitable talent make this one of the most fun mazes of the night
B340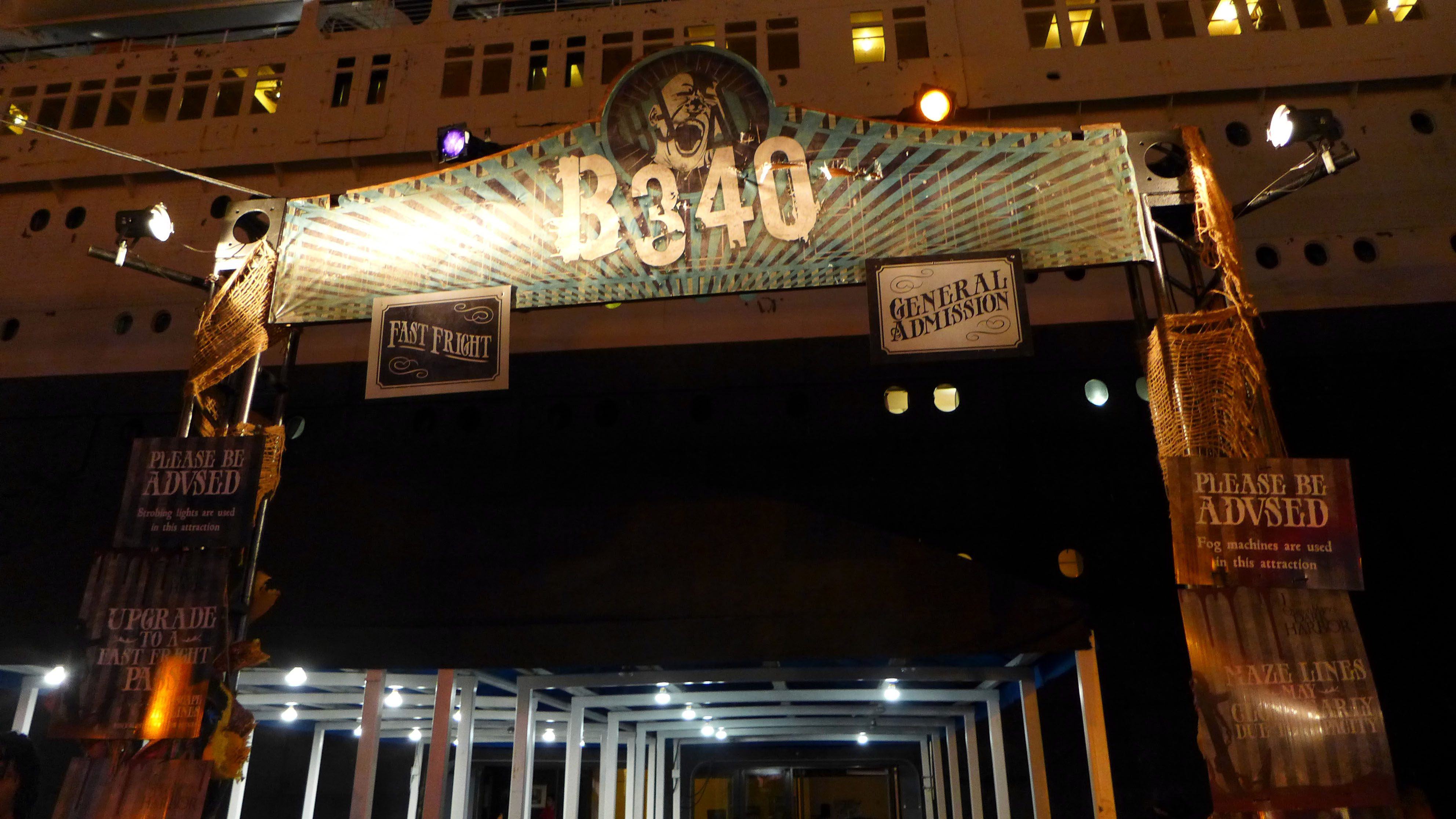 B340 tells the dark story of the famed and most haunted room on the Queen Mary, B340. In this maze you enter the mind of Samuel the Savage, a murderous patron of room B340 and you follow his decent into madness and murder. The maze itself is the darkest of the maze and utilizes lighting and strobe effects heavily as well as audio cues in pitch black corridors.  It's safe to say that this is the most abstract of all the mazes at dark harbor (excluding Circus) which plays for a horrifyingly creepy contrast to the dark and haunted corridors of the Mary's underbelly. Lots of creepy vibes in this one from both the designers of the maze as well as the sheer creepiness of the gritty industrial look of hallways.
Soulmate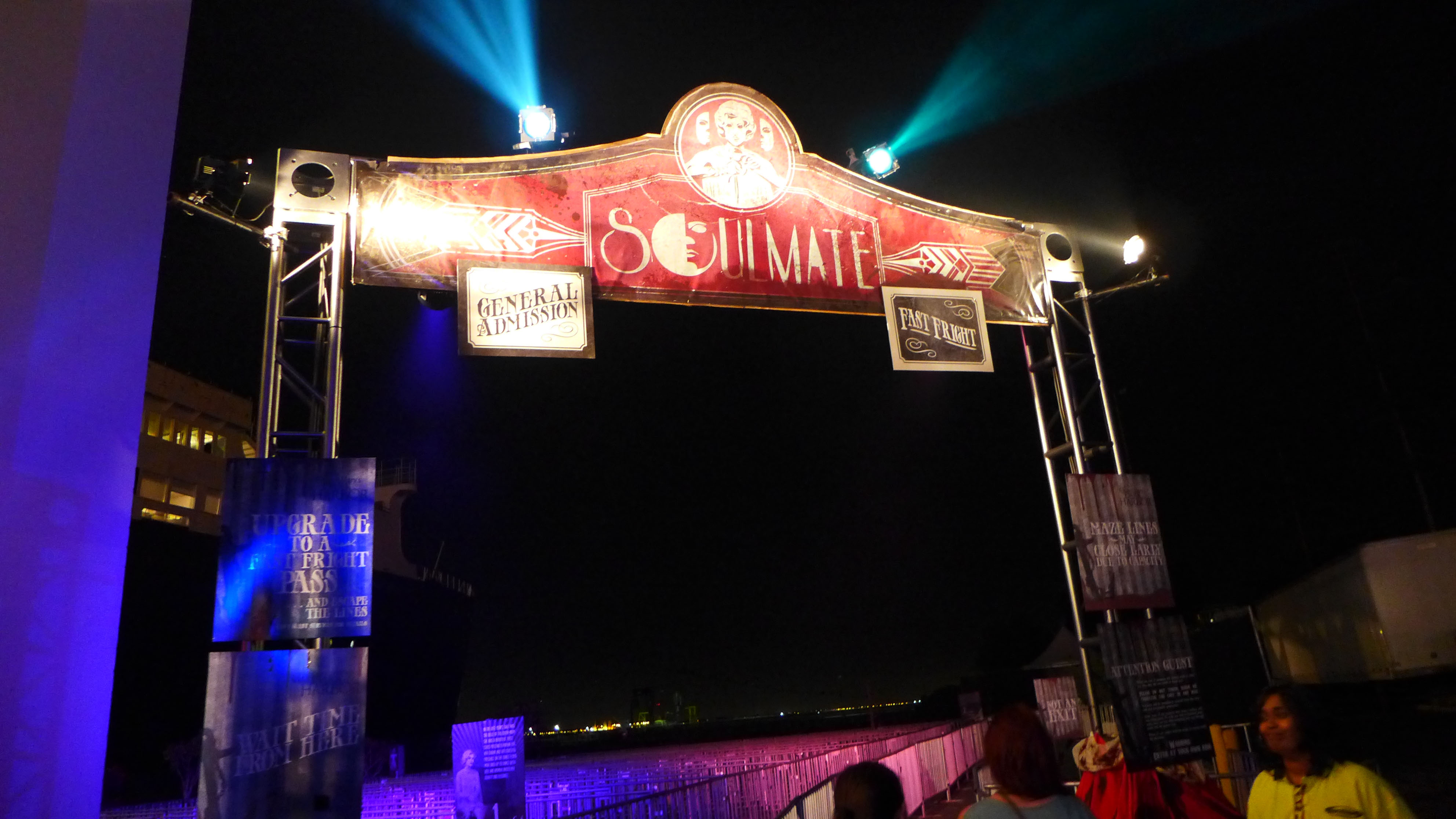 The last of the 3 mazes that take place on the ship itself is Soulmate. The hauntingly beautiful story of another of Queen Mary's haunted residents, Graceful Gale. Since her disappearance she's been known the appear on rare instances searching for her a new soulmate to dance with, if she can't find one, she'll make one instead using body parts of past victims. This is the longest maze at Dark Harbor by far as well as offers some of the largest sets in the event. The story of Gail is chilling and the visuals in the maze are wonderful. The grand finale is also the best as the beating heart of Gale is seen above a ballroom with Gale down below offering her hand to any male passengers. Soulmate was by far my favorite of the mazes that took place on the ship.
Voodoo Village
What I really like about Voodoo Village is the way it utilizes the location of the maze. You find yourself walking up and down inclines, zig-zagging through trees, going indoors and outdoors and in again, it's very immersive from that perspective. The theme itself is predictable, standard Voodoo, Cajun theme and it's not the strongest use of the theme that we've seen. It also has a stark contrast of set quality. Some rooms are highly detailed, there is a very impressive forest scene towards the end of the maze. Other sets seem to leave something to be desired (specifically the outdoor ones). Not to say Voodoo is a bad maze, just one that doesn't do much to stand out. The talent on the other hand is very good and very in character!
Circus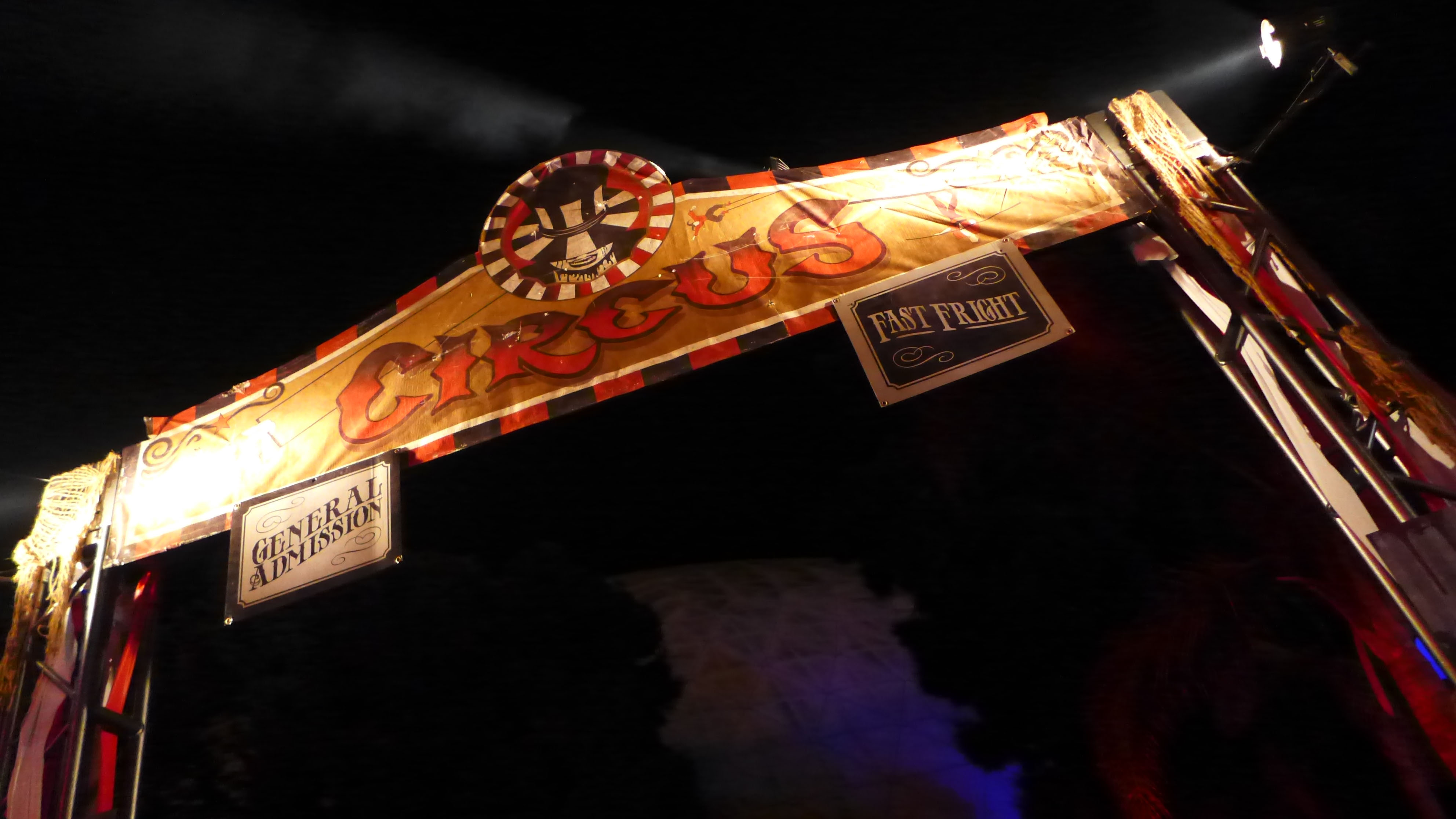 Circus is another one of my favorites. In an era where the theme of creepy clowns and circuses seem to by dying out. Circus does it's hardest to remind us just how creepy they are. While it's set up like a standard maze, it doesn't quite feel like one. It's set up more like a chain of mini-experiences. A mirror-maze, a regular maze, a ball-pit room, a spinning tunnel, a crooked walk-way, one after another. It's really a ton of fun and done very well. It's certainly a must do at Dark Harbor since the theme of Circus spills into the entire event itself.
Curse of Anubis: Paintball Adventure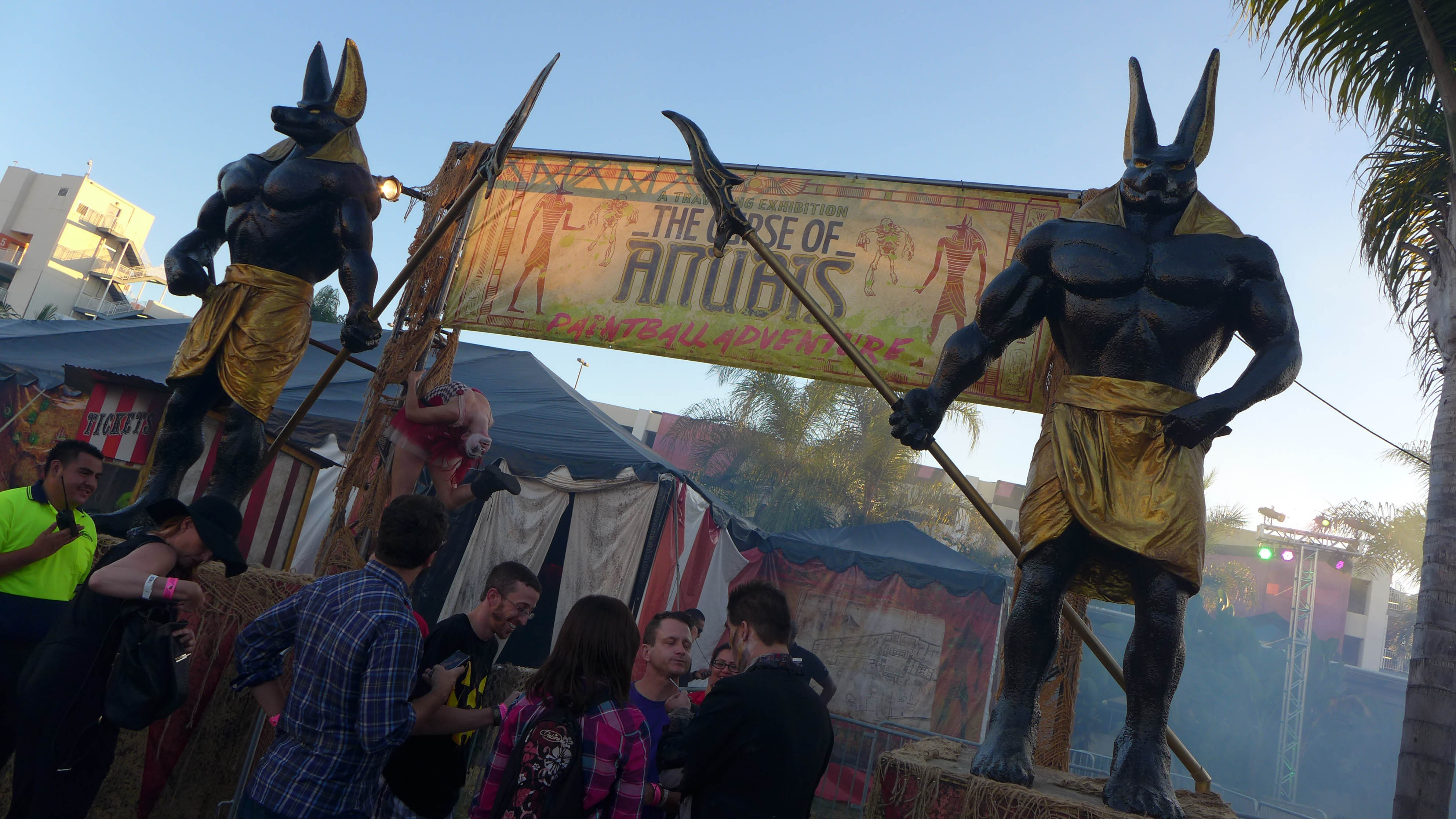 One of the most disappointing aspects of Dark Harbor is the brand new Egyptian themed "Paintball Adventure". Lasting just under 2 minutes, this is more of a shooting gallery than an adventure of sorts. Having been spoiled by Haunted Hollywood Sport's efforts as well as Scary Farm's Infected experience, this just came off as totally underwhelming. When it was announced at ScareLA this year it seemed as if there was more thought put into the backstory (which is not directly told to you) than the actual experience itself. With that said this does offer a huge hint into the future of Dark Harbor as it teases the character of 'The Professor' who will be a big part of the event in the years to come.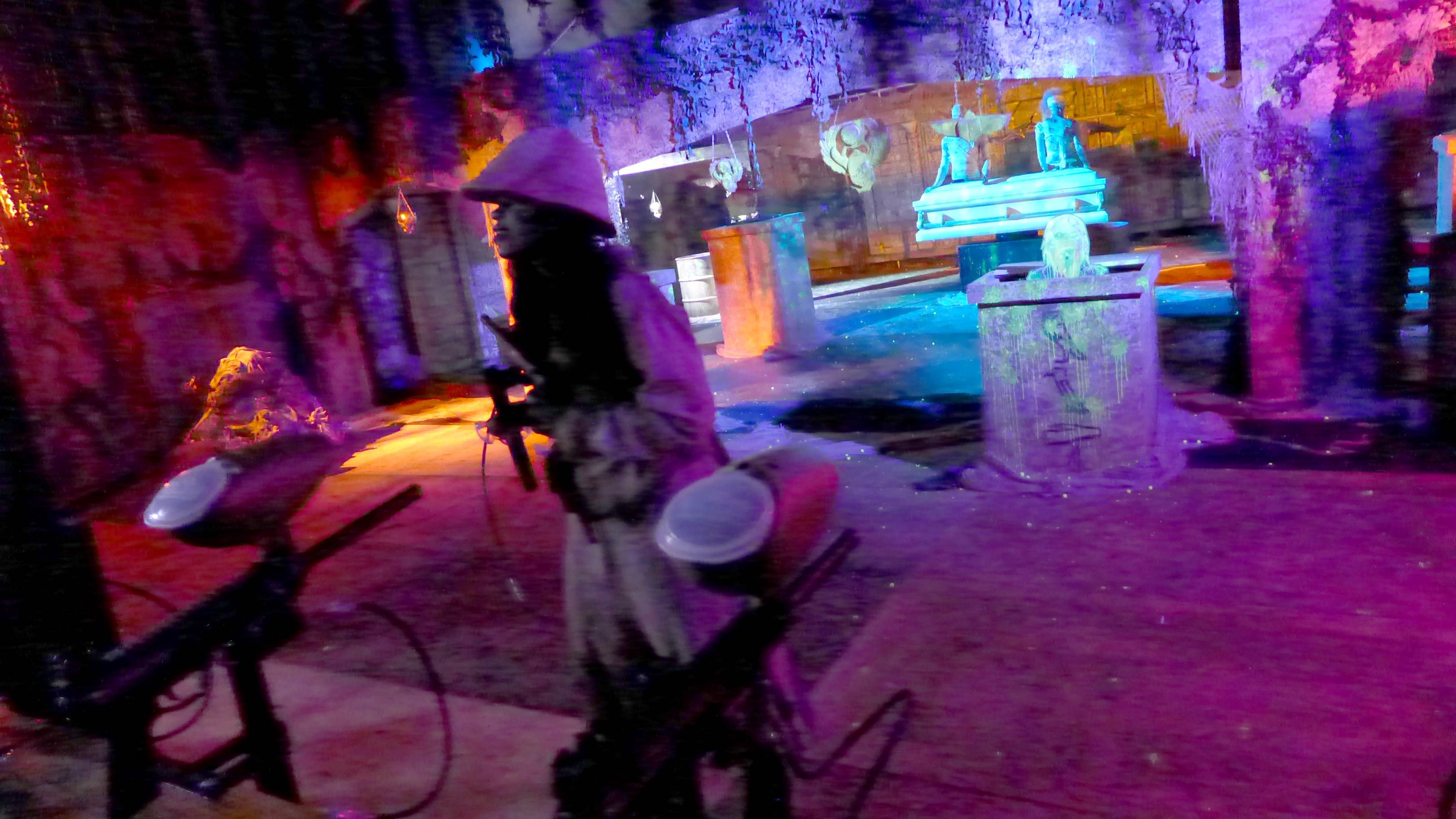 If you have some excess frustration and you need something to take it out on, as well as $5 to spare, it certainly wouldn't hurt do shoot some live mummies. Otherwise this is certainly a passable experience.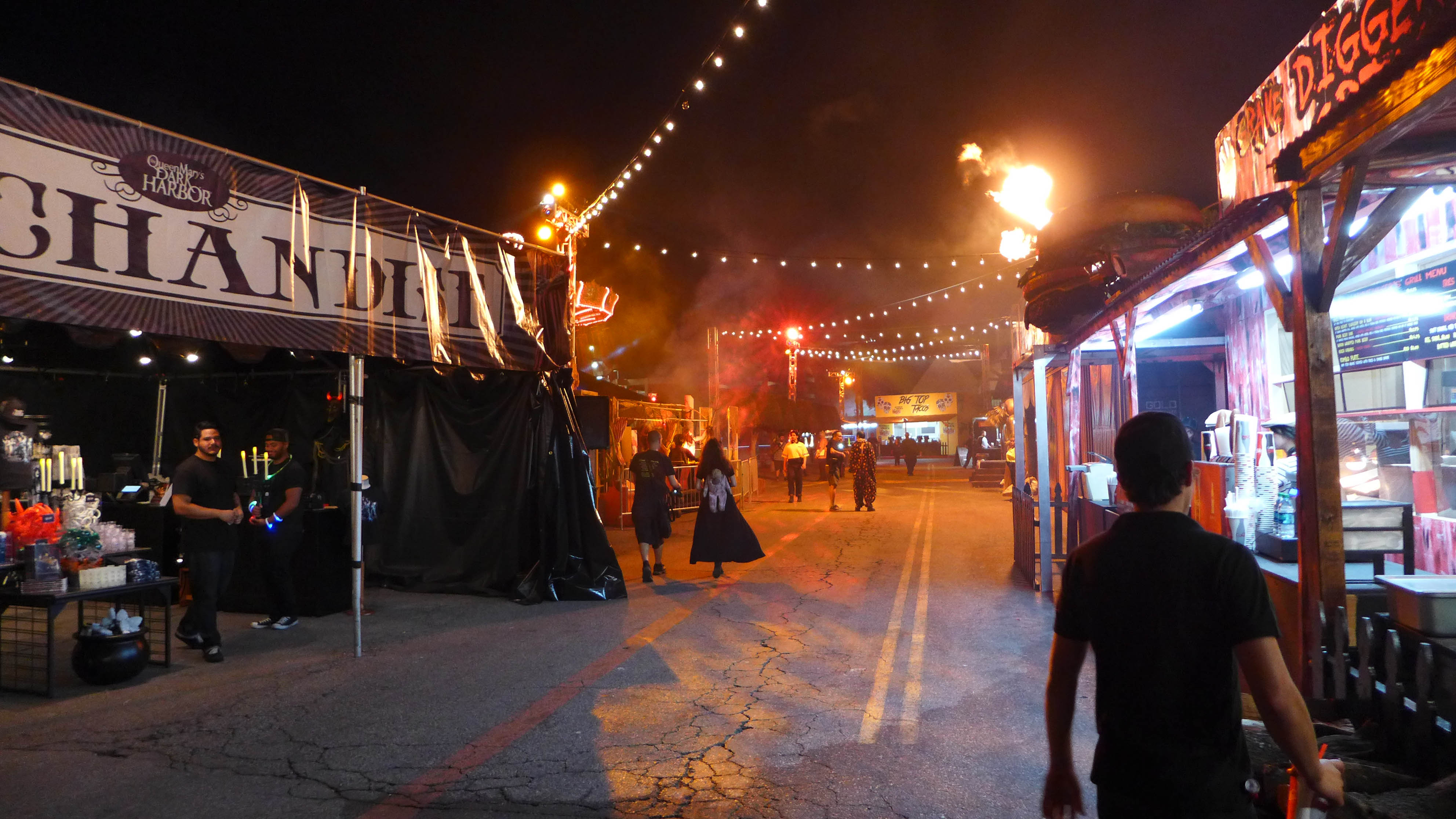 A look at the main stage that features dance acts, circus performances, acrobatics, at almost all times there is some for of entertainment offering going on which is a huge feat in itself. Dark Harbor absolutely has live entertainment down!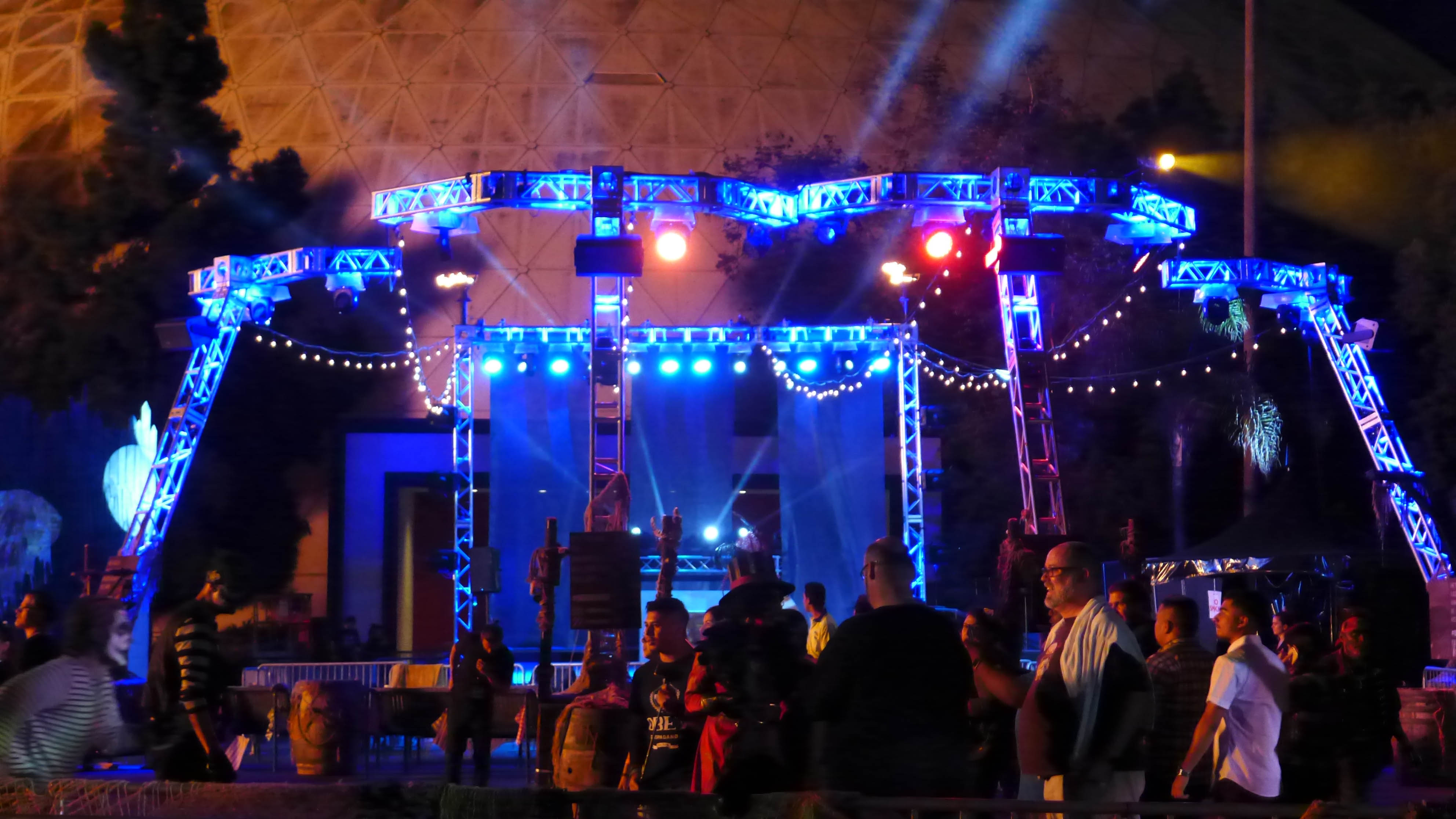 That does it for this look at Queen Mary Dark Harbor 2015! In recent years Dark Harbor has forced itself into the SoCal market as one of the top haunted events in all of California to the delight of horror fans all over. This year offers the wonderful new addition of Lullaby which further introduces guests to the ghouls that live on the haunted ship. What I especially love about Dark Harbor is that it tells stories in different ways. With Lullaby, Soulmate and B340 taking place on the ship and through the almost nightmarish inner workings of the Mary, to Circus which is a large scale maze. Voodoo Village fills the inners of an already standing structure and utilizes it in unique ways to Deadrise which is literally located in the center of the event and you wouldn't even realize it. The talent is overwhelmingly strong, even the poor mummies inside of the paintball adventure. It's no wonder that this event has been so successful in recent years and will likely continue to do so in the years to come. Definitely a must do event for all haunt fans.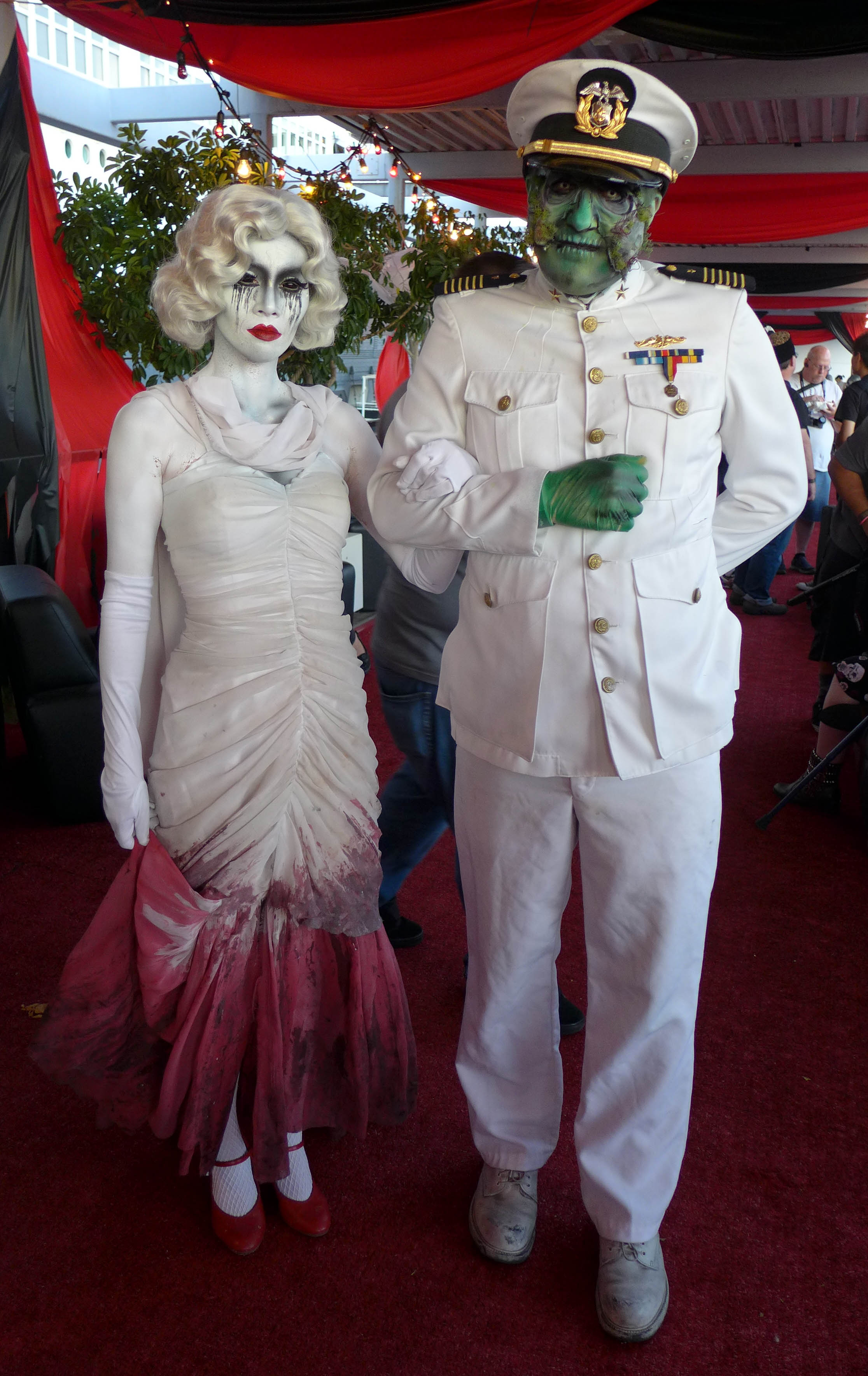 If you plan on attending this year, be sure to get there as early as possible, parking and entrance can be a long wait.
Stay tuned for more from Disney and Star Wars, and be sure to get social with us on Facebook and follow along with us on Twitter @BehindThrills for the latest updates!
For our latest theme park videos please be sure to subscribe to us on YouTube!
For more information about Queen Mary Dark Harbor, including tickets, visit the official website by clicking here!