Quick, what city do you think of when I say SeaWorld? Probably Orlando, maybe even San Diego. SeaWorld San Antonio, however, is the hidden gem in the SeaWorld Parks and Entertainment family. The park has a loyal Texas fanbase, and is in one of the largest cities in America, which is fast become a Texas driving distance destination. Recently, rumors have surfaced on other sites about some big changes coming to the park, mainly about the entrance, but that's not even the half of it. If the rumors are correct, SeaWorld San Antonio is about to go from the hidden gem, to the crown jewel in the SeaWorld family.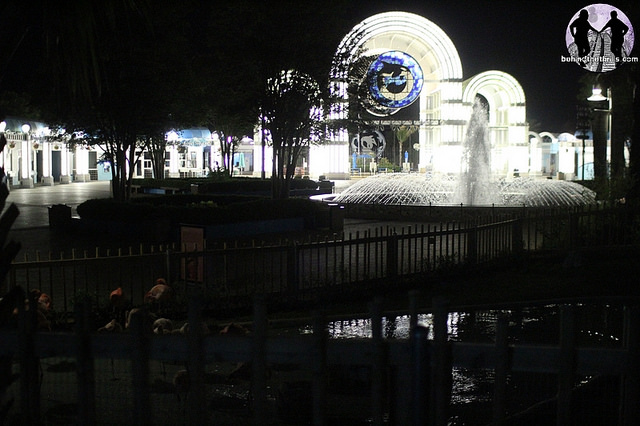 Keep in mind that these are just rumors, and that they are not guaranteed to be accurate, or even correct. Until the park officially announces it, it's not happening, and is pure speculation.
SeaWorld San Antonio is nestled deep in the heart of Texas, and sits on a massive amount of unused land. The park is absolutely the largest park in the SeaWorld chain, and the best part is, they own every last bit of the land that it sits on. 2016 will mark the start of a new era at SeaWorld San Antonio, with the addition of Discovery Point. This is going to be an all new attraction that will take guests into the realm of dolphins, and allow you to get up close and personal with them, as you swim with the dolphins. Currently you can only do that at Discovery Cove, but it will be an all new experience at SeaWorld San Antonio.
If you've never been to SeaWorld San Antonio, the front entrance has kind of a weird layout. You go in through the arches, and get your ticket scanned, then you have the option of going extreme left to the dolphin and shark encounter areas, directly ahead to the Aquatica entrance, or to the right to the rest of SeaWorld San Antonio. It's a unique set up to say the least. That will all change.
Currently, you have to have a SeaWorld San Antonio ticket to gain access to Aquatica San Antonio. That makes it a little more expensive for anyone who wants to visit the waterpark, without visiting the rest of the park. That will also change in 2016.
The way that it's rumored to go in 2016, the iconic archway will stay where it is, and will act as a central hub for the three different parts of the SeaWorld San Anotnio Resort…bear with me here.
As reported on other sites, you will no longer need a SeaWorld San Antonio ticket to gain access to Aquatica. They will be separate gates, all together. The entry gates will allegedly be moved up for Aquatica, and the entry gates for SeaWorld San Antonio will be pushed back, past the fountains. The ticketing areas will stay the same. There will be a third gate added, and this will be for Discovery Point. It's not known if you will need a ticket for SeaWorld San Antonio to access Discovery Point or not at this time, but if you do have a SeaWorld San Antonio ticket, you will be granted access to Discovery Point, and shark encounter. That's a pretty big deal and change for SeaWorld in 2016. But it's just the beginning.
According to our sources, the park will be adding several new attractions between 2017, and 2019. A few months back, SeaWorld copyrighted the name "Reef Hunter" which could play a part in the new coaster that is allegedly being planned for SeaWorld San Antonio in 2017. Then between the opening of the new coaster, and 2019 there will be several other family rides, animal attractions and shows added to the park, as the park aggressively expands. Then in 2019, the park will open (what could very well be the first) Blue World Project, with an expanded Killer Whale habitat, and new show.
Somewhere in there, it's expected that an all new, on-site resort could possibly open. It makes perfect sense, as the park not only has the land, but is also competing with nearby Schlitterbahn which not only has onsite cabins, but a huge treehouse in which guests can just swim out of their front door. The market and interest is definitely there in San Antonio.
When will we hear about any, or all of this? We expect to hear the first bits of information on November 9th, as SeaWorld announces their third quarter results, and announces the new direction of the park. Where will Orlando and San Diego play into all of this? We're curious about that ourselves, but we're pretty confident that we'll see huge things announced for most of the parks in the coming years.

Stay tuned for more from SeaWorld, and be sure to get social with us on Facebook and follow along with us on Twitter @BehindThrills for the latest updates!
For our latest theme park videos please be sure to subscribe to us on YouTube!
For more information about SeaWorld San Antonio, including tickets, visit the official website by clicking here!