The wind has shifted, and you can smell something rotting on the horizon. As the day gets darker, the smell becomes stronger. No,it's not your local dump, it's zombies, and they have come back! This year's Spooky Empire is the biggest yet, with huge stars like Burt Reynolds, massive reunions like Scream and Willy Wonka, a new location, and the return of the fan favorite Zombie Walk!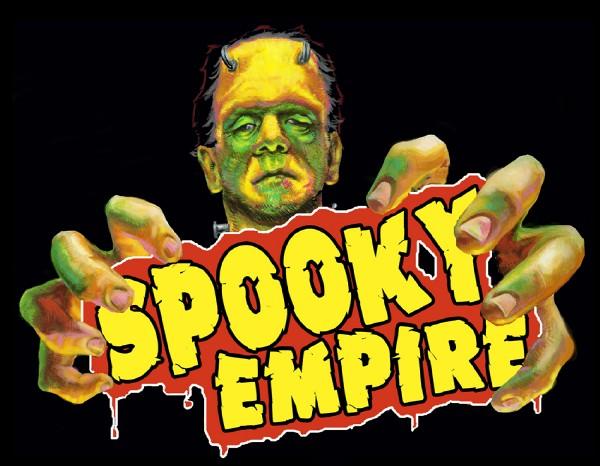 This year Spooky Empire is tackling Halloween in a big way. The event will start on October 30th and extend all weekend at the new location, The Hyatt Regency on International Drive in Orlando. The move marks a return to I-Drive for the event, and puts it right in the middle of great hotels, restaurants and attractions.
This year the event will kick off with a fan favorite tradition that has made Spooky the event it is. The Zombie Walk will kick off the event by leading a group of the dead down International Drive. This event is always a blast, as everyone is encouraged to come out and dress in their dead best.
Video-Walk with the dead at Spooky Empire
The Zombie Walk kicks off at 4p.m. on Friday, October 30th. Fans dress up as their favorite zombies, come up with unique and creative new zombies, and even celebrity zombies, and walk around a stretch of I-Drive in the middle of the afternoon. It's a sight that has to be seen to be believed, as it stops traffic, and sends hordes of tourists scrambling for their hotel rooms.
The Zombie Walk is just the beginning of the mayhem and carnage at Spooky Empire, which will feature tons of celebrity guests, artists a film festival, and even a special showing of The Rocky Horror Picture Show at midnight on Halloween, featuring a shadow cast with some of the original actors of the film.
Stay tuned for more Gory Goodness, and be sure to get social with us on Facebook and follow along with us on Twitter @BehindThrills for the latest updates!
For our latest theme park videos please be sure to subscribe to us on YouTube!
For more information about Spooky Empire, including tickets, and hotel reservations, visit the official website by clicking here!