Disney is looking at turning another one of its attractions into a franchise, and this time they seem to be doing it right. According to Deadline, Disney is looking to once again tackle one of their most beloved attractions, Tower of Terror. The bad news, it will not feature The Twilight Zone. Good news? It's being developed by the writer of Big Fish, and it looks to be an original haunted house type story.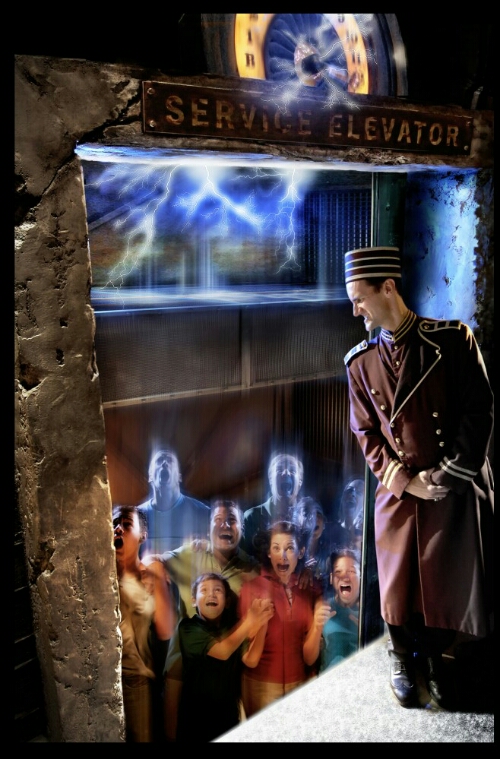 The new movie will be based on a treatment by John August, which is now looking for a screenwriter to expand the story. While the original ride at Walt Disney World features a story inspired by the Twilight Zone show, and includes a likeness and narration by creator and host Rod Serling, the new movie will not feature The Twilight Zone.
Much like Pirates of the Caribbean, the new movie will only feature the attraction in namesake, and could make subtle references to the ride.
Tower of Terror was originally built at Walt Disney World's Hollywood Studios (then MGM), and featured several elements that pushed riders into a world of that blurred the edge of reality…a fifth dimension. It was all build up before plummeting guests 200 feet up and down, in pure darkness.
The new movie is looking to build on the theme of Tower of Terror, but instead of relying on the Twilight Zone involvement, make it an original ghost story. There has been a Tower of Terror movie made in the 90s starring Kristen Dunst and Steve Guttenberg, but that film wasn't the hit that Disney was hoping for.
This is the latest film that Disney has announced in a long string of films based on old properties. There are live action versions of animated films, as well as rides in the works. The next big screen adaptation will be Jon Favreau's Jungle Book in 2016, as well as a follow up to Tim Burton's Alice in Wonderland.
Stay tuned for more from Disney, and be sure to get social with us on Facebook and follow along with us on Twitter @BehindThrills for the latest updates!
For our latest theme park videos please be sure to subscribe to us on YouTube!
For more information about Walt Disney World, including tickets, visit the official website by clicking here!