Valravn at Cedar Point is looking to smash records when it opens at the park in 2016. The park is hyping the coaster with huge in park displays on the construction site. Today we get to take a look at the new coaster, with a look at track both in and out of the park, and a contest only for those in park!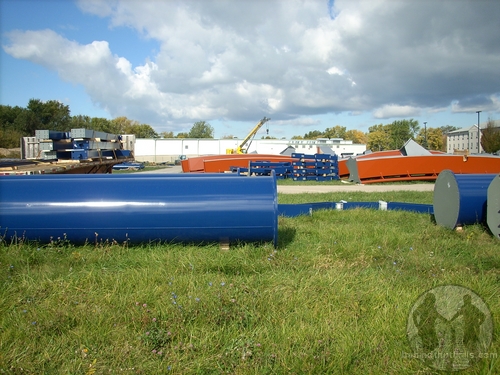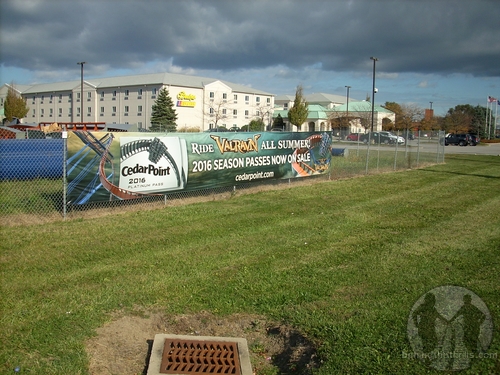 Valravn track sits outside of the park's hotel, ready for installation. The pieces will be installed over the next few weeks, and will be visible from the pathways, as the coaster hits it's height of 223 feet tall. Valravn will smash ten world records when it opens next spring, and will add another coaster to the line up of Cedar Point's huge coaster collection.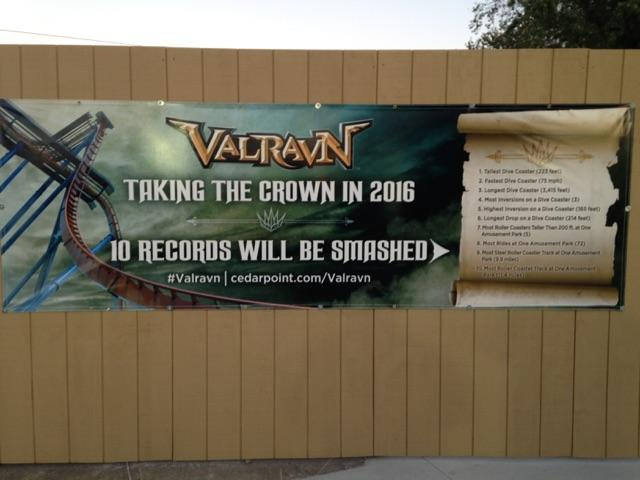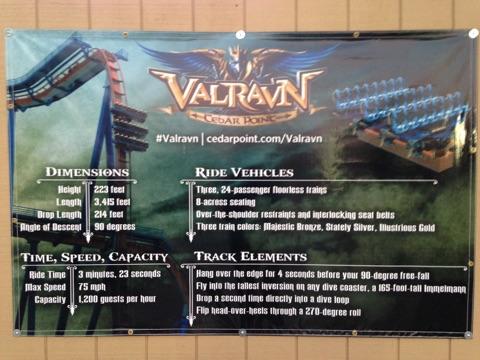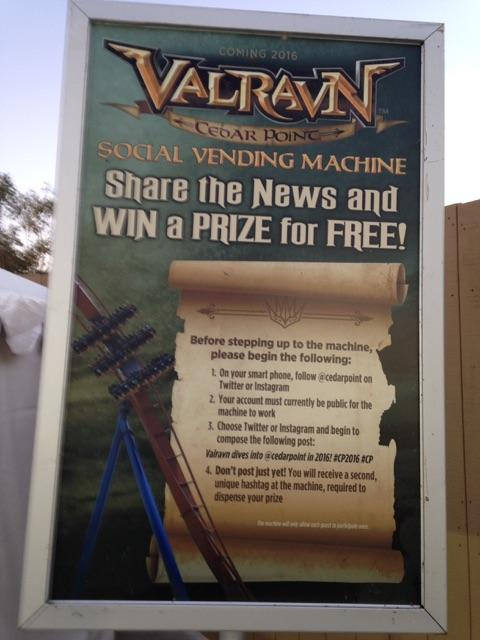 Inside the park, Cedar Point has set up a new "social vending machine" at the construction site of Valravn. The new machine urges guests to take a picture of the Valravn display, follow Cedar Point on Instagram or Twitter and use the hashtags #CP2016 and #CP. Then you get another hashtag from the vending machine, and post it. You'll then get your prize. The park also has tons of facts and figures on the construction wall as crews are making the machine vertical.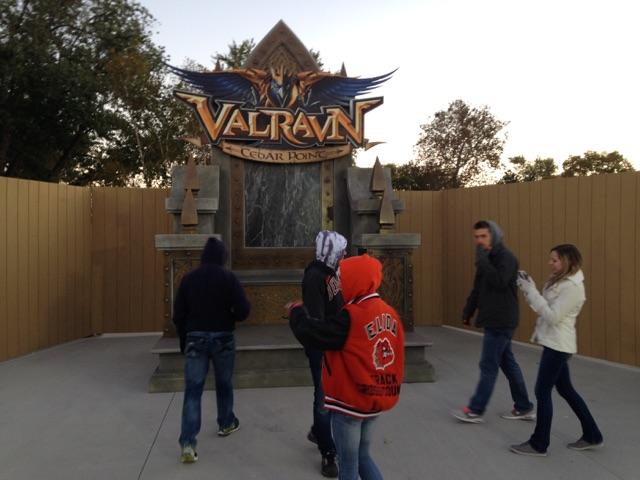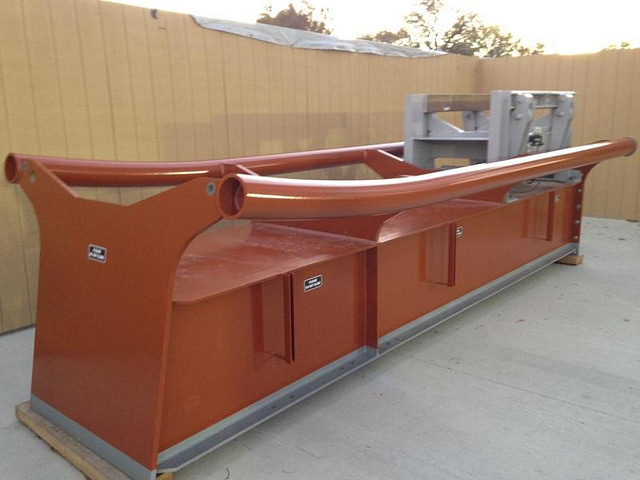 There is also a huge piece of Valravn track plopped down right in the middle oft he park, so guests can see exactly how the new dive machine will work. The piece is a piece of the braking system, and will be used on the coaster. Cedar Point has also set up a throne, so you can know what it feels like to be the king of all Ravens.
The ride will begin dropping guests in 2016, but you can get a sneak preview of the fun now during the last few weekends of Haunt at Halloweekends.
Slideshow-Check out even more pictures from Cedar Point's Valravn
Click here if you can't view the slideshow
Stay tuned for more from Cedar Point, and be sure to get social with us on Facebook and follow along with us on Twitter @BehindThrills for the latest updates!
For our latest theme park videos please be sure to subscribe to us on YouTube!
For more information about Cedar Point, including tickets, visit the official website by clicking here!