SeaWorld Orlando probably has some of the most loyal fan base built in to their annual passholders. Last week, the park paid ultimate homage to their biggest fans by giving them something huge, right before the holidays. The exclusive new Annual Passholders Lounge brings Annual Passholders a break in the day, right when they need it, and gives them perks just for being a passholder. We take a look inside the all new lounge, and show off the best ways too relax.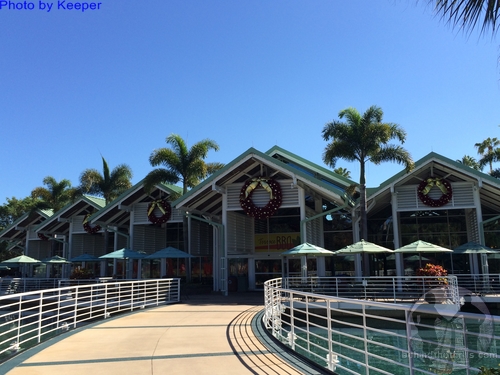 The all new passholder lounge is tucked away in the huge Terrace BBQ restaurant that once served as the hospitality house, way back when SeaWorld was owned by Anheuser-Busch. It seems only fitting that the place that once served as the welcome, and beer sampling center of the park should now feature an all new hospitality offering for passholders.
Video-Check out a tour of the all new passholder lounge
The lounge is open to all passholders, and a valid annual pass is required to enter. The lounge is part of the Terrace BBQ, but once you enter, it becomes apparent that SeaWorld is trying to take their service to the next level. You're greeted by a concierge desk, as well as plush chairs and free Coca Cola.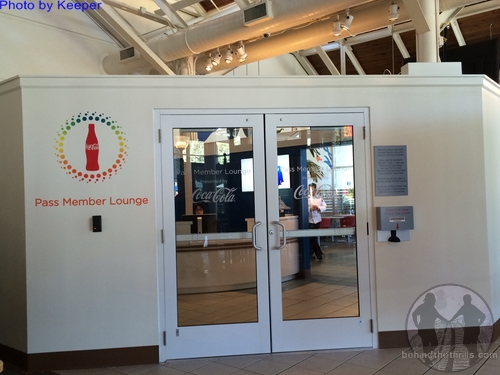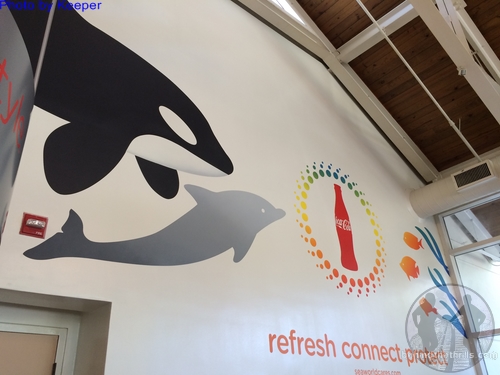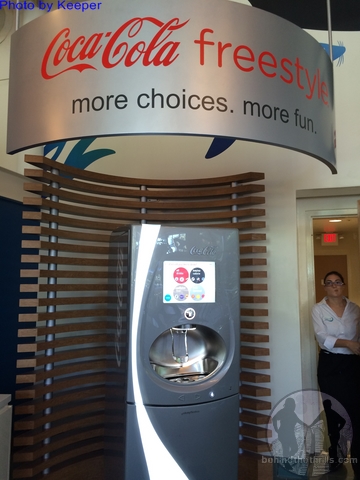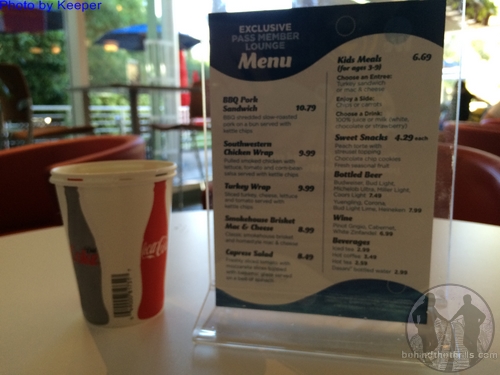 The area also provides table side service for light meals from the Terrace BBQ menu, as well as a few charging stations. As of right now, the area is still a work in progress, so there aren't many charging stations yet. It looks as if the park is trying to add several more, however, and we expect to see strips of outlets pop up soon.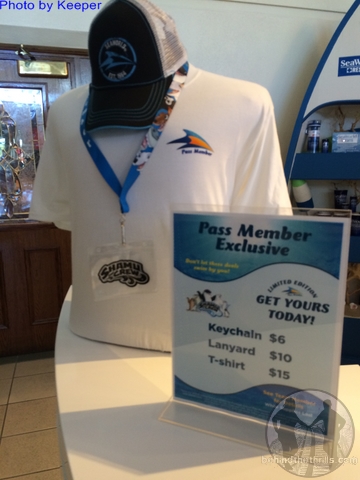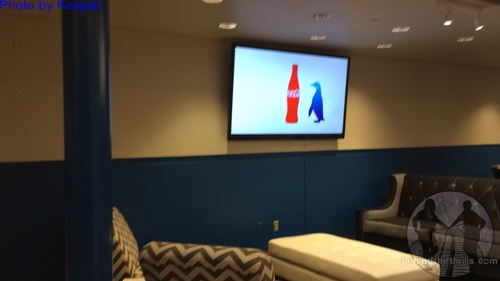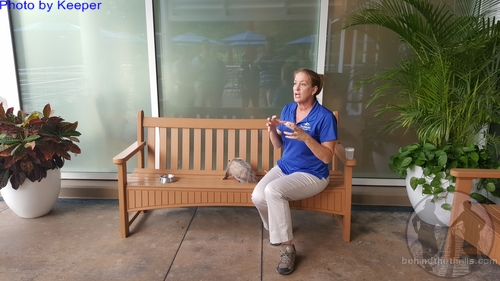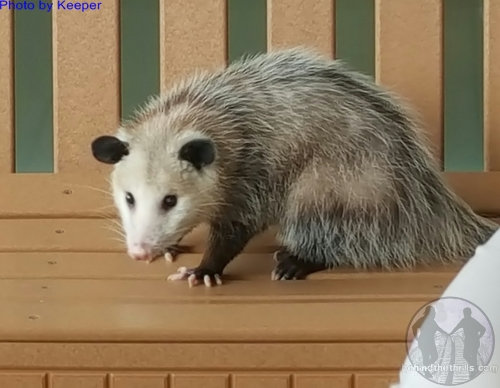 In the lounge, guests can also purchase special edition passholder exclusive merchandise. This includes merchandise with the new Shamu Crew characters, as well as limited edition pins. This portion seems to be very much in the testing stage, as there isn't a whole lot of it.
Another great feature is the added lounge area, which gives passholders more comfortable seating, and more charging stations. There isn't a Coke Freestyle machine, but there is a regular fountain area. We were told by team members that eventually a full bar will be added, where passholders might be able to enjoy exclusive cocktail specials.
Of course it wouldn't be SeaWorld if you didn't have some kind of animal interactions, and they are more intimate than ever in the Passholder Lounge. Animals are rotated out every 30 minutes or so, and it really gives a less crowded area to see the animals. Also, Shamu and Crew characters also make appearances throughout the day.
Slideshow-Check out even more pictures from SeaWorld Orlando's Passholder Lounge
Click here if you can't view the slideshow
This is just one of the many things that SeaWorld has been doing for their passholders, and one of the great ways that they are trying to show their appreciation for their most loyal fans.
Stay tuned for more from SeaWorld, and be sure to get social with us on Facebook and follow along with us on Twitter @BehindThrills for the latest updates!
For our latest theme park videos please be sure to subscribe to us on YouTube!
For more information about SeaWorld Orlando, including tickets, visit the official website by clicking here!