Knott's Berry Farm is celebrating 75 years of their iconic Ghost Town area in 2016, and they are doing it up in a big way. The park will be doing extensive work to not only restore the tallest, fast wooden coaster on the West Coast, but also bring something very special to Ghost Town by taking the area, and completely immersing guests into an all new interactive experience, that will allow guests to control the events of the day. Guests will also be pleased to see that an old favorite restaurant is getting a complete overhaul, and will not only bring back some of the charm that was present when it first opened, but will also bring some new options as well.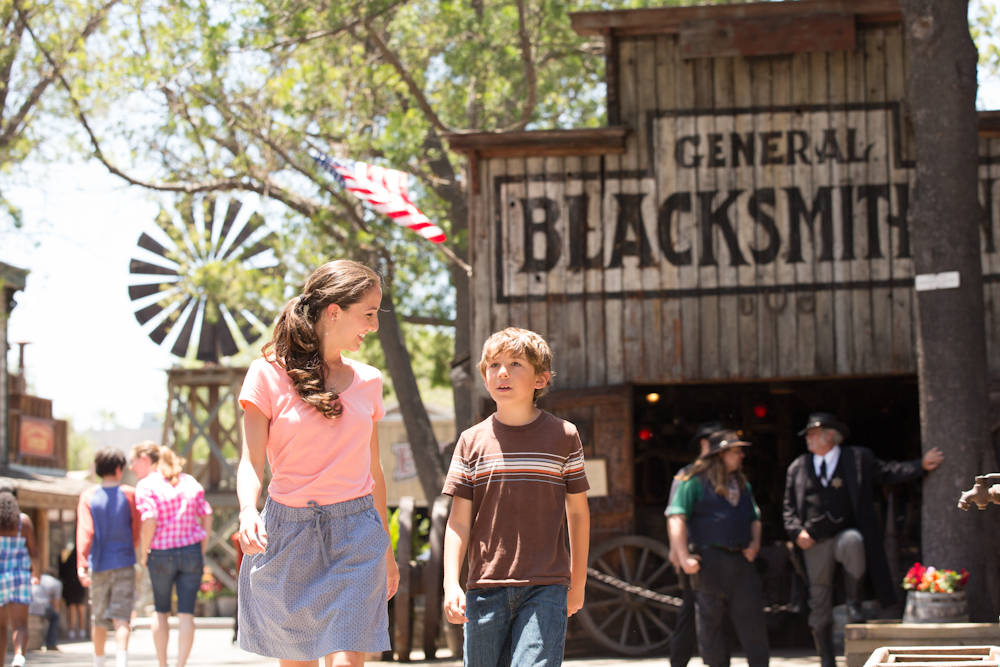 Walter and Cordelia Knotts bought a ten acre piece of land, and began farming it. Eventually that land would be the home to the Boysenberry, the foundation on what the Knott's legacy would be built on. The family built a large adobe building, in which they had a nursery to sell plants, a tea room, and a berry market. Mrs. Knott's would sell pies and jams. Then, one fateful night, Cordelia served up chicken dinners on her wedding China, and Mrs. Knott's Chicken Dinner Restaurant was born. The restaurant grew wildly popular, and would have waits of up to two hours long! To keep people interested, and to give them something to do while they waited, he created an Old West town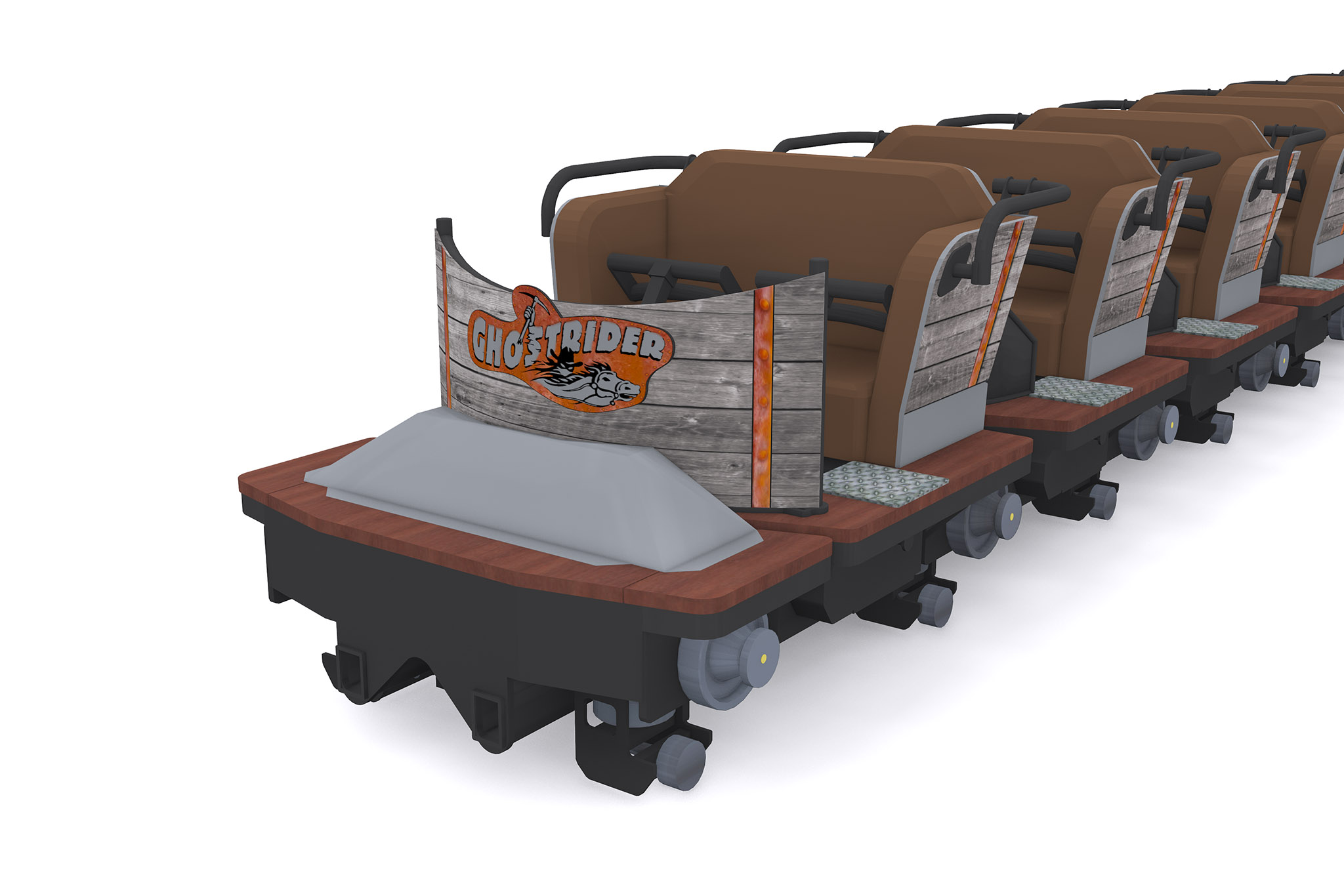 First up is the classic wooden coaster, Ghost Rider. Since it's opening in 1999, the coaster has seen its fair share of riders, and it's also seen its fair share of years. As you might imagine, that means it's a little rough around the edges, so Knott's has partnered with Great Coasters International to re-track and bring new trains to the classic coaster. Ghost Rider will have Millennium Flyer trains, themed to mine cars when it reopens. The ride experience will be very similar to its heyday only a lot smoother and faster as the mid-course break run is also being removed. This will make for one extreme woody. In recent years the overall bumpy-ness of Ghostrider has been a turn off to many guests. The new track and trains should be wonderful to not only bring back many potential riders but put this ride back up to the top of many coaster enthusiasts 'Best' list.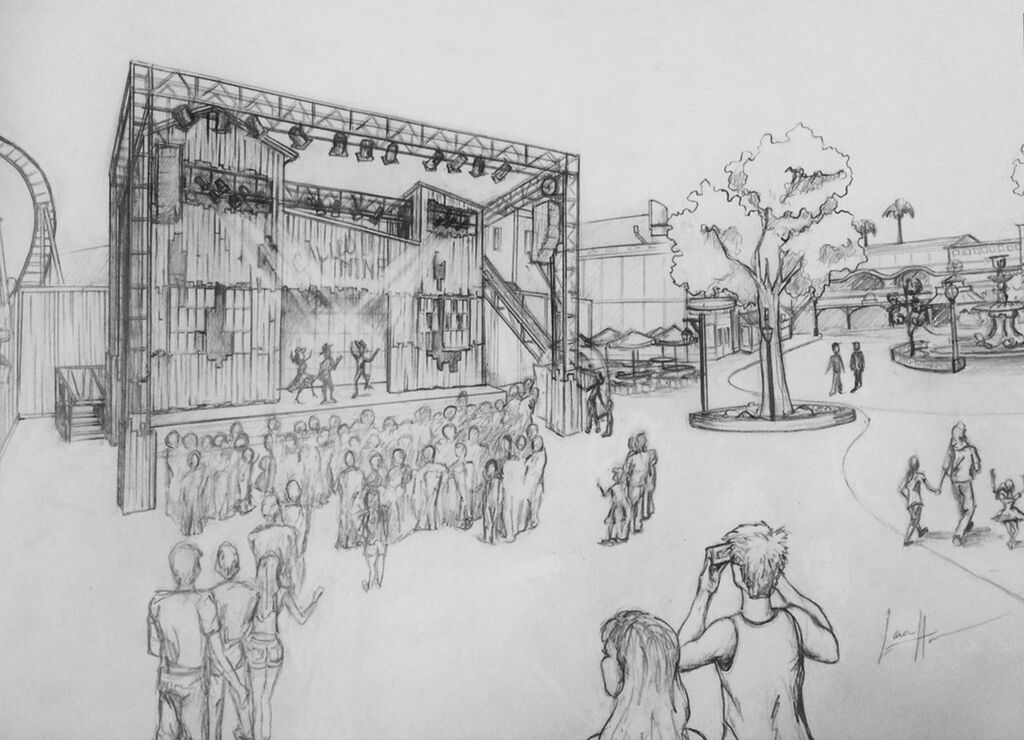 Also announced was the relocation of the Calico Stage. This stage has played home to seasonal entertainment for decades but was often limited by space. Being relocated in the former home of the 'Screamin' Swing' across the train tracks, the new stage will allow for 2-3 times the amount of guest viewing area as before. It will also allow the entertainment department to utilize the latest and greatest in theatrical technology since it's being built completely from the ground up. The new stage will be themed to an old abandoned mine as well as feature an all new show in summer of 2016.  If you've seen The Hanging during Scary Farm or the Holiday Tree Lighting during Merry Farm in recent years space has often been an issue with huge crowds trying to fit in a relatively small area. The new stage a huge and welcome plus to the park and it's seasonal events! A new lush park-like area will replace the old stage and offer additional seating and shade for park-goers.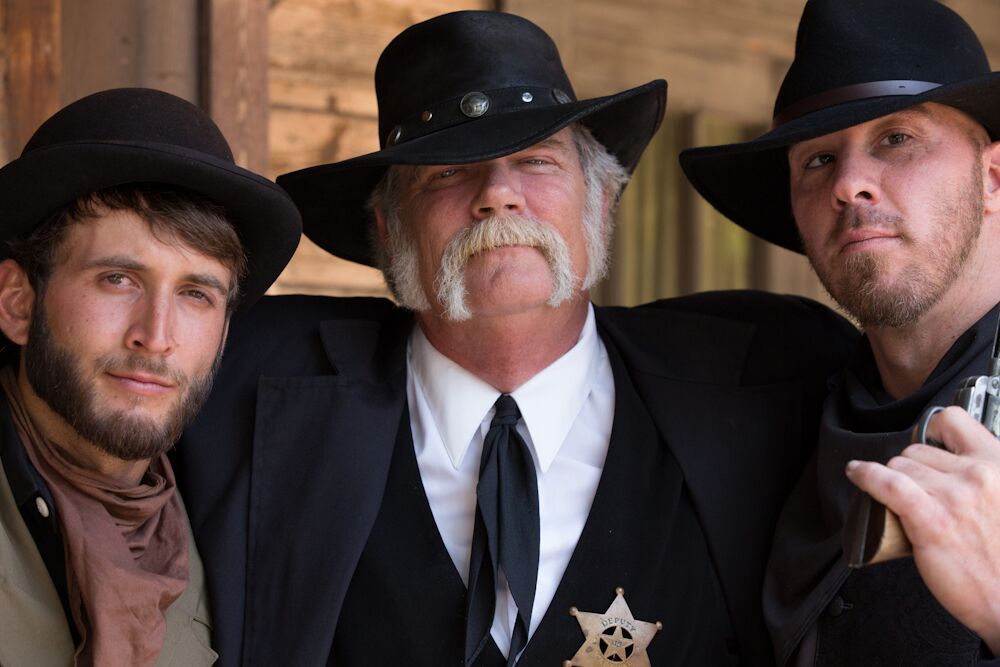 The final new addition to Ghost Town for the big celebration is the addition of 'Ghost Town Alive!', an interactive and immersive storytelling experience bringing to life many of the characters and peek-in scenes found in the park in brand new ways. Ghost Town Alive! will allow guests young and young at heart to live the west through inventive new ways to interact with characters and environments as each day, a different story will unfold throughout all of Ghost Town as guests being active participants and citizens of Calico.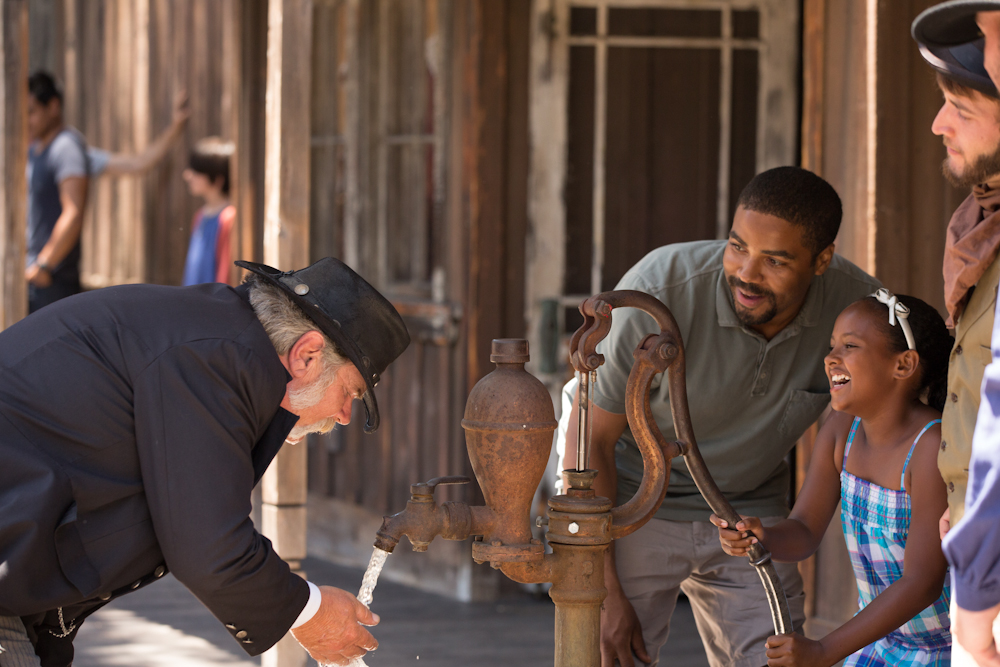 Knott's entertainment has always prided itself in having some of the best talent and entertainment available in the industry. The idea of the familiar characters and immersive setting of Ghost Town being improved and allowing guests to interact and become part of the story only fills me with delight and excitement.
In summer 2016, Ghost Town Alive! will allow guests young and young at heart to live the west through inventive new ways to interact with characters and environments as each day, a different story will unfold throughout all of Ghost Town. From pledging one's allegiance to notorious bandits, to saving the day alongside courageous cowboys, guests play an active role in shaping the events of the day. Every evening, the days story culminates with a town wide celebration of 75 years of Calico.
Walter Knott's love for the Wild West was evident in the attention to detail that he put into the peek-ins peppered throughout town. Next summer, select peek-ins will be transformed into authentic working establishments, and guests will be welcomed to step inside. At the Barber Shop, guests can walk in and meet Calico's trusted barber who's rife with town gossip. In the Sheriff's office, guests can try their luck at a game of cards with the sneaky Sheriff and other Calico townsfolk. Here, guests can also decide whether they join the lawmen to hunt down the bandits or choose the criminal life and end up with their face on a handmade wanted poster.

In the heart of Ghost Town, the Barn will close on April 4, and when it reopens for Ghost Town Alive!, it will have been transformed into a working horse stable where guests can visit with Calico's friendly equestrian team.
Over the past 4 years, Knott's has seen an unprecedented burst in growth and re-development. Starting with the complete overhauls of the Boardwalk, the Timber Mountain Log Ride and the Calico Mine Ride all receiving multi-million dollar restorations. To the recent high tech addition of Voyage to the Iron Reef, the 4D interactive shooting experience. There has been no better time to be a fan of the original Berry Farm as the creative department continues to plus, improve and add new high tech story telling experiences to the iconic classic stories found at Knott's Berry Farm. We simply cannot wait for the 75th Anniversary of Ghost Town!
For more information about Knott's Berry Farm or to purchase tickets, visit the official website by
clicking here
.
Stay tuned for more from Knott's, and be sure to get social with us on Facebook and follow along with us on Twitter @BehindThrills for the latest updates!