The SeaWorld Investor Day presentation is rolling on with some big news. The biggest comes from SeaWorld San Diego, and the huge news that the park will phase out Shamu shows in 2016. Did the activists win? Is this an end of an era at SeaWorld? No, and no. It's part of the new vision for the park, and a huge step forward in the way the park will continue it's California business operations.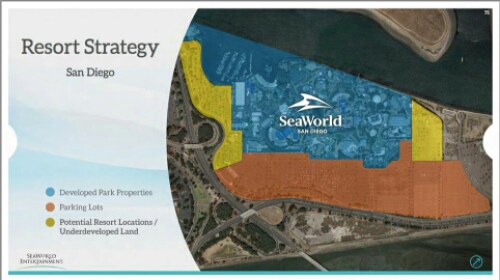 In 2016, SeaWorld San Diego will end their current theatrical Shamu shows. This does not mean that the park will discontinue all shows with the animals, but it does mean that the huge musical and stage performance elements of the show will be gone.
The park is taking a queue from the success of their new dolphin show, and will take the show out of the show. Instead, the show will use education as the catalyst. There will still be entertainment and music, but the emphasis will be more on the animals and their behaviors.
The park is diverting some of the money from the Blue World Project, and will create a more realistic environment using the existing area. Think the old Killer Whale show, and a more dynamic area that gets guests closer to the animals. There doesn't appear to be an expanded tank, but the new area will feature less of a stadium presence.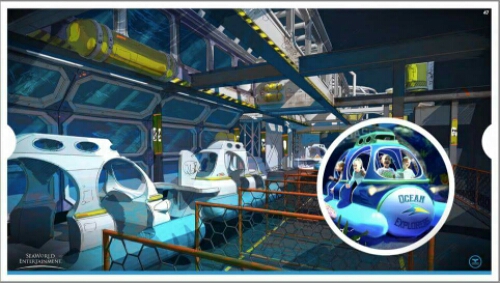 That's not all for the park, as they also look to be adding a huge new dark ride. That ride will take families on an interactive journey that will be themed to Sea Rescue, SeaWorld's huge show about animal rescues. More details will be coming later.
While the changes appear to be negative and in response to the Blackfish effect, it's more of a positive result, and only effects the California park. It's a growing trend in California to do away with animal shows, not on at SeaWorld buy also places like the San Diego Zoo. The shows in other states are still going strong, and will continue to be a huge portion of the line up.
Stay tuned for more from SeaWorld, and be sure to get social with us on Facebook and follow along with us on Twitter @BehindThrills for the latest updates!
For our latest theme park videos please be sure to subscribe to us on YouTube!
For more information about SeaWorld, including tickets, visit the official website by clicking here!