SeaWorld announced last week that they will be announcing a new vision for the company last week. Today is the day, and what a vision it is. The park has announced their strategies, as well as a slew of new attractions for their parks that are unlike anything you've ever seen before.  Everything from new Partnerships with huge companies and properties , to amazing new immersive attractions and even on site attractions. SeaWorld has ambitious new plans, structures and even pricing that they hope will get the huge company back on track.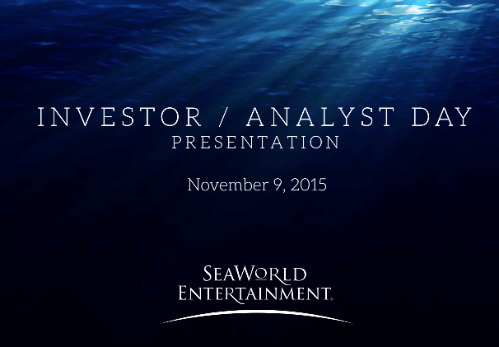 The presentation focused mainly on how the company plans to stabilize the downturn in attendance and increase profits. The strategy involves a variety of factors, the biggest of which includes turning the parks into full fledged resorts.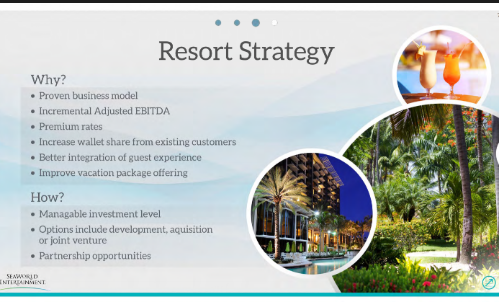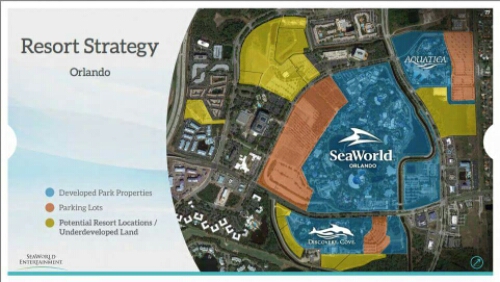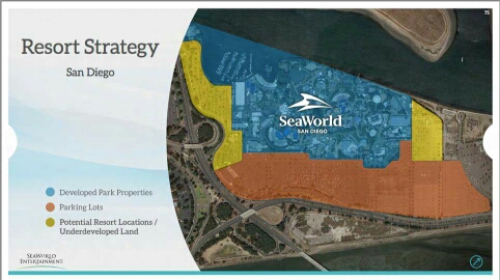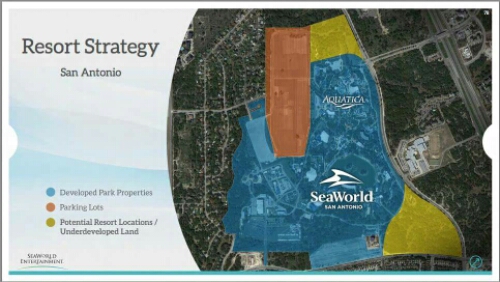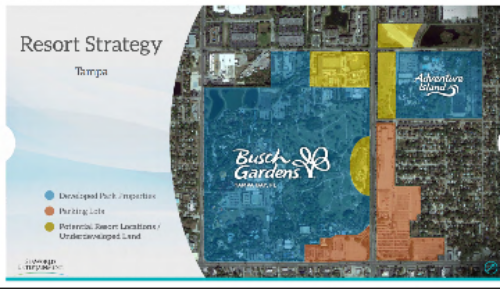 As we said last week, the parks are looking at resorts at their San Antonio park, as well as Orlando, San Diego and Tampa locations. The resorts will be built on site at places like San Antonio, while partnerships with existing hotels will happen in some locations to bring themed hotels to the areas, and in other locations the park will buy out nearby hotels. This marks a huge step forward in the SeaWorld brand, and a huge step forward for many of the parks in the chain that rely on nearby hotels to give guests multi day experiences.
SeaWorld signed an agreement with the Evans hotel group to get a first look at developing hotels.
Orlando will get acquisitions, and partnerships while San Antonio will more than likely get an onsite hotel.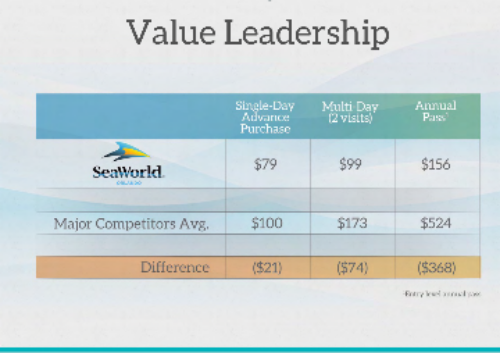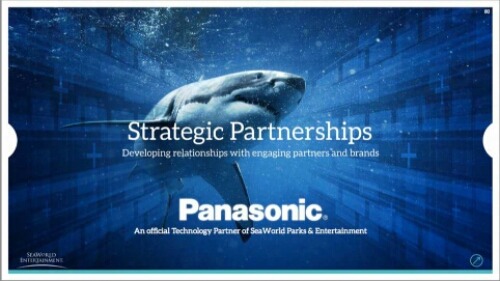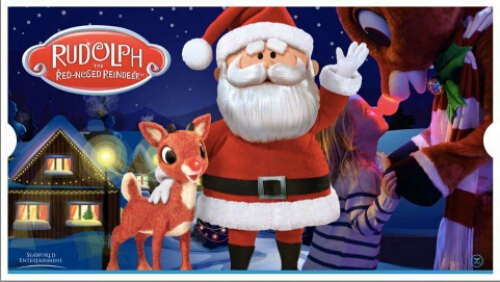 So how else does the chain plan on rebuilding? By giving guests more value. The park will put the emphasis on advance planning, and will save guests a huge amount when they purchase online. They are taking direct aim at parks like Universal and Disney, and will make their one day tickets about 20 dollars cheaper, and keeping their annual passes at an extremely affordable pricepoint.
Other things the parks plan on doing, is your increase extra add insult in the parks, such as more tours and features that guests will actually find a value in. They will also keep those experiences more affordable, all while keeping the focus on the message of the park.
As predicted, the park is also in the process of entering into more partnerships that are both strategically beneficial to both sides. The biggest of which is Panasonic, who will be an official technology sponsor of the parks. The company will help the parks launch new technology based initiatives in the future, such as mobile and interactive attractions.
Another huge partnership will begin in 2016, as Rudolph the Red-nosed Reindeer will come to the parks Christmas Celebrations. Rudolph is a proven brand, and had been used with massive success in other parks, such as Dollywood and Silver Dollar City. It's a solid family based property with a long hstory, and a recognizable name.
Speaking of names, the company will continue with two shows, Sea Rescue and The wildlife Docs, all the way through Summer of 2018.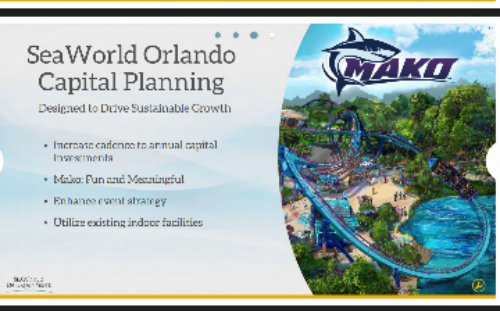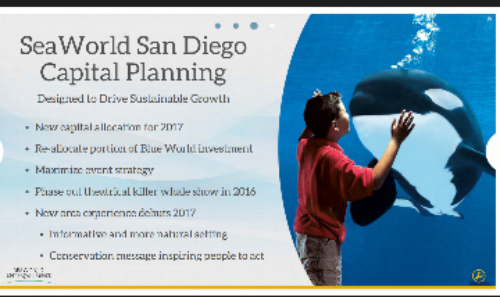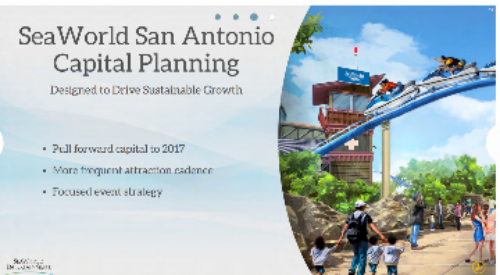 The future of the parks themselves will be huge, as the parks will continue to put the animals front and center, while creating new and exciting experiences. Sea Rescue will be incorporated into new attractions and shows in the parks.
SeaWorld Orlando will launch Mako in 2016, with the massive new Shark Realm as well. Again, bringing the animals front and center.
Past 2016, there will be an effort to bring a new attraction to the park every year. There looks to be a Sea Rescue attraction in the works, which will put families right in the front of the action.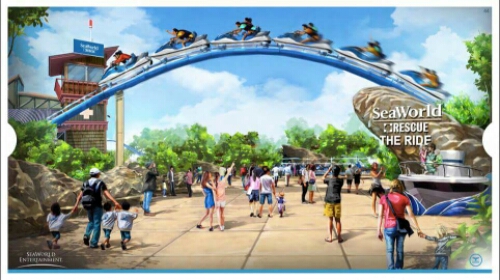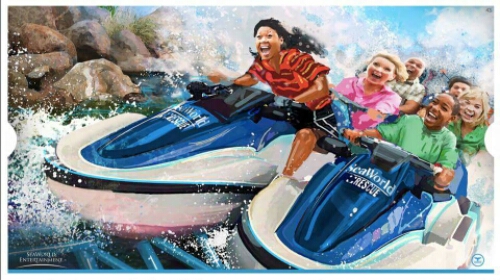 At SeaWorld San Antonio, 2016 starts with Discovery Point, which will include a dolphin underwater viewing area, as well as a chance to swim and interact.
Then in 2017, there will be the huge new roller coaster, which will also be themed to Sea Rescue. The jet ski themed coaster will take guests on a fun new adventure.
From 2017 there will be new attractions in Texas every year, as well as a focus on the new events and shows.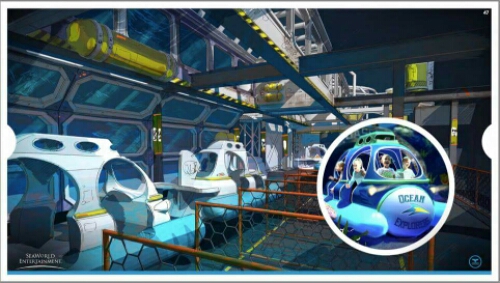 SeaWorld San Diego will take the show out of Shamu, and create a more educational experience with their Killer Whales. The current shows will end in 2016, with the new show debuting in 2017. Also in 2017 there will be an all new Sea Rescue Dark Ride, taking guests on a journey and rescue.
We will be adding more as the conference continues, and will have more thoughts in the coming days.
Stay tuned for more from SeaWorld, and be sure to get social with us on Facebook and follow along with us on Twitter @BehindThrills for the latest updates!
For our latest theme park videos please be sure to subscribe to us on YouTube!
For more information about SeaWorld, including tickets, visit the official website by clicking here!