The theme park community blew up their respective parts of the internet last week when it was leaked that Universal was looking to purchase a huge chunk of land outside of their current property lines. The theme park sites (ourselves included) immediately went into hyper mode with "OMG! UNIVERSAL IS BUILDING A THIRD PARK!". Will it happen? More thank likely yes, Universal and Comcast has done an amazing job of turning all eyes from Disney to them. For the past five years, Universal has experienced growth and profits like never before, while Disney has been seemingly doing nothing. Seemingly. Now, Disney is poised to open two huge lands based on massive licensed properties with Pandora: World of Avatar and the huge Star Wars Lands. Universal finds itself on the verge of losing that edge that it's built up with The Wizarding World of Harry Potter, but a third park could definitely change that once and for all. We've compiled a list of different ways that Universal COULD BE (and most likely will) be planning to evolve in the next few years.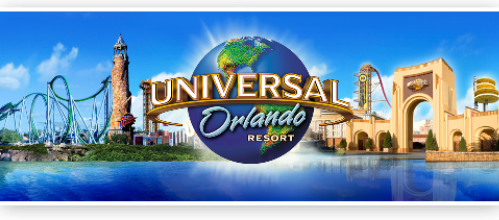 First, let us really stress by saying that any information in this article is not official. As of right now, it's made up, fabricated, and only a rumor. Let us also say (out of the other side of our heads) that rumors come from somewhere. The bottom line, we do not expect any of this to come true unless Universal officially announces it.
So a huge chunk of new land does point to a brand new theme park. Many are saying that Universal hopes to have it open by 2020, but that is a very ambitious plan. The resort will have to buy the land, put in groundwork for new rides, including building new sewage, electric and everything else that goes into it. They will also have to find a new place for people to park, develop the surrounding roads, and work out something with the residents that already live near by. Can it be done? It's Universal, they've built a brand new ride in less than a year…they can build a new theme park in less than four, but it's going to be very challenging. They CAN do it, but will they?
The new land is upwards of 400 acres, that's a good chunk of space for one new park. We can also probably expect a new hotel, new restaurants and a whole slurry of new offerings coming to the land. Multiple construction projects happening at once. Again, they will have to get approvals, and work out deals with new neighbors…a lot of red tape for it to happen quickly.
So, let's say all this is cleared, and they break ground to build a new park. What will it be? Everyone KNOWS that it's going to be a video game park…right? I mean, they do have the license for Nintendo and all…right? Not so fast there sparky.
Let's look at the current line up of theme parks, and compare them to Disney-even if it's just for arguments sake.
Universal
Islands of Adventure-Aimed at families of all ages, but has a lot of big rides for teens and adults. Edgier atmosphere, with big height restrictions for many rides.
Universal Studios Florida-A constantly changing medley of rides, attractions and shows themed around movies. Aimed at older audiences, but enough for the whole family to stay busy. Lots of different events, more adult and party atmosphere, especially at events. Not all rides have big height restrictions, but most do
Disney
Magic Kingdom-Family park, with a little bit of something for everyone. Lots of timeless attractions, roller coasters have low height requirements. Family friendly atmosphere, events are very family friendly, borders on too family friendly for all ages.
Epcot-More adult themed, with educational attractions, though it's starting to shift. Lots of museum type attractions with World Showcase. Events are family friendly, but more geared toward adults
Disney's Hollywood Studios-A work in progress. More along the lines of thrills, with two of the major attractions. Events are family friendly, with a mix of both family and adult atmospheres
Animal Kingdom-Another park that is about to change drastically. A mix of family friendly, but more attractions with height requirements. Animal attractions that make it geared more towards kids
What Universal is missing is a theme park along the lines of Magic Kingdom. A park that is timeless with attractions that will not change (much) and that will be a place for families to celebrate with future, and past, generations. That is the key demographic of Walt Disney World's Magic Kingdom, and sources tell us that is the key demographic that Universal is going to aim for. Families with children of all ages, but with enough rides, shows and attractions that everyone can experience. It will be a new park filled with all new rides and attractions, many original, but building on the current line up of family entertainment that Universal now offers, and will be offering in the future.
Instead of one specific genre like video games, the park will feature several different genres. Nintendo Land will be one of about four new lands which will include less coasters, a few less screens, and will rely more on interactive storytelling to get you into not only the ride, but also the land itself. Yes, more shops, more interactive elements, and lots of great opportunities to get lost in the elements. Other rumored lands include a whole world of Minions (with another Despicable Me movie, and second Minion movie coming, it should be easy), Universal's version of Tomorrowland (think like Sci-Fi City), and another centralized land that will take the theme of the entire park and begin the story. New properties include Secret Life of Pets, which is already rumored to be an attraction in Hollywood, and The Grinch-which is getting new life as an animated film very soon. In fact, we would not be surprised to see some of the old concepts from Islands of Adventure come to life…with the exception of Comic Book Heroes. Remember, the park will be aimed at the entire family and BIG coasters and thrill rides will be left out. Again, the park allegedly will not have one genre, but several genres attached to a centralized theme-much like Islands of Adventure and Magic Kingdom.
Then there's the connection to the other two parks. How will Universal connect everyone? There's the huge bus system, but allegedly Universal is working on something completely different. Could we see a monorail, or even a cable car stretching through Orlando? When we think Cable Cars, we think open air, skyride type of cars. These would be more along the lines of the cars that are used on the side of mountains, but designed to withstand the wind and rains of Florida's summer storms.
Then there's the parades and nighttime closing entertainment. While Universal does have a small parade, and does a great nighttime show, they really lose that fight to Disney. Universal could be looking to round out their park with tons of great new street shows, and a huge parade similar to what happens in Japan. The new park will be designed with those new shows in mind, and will have wide open streets. Whether or not the park relies on fireworks will have to be seen, simply because of the proximity of other businesses and residential areas.
The new area could also feature a hotel or two, especially with Universal going on record of saying they want 10,000 rooms for the resort. The resort is currently building a fifth hotel, and will have a massive addition to Cabana Bay Beach Resort, which will put them about half way there.
Universal is looking to change how it does business in a massive way. While it may not be able to knock Disney off of the thrown, it certainly is looking to bring a few more people through the gates, and perhaps take a few more days from Disney than they already do. Disney also has a great way of keeping people onsite with not only the theme parks, but shopping, a wide array of dining (which is only getting bigger with Disney Springs) and many different entertainment options to choose from. Universal does great with the theme parks, is getting better with the hotel situation, but isn't quite there when it comes to the shopping and dining. While CityWalk has added about nine new venues in the past two years, with more on the way, it's still not quite at the Disney level. To help compensate with that, it's possible that the land that Wet n Wild sits on now will become a massive new dining, recreation and shopping district, complete with a new hotel. Rumors suggest that when the waterpark closes in 2016, it will be quickly transitioned into this second CityWalk type area, which could feature more themed clubs, in an upper area, and shopping in a lower area. More entertainment options besides clubs are also rumored to be part of the new expansion as well.
Again, Universal has not bought the land, and may choose not to, but the park's aggressive expansion in the past few years, along with the future plans that we know about make it more likely than not that the resort will expand in massive leaps and bounds. IF the land is bought, it may just simply be used for something else….but what would you do with around 400 acres if you were a big theme park company?
Stay tuned for more from Universal Orlando, and be sure to get social with us on Facebook and follow along with us on Twitter @BehindThrills for the latest updates!
For our latest theme park videos please be sure to subscribe to us on YouTube!
For more information about Universal Orlando, including tickets, visit the official website by clicking here!