Over the past few months, the battle for Skyplex Orlando and the world's tallest roller coaster has gotten, well…nasty. The battle started when Universal Orlando, along with several other residents and business owners, vocalized their displeasure for the project in an Orange County Planning and Zoning Commission meeting, where it was voted down 4-3 against recommending the Skyplex parcel for rezoning. The board, which acts in advisory for the County Commissioners recommended against the approval. A public hearing for the project was held today, as commissioners held the fate of the huge project in their hands.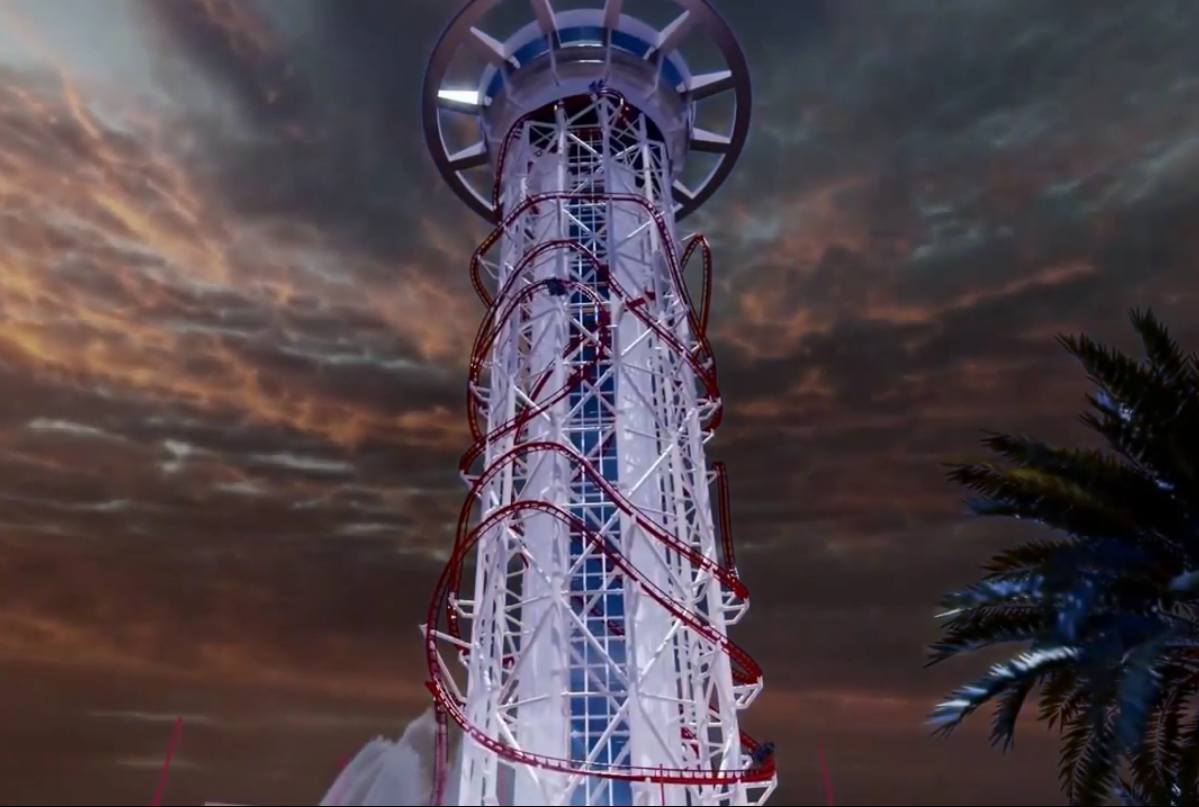 The huge Skyplex Entertainment Complex was unanimously approved in the County Commissioners rezoning hearing. That means that the area that Skyplex sits on, has been approved for for construction. The project will cost builders, The Wallack Group about $500 million dollars.
The hearing drew huge crowds, and about 50 people voiced their opinions either for or against the project. The commission said that they were overwhelmed by the outpouring of support for the project. That support was spearheaded by our friends at Pixels in the Parks, as they helped the Wallack Group spread the support and urged not only Orlando residents, but also would-be Orlando visitors.
"With the help of Orange County residents and thrill park enthusiasts from around the world SKYPLEX Orlando was passed in a unanimous decision by the Board of County Commissioners." said Bob Waddington from Pixels in the Park "Let's build this thing."
The project will bring the world's tallest roller coaster, but also the tallest drop tower, free fall, a surf park, hotel, and much more. While all this is planned, Joshua Wallack says the first order of business is to build the Skyscraper. The coaster will be built by Intamin, and will be about 570 feet, with a vertical launch. It will take riders straight up before twisting and turning them in various directions. The coaster will smash the current record of 456 feet tall, held by Kingda Ka at Six Flags Great Adventure. Skyscraper is set to launch in 2018, and construction could start as soon as next month.
Congratulations to the Wallack team!

Stay tuned for more from Skyplex, and be sure to get social with us on Facebook and follow along with us on Twitter @BehindThrills for the latest updates!
For our latest theme park videos please be sure to subscribe to us on YouTube!