Universal Studios Japan is a great, eclectic mash up of very unique properties, and ideas, sprinkled with classic Universal attractions. It's also expanding in a big way, as the park gets more and more popular, thanks in large part to The Wizarding World of Harry Potter. The park is celebrating Christmas, which is about as cool as it sounds, all while prepping for their huge new coaster-Flying Dinosaur. We dive in a little bit more with our very first trip report from YouTuber YUKENDOIT, who takes us on a fun journey through Universal Studios Japan.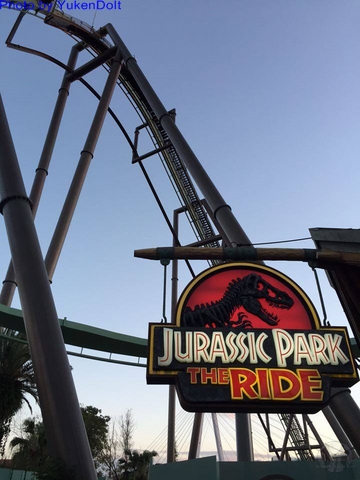 From YukenDoIt:
Universal Studios Japan or USJ as the locals refer to it is quite an interesting theme park. It's very similar to Universal Studios Florida combing the best attractions from the early and mid 90's. Right now, USJ is also the only place you can ride two classic universal attractions Back to the Future and Jaws, only in Japanese. So brush up on your "nihonoga" before you go. And USJ might be in for change in the future, recently Comcast the same company that owns Universal Studios Florida and Universal Studios Hollywood became the majority shareholder of the park. The former owner was Goldman Sachs for anyone that had a bet who owned a Universal Park in Japan. Comcast is constantly trying to upgrade and add new attractions in their parks in the states. So it stands to reason that the near dated USJ might be upgraded to bring more business into the Osaka based park.
That couldn't be more relevant than in their latest addition-The Flying Dinosaur. The new coaster is a B&M flying coaster, and will be themed to Jurassic Park. The franchise has seen a huge boost because of the mega success of Jurassic World.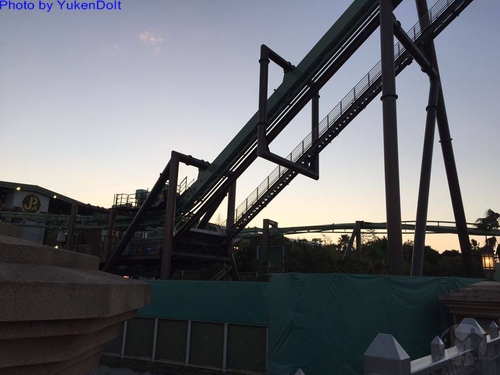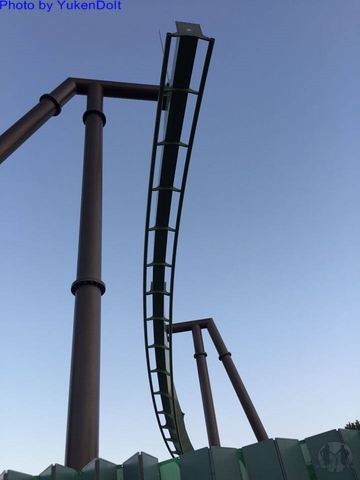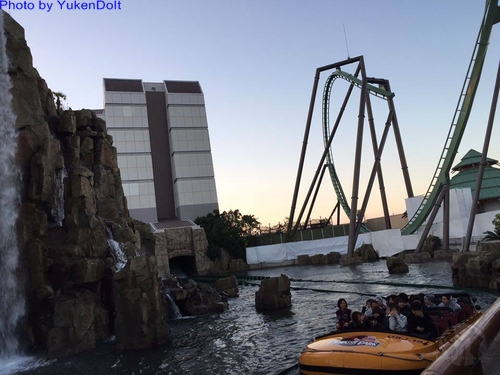 The coaster is set to open in 2016, and will be the largest, longest, tallest…well for a flying coaster, it's going to break a bunch of records. There's no word on just how themed it's going to be, and we can only hope for a few animatronics somewhere along the line.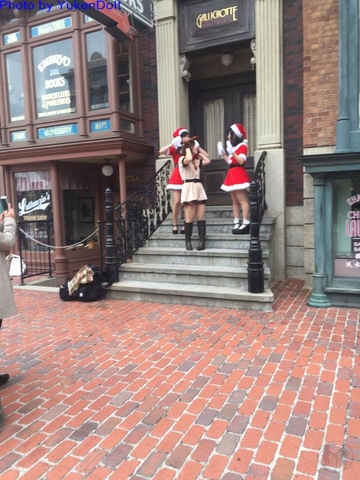 But enough about the park lets talk about new things that are going on right now they are having their Christmas program-Universal Wonder Christmas, which features a firework/projection mapping/drone/stage show called "Voice of an Angel". The show is wildly popular, and is one of the biggest draws for Christmas in the park, with people lining up two and three hours early to get a spot in the street close to the show.
The park is decorated up for Christmas, complete with one of the largest Christmas trees in Asia. There are holiday decorations dotted throughout the park, including on Bruce, and they are even selling a Minion Santa popcorn holder that is pretty adorable. Christmas isn't as big in Japan as it is in the states, but they are definitely catching up with icons like Santa Claus, and even some of the pageantry of the season that we absolutely love.
Universal Wonder Christmas features not only a very highly acclaimed show, but a Christmas tree that is deemed by Guinness as the World's Most Illuminated tree. The tree actually has a show that revolves around it, and features drones, fireworks, projection mapping and flying angels. There is also a daytime parade featuring Santa, and Minions called Santa's Toy March.
Video-Let's take a walk through Universal Japan with YukenDoIt
Tons of cool little differences from Universal Japan and the parks we know in the states, and honestly, it fits the area. It's really an amazing experience.
Slideshow-Check out even more pictures from Universal Studios Japan



Click here if you can't view the slideshow
Stay tuned for more from Universal Japan, and be sure to get social with us on Facebook and follow along with us on Twitter @BehindThrills for the latest updates!
For our latest theme park videos please be sure to subscribe to us on YouTube!
For more information about Universal Japan, including tickets, visit the official website by clicking here!