2016 is rolling off to a big start at theme parks across the country, with most parks bringing their biggest line ups to date. Universal Orlando is kicking off what will be one of their biggest years yet with a huge line up of events, new attractions and openings in just a few weeks with A Celebration of Harry Potter. We're going to countdown the biggest events happening this year all across the resort, and give you tips on the biggest "can't miss" of 2016.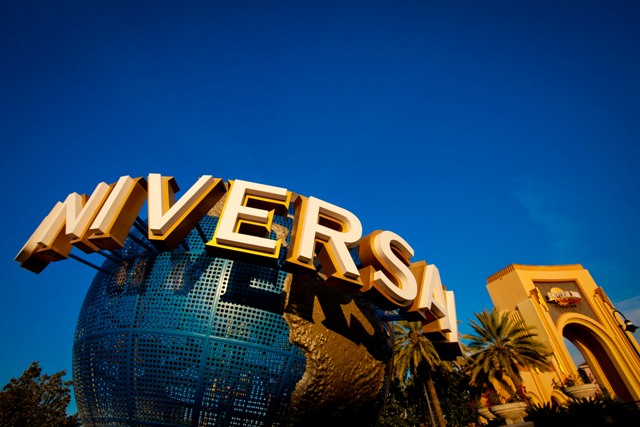 The park is going to have one of the biggest years in history, as Universal Orlando continues to grow in crazy directions in the quest to be a powerhouse vacation destination. We've rounded up 16 things that Universal Orlando is doing in 2016 for their guests, and this isn't even counting the special surprises the park has up their sleeves. From annual events, to big new attractions and happenings, we'll run down the things you can't miss this year!
Harry Potter Weekend (January 29-30th): For the third year in a row, Universal Orlando is bringing the cast of Harry Potter to the park, along with graphic designers, artists and just about everyone you can think of for a Celebration of Harry Potter. There will be special wand dueling demonstrations, cast Q&A's and probably a few surprises here and there. This year's guests include Evanna Lynch, and Rupert Grint among others. More details
Mardi Gras (February 6th-April 16th): The biggest party this side of the Mississippi kicks off in February, and rocks on specific nights until April as Mardi Gras steps off with more bands, beads and food than you can handle. This year includes an eclectic mix of music legends, and today's biggest stars. Concerts are included with theme park admission, and so are handfuls of beads! More details!
Rock the Universe (September): Rock the Universe is the biggest collection of Christian Rock and fellowship. It goes down every September and brings everyone together to celebrate and get together. More details.
Halloween Horror Nights 26 (September 16th-October 31st): After bringing back the mayhem for the 25th anniversary, what will Universal Orlando have in store for the 26th installment of Halloween Horror Nights? We have a few ideas, but we'll have to wait for sure to see just what happens. The madness always spreads, and it's never too soon to panic! More details
Holidays (December and January): The fun comes full circle in December, as the holidays get into full swing with The Grinch and the Macy's Holiday Parade. You can see a faithful, musical adaption of the Dr. Seuss Classic tale-How the Grinch Stole Christmas. If you want something a little bigger, then you can't get any bigger than the Macy's Holiday Parade-Happening every day! The parade brings in balloons directly from New York and navigates them through the streets of Universal Orlando before Santa steps out in a big way!
Eve: Universal's end of the year party brings you out like never before, as you dance, and party the year away and welcome the new year with a bang!
Velvet Sessions at Hard Rock Hotel: Every month, the Hard Rock Hotel brings you a little slice of Rock as they bring in some legendary bands to their lounge, for the world's coolest cocktail party. The line up changes every month, as the hotel gets you up close and intimate with some of the biggest performers. More details!
Jake's Beer Dinner at Royal Pacific Hotel: This is one of the coolest events that happens just about every month. Jake's Beer Dinner happens at the Royal Pacific Hotel, and pairs some of the best beer selections with some of the tastiest food. More details
Jake's Beer Festival at Royal Pacific Hotel: What can we say, we love beer! Jake's Beer Festival brings more beer and more food than you can possibly handle. It only happens twice a year, usually in mid summer and in October. It's always a blast, and always a good idea to stay onsite afterwards!
Harbor Nights at Portifino Bay Hotel: This awesome affair brings guests a little taste of "La Dolce Vita" as the Portofino Bay Hotel rolls out food, music and one of the most alluring atmospheres in the resort! More details!
Hello Kitty Store: Now we get into the fun stuff! Universal Orlando announced that they would be bringing the legendary, and extremely cute Hello Kitty! to the resort last year. The new store will open sometime soon at Universal Studios Florida. The new shop will not only feature exclusive Hello Kitty merchandise, but also the chance to design your version of her signature bow. You'll also be able to meet Hello Kitty and all of her friends in a very special, in store photo-op!
The Incredible Hulk-Reborn: Every time we post a picture of The Incredible Hulk coaster in it's current state, we're asked "What's going in it's place?". The answer? The Hulk! In a move that you could only expect from the Hulk, the coaster was torn down, and is being re-built from the footers up. New track, new supports, new queue experience, new coaster cars, new launch system…NEW EVERYTHING! If it seems like the park is getting a brand new coaster, it's simply because…IT IS! The coaster will roar to life sometime this summer, which we are expecting to tie in to a few other big happenings at the resort.
Replacement for NBA City: Late last year, the park closed the NBA themed dining spot. Construction has been swift and furious…but we have no idea what will be going there! We expect to hear more about the new dining venue very soon. Rumors are rampant, so it will be very interesting to see which one is right!
Sapphire Falls Resort: Just two years after the opening of the last new hotel, Universal is doing it again with a much more grand project. The Sapphire Falls Resort will add to the elegance of the Loews onsite hotels, and will feature themeing of a tropical mountain area. Waterfalls, crystal clear rivers and several onsite restaurants will give guests the chance to escape from the hustle of the tourist capital, and just relax. The hotel is accepting reservations for the 14th of July, which will make for a great new addition to the huge resort.
Skull Island-Reign of Kong: The King is back! After the park removed the original Kongfrontation to make room for the Mummy, old banana breath is back. There's a new location, a new setting, and even a new look to the King of the theme parks, but it's still Kong. The new ride will combine a jeep expedition, with screens and hopefully some cool animatronics. The ride will be similar to Kong 360 at Universal Studios Hollywood, but will be a much more immersive environment.
Closing of Wet N Wild: Okay, so it's not exactly happy, but it does mean that something bigger is on the horizon. The grand daddy of all waterparks is closing to make way for something big. The park will close it's gates on December 31st of this year, and will be gone forever. In it's place, however, will be the all new Volcano Bay Waterpark which will open in 2017!
There's so much happening at Universal Orlando for 2016, and we're sure there are many other surprises around the corner! What are you looking forward to most at Universal Orlando this year?
Stay tuned for more from Universal Orlando, and be sure to get social with us on Facebook and follow along with us on Twitter @BehindThrills for the latest updates!
For our latest theme park videos please be sure to subscribe to us on YouTube!
For more information about Universal Orlando, including tickets, visit the official website by clicking here!