Knott's Berry Farm is expected to have a huge 2016 as the park's first and most famous land 'Ghost Town' celebrates its 75th Anniversary. However, the excitement is not limited to the park itself. Today Knott's announced that the first-ever Starbucks Store will open in the MarketPlace replacing the current home of a Dryer's Ice Cream location.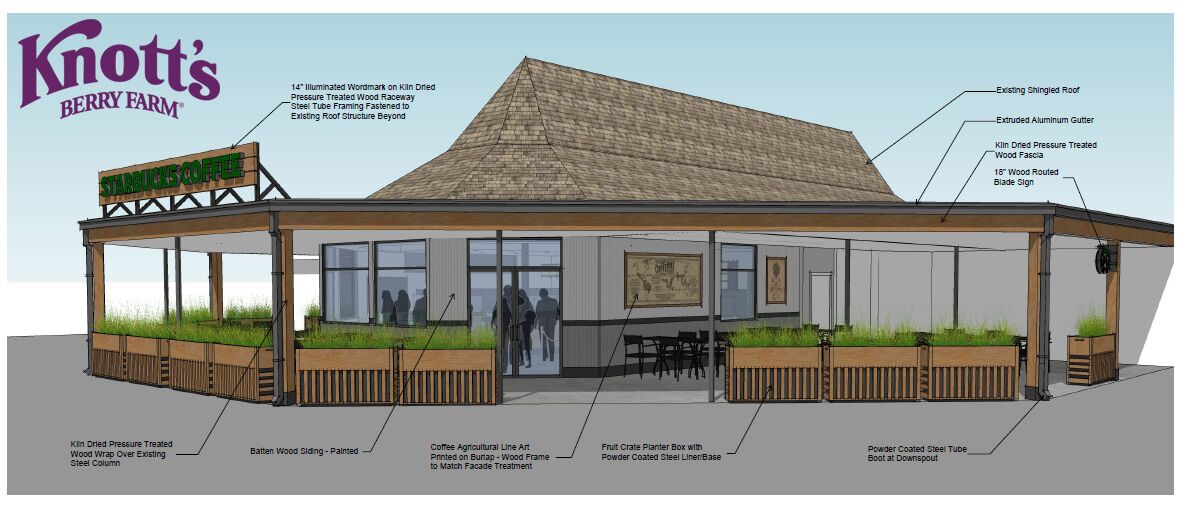 The 935 square foot Starbucks store will open in March 2016 in the California MarketPlace, just outside the Park's main entrance, and will offer Starbuck's world class coffee drinks and entrees. Knott's follows Cedar Point, King's Island and Canada's Wonderland as the fourth Cedar Fair Park to open a Starbucks location at its theme park. As a themed entertainment destination, Knott's has partnered with Starbucks to design a welcoming gathering place that evokes themes of the Knott family's original roadside stand with the familiar, contemporary aesthetic of Starbucks stores. "At a theme park rooted in rich culinary traditions, Starbucks brings a level of quality and service to Knott's Berry Farm that our guests have come to expect," said Russ Knibbs, vice president of Food and Beverage Service at Knott's Berry Farm.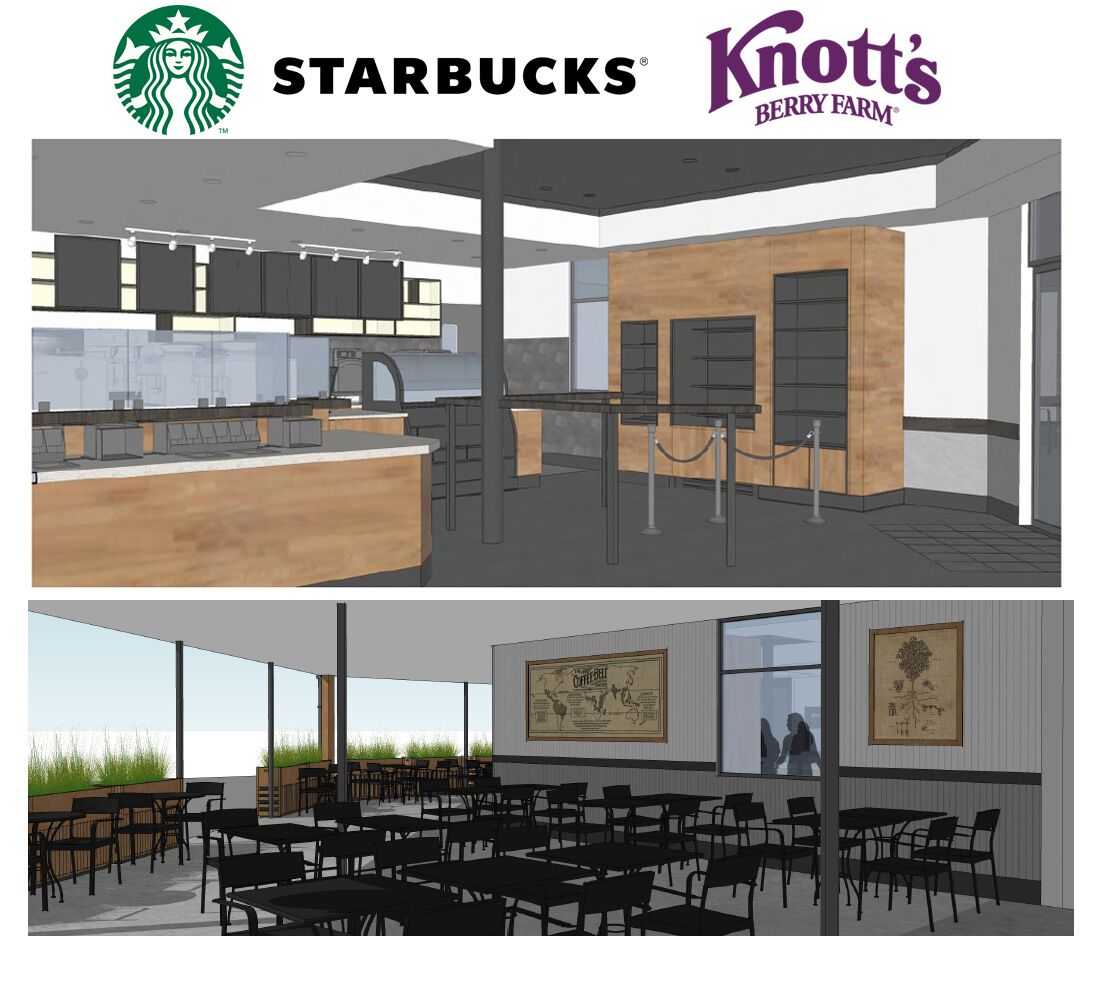 "The partnership with Starbucks will help us continue to bring great refreshments and dining, while delivering the very best experiences to our guests."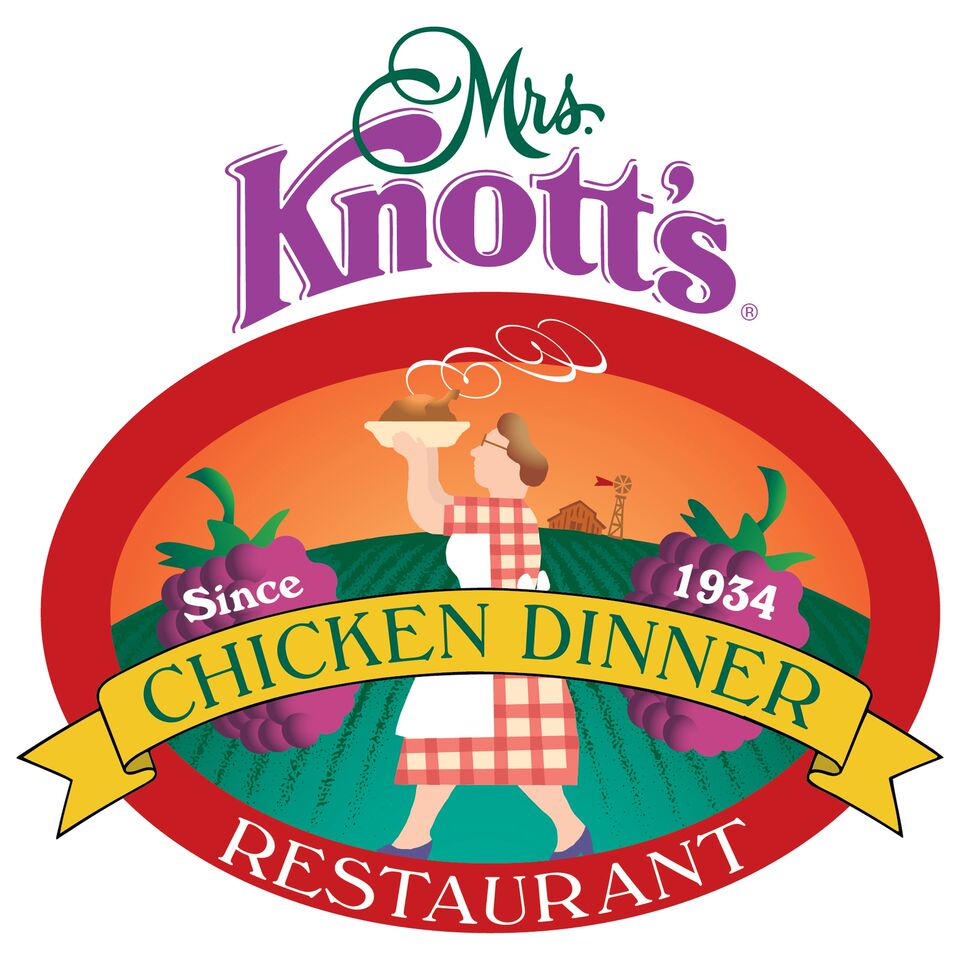 Just south of the new Starbucks construction site is the ongoing restoration project of Mrs. Knott's Chicken Dinner Restaurant. The restaurant and the quick service option Chicken-To-Go closed on Monday, January 4 as construction continues in preparation for a spring 2016 reopening. To ensure Mrs. Knott's famous fried chicken is still available during construction, a temporary Chicken-To-Go counter service dining location opened today in the retail space where Cable Car Kitchen restaurant formerly operated. Even while the restaurant's main kitchen is being renovated, the famous fried chicken with all the fixings will continue to be prepared using Mrs. Knott's legendary recipe at Chicken-To-Go.
For more information about Knott's Berry Farm or to purchase tickets, visit the official website by clicking here.
Stay tuned for more from Knott's, and be sure to get social with us on Facebook and follow along with us on Twitter @BehindThrills for the latest updates!