One of the things we at BTT are greatly looking forward to opening this year is the grand opening of Great Wolf Lodge Southern California. The newest resort promises to be a stand alone vacation destination in Garden Grove, CA – just a few minutes from the Disneyland Resort. Currently slated to open on February 19, the property is absolutely buzzing with construction as workers race to add the finishing touches.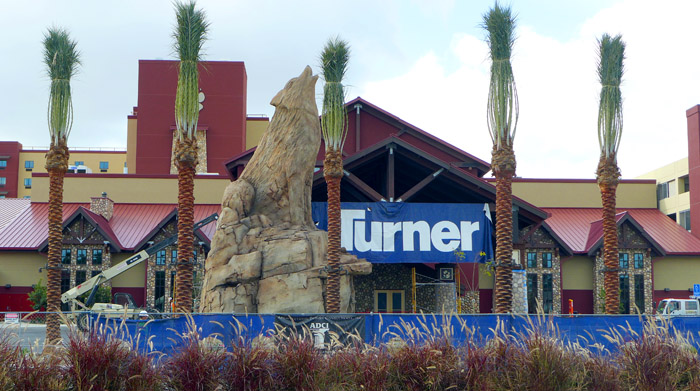 The giant rock-work howling wolf is completed greeting drivers down Harbor Blvd. It serves as both a wonderful photo op as well as a great visual for those driving. Reminds me of the old giant Disneyland sign that used to adorn Harbor Blvd. It's an awesome sight to see. Here's a closer look from across the street.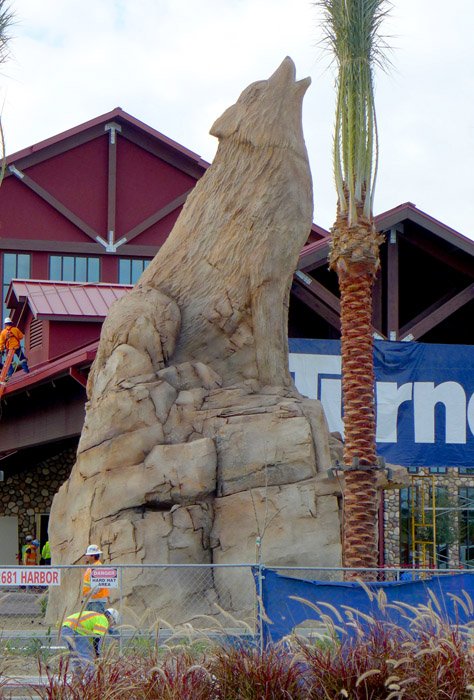 The huge new parking structure to the right of the main lobby also appears to be completed.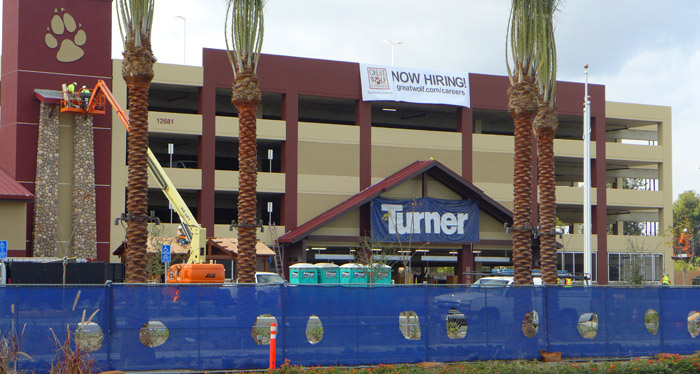 On the backside of the property, the exterior of the main tower that holds most of the 600+ rooms also appears to be completed and ready for guests.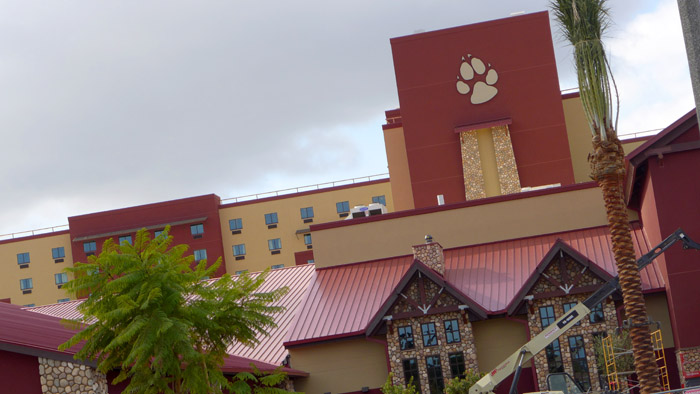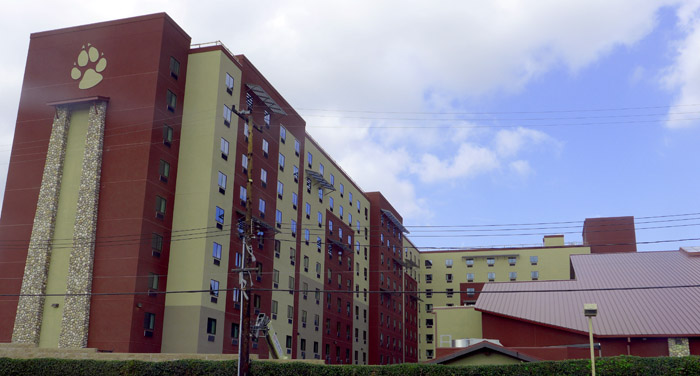 The most eye catching feature (and the thing most folks are looking forward to most) is the 110,000+ square foot indoor water park. What will promise to be the largest indoor water park in Great Wolf's array and one of the biggest in the world.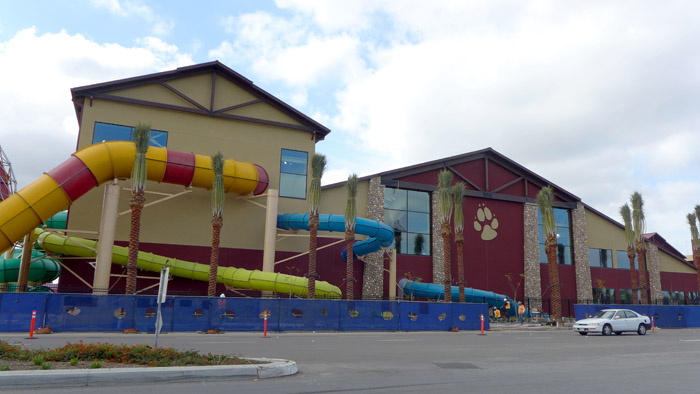 The Howlin' Tornado is the most prominent attraction of the new waterpark facility.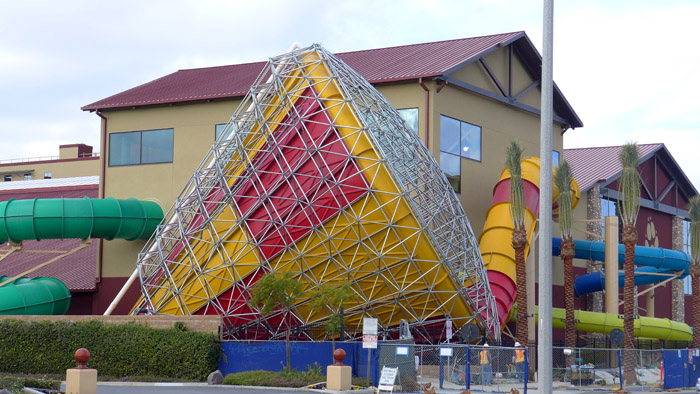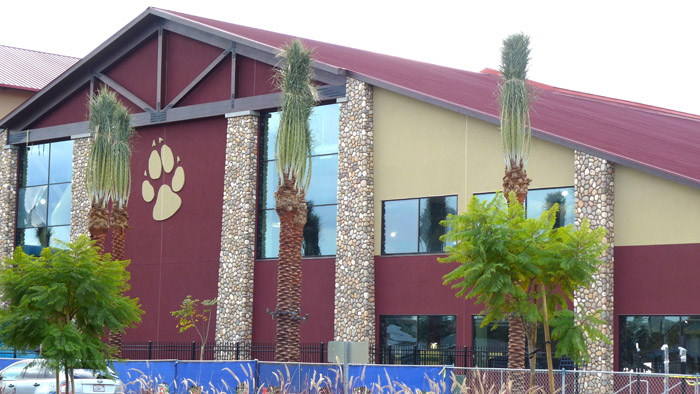 And of course an overview of the property.

Great Wolf Lodge looks like it's going to be a wonderful stay for folks looking for a family resort! That does it for this quick look at the ongoing construction of the resort.
For more information about Great Wolf Lodge as well as information on booking your stay, be sure to visit the official site here.
Stay tuned for more from Great Wolf Resorts, and be sure to get social with us on Facebook and follow along with us on Twitter @BehindThrills for the latest updates!
For our latest theme park videos please be sure to subscribe to us on YouTube!