This year's Celebration of Harry Potter is long gone. Yes, we're sad too. Still, we have so much to share! Universal Orlando packed so much into one tiny weekend, that it's the ultimate getaway for any Harry Potter fan. There have been so many great things, that of course, we're 99% certain it will be back in 2017. So, now's the time to start planning! We've compiled some of our favorite moments from this year's event to help you relive the magic!
Universal doesn't do fireworks very often. Sure they have some fireworks in their Cinematic Spectacular show, but it's not a full fireworks show. This year, Universal surprised the hell out of everyone when they concluded their opening night festivities with a huge fireworks show, set to Harry Potter music, right over Hollywood Rip Ride Rockit!
Video-Harry Potter Fireworks at Universal Orlando!
It's not something that the park did nightly, but it was definitely something that they should consider for the Celebration of Harry Potter. The opening night was also full of great announcements, and tons of cool new information.
The Harry Potter Exhibition, which has traveled all over the globe, is making it's next stop this summer in Brussels. If that's not enough, a user from Pottermore will be selected to be the on camera correspondent for the premiere!
Speaking of Pottermore, the site announced that JK herself would be revealing more Wizarding Schools around the World! This included four new schools in Africa, Brazil, Japan and the United States. There will be much more, but you have to visit Pottermore to find out!
We also got a behind the scenes look at the Eighth Harry Potter Story-Harry Potter and the Cursed Child. It will be an all new play performed in two parts, beginning this summer in London's West End. A published version of the play is allegedly making it's way to bookstores soon, but we want to read it as a novelization personally!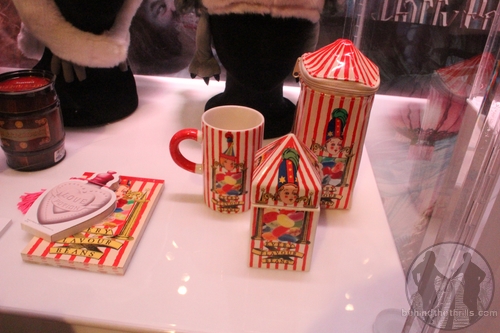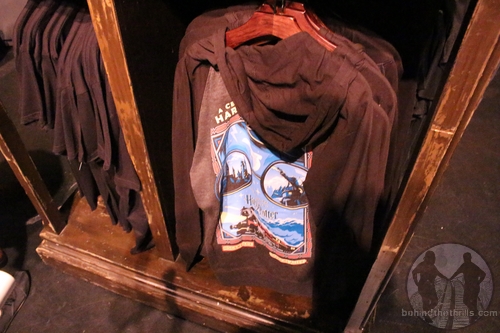 The Harry Potter Expo was bigger than ever, and featured some huge items from all corners of the Harry Potter fandom and Universe. One of our favorites was the huge Hogwarts Castle made out of Lego that was so big, it extended it's case! Plus, did you know that there's items in The Wizarding World in Japan that aren't here in the US? So JEALOUS!
Video-Walk Around the Harry Potter Expo
Finally, one of our favorite parts was the cosplay. There were so many great costumes this year. There were interesting new takes on Harry and Ron, with everyone getting in on the fun. There were also a lot of Malfoy's running around. There were even some Patronus…yeah, you kind of have to see it to believe it.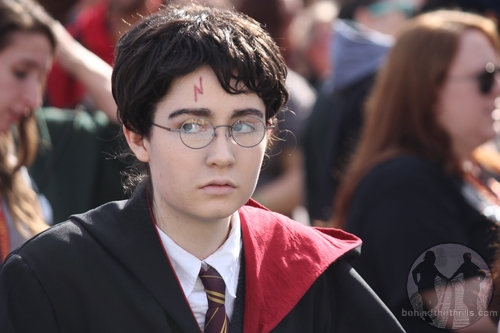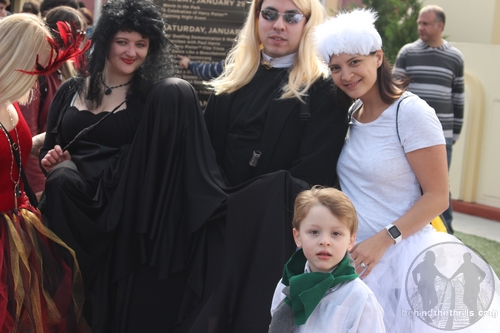 This year's Celebration of Harry Potter was busier and bigger than ever before. The park tried it's best to keep fans happy, and even spread out the panels and collection of items throughout both parks, making sure that there was plenty to do in each park. However, it looks like the event is outgrowing the weekend. We've been saying it every year, but this year we hope that the Celebration returns in 2017 with more weekends. However, Universal is kind of stuck in a precarious position. While multiple weekends will definitely make it easier on the guests, that means that they have to stretch the time of the Celebration attractions even more. It's one thing for someone like Mina Lima to come out for a weekend, but to have them come to the park for two or three weekends? That's got to be expensive! Then you have things such as the talent. It's going to be really difficult to get the talent to commit to more than one weekend. Of course, you can switch the talent around each weekend, but each time there will be some that more guests will want to see. So, it's a tough situation, but it's a good situation to be in.
While this year's Celebration of Harry Potter has ended, the event will most likely be back in 2017 with even more guests, and Harry Potter fun. PLUS, Harry Potter lives on year round at Universal Orlando as guests can experience Diagon Alley and Hogsmeade, and follow the path of Harry Potter in a working Wizarding World!
Slideshow-Check out even more pictures from a Celebration of Harry Potter!

Click here if you can't view the slideshow
Stay tuned for more from Universal Orlando, and be sure to get social with us on Facebook and follow along with us on Twitter @BehindThrills for the latest updates!
For our latest theme park videos please be sure to subscribe to us on YouTube!
For more information about Universal Orlando, including tickets, visit the official website by clicking here!