Welcome to your new addiction. If you are familiar with Disney Tsum Tsum, then you already know what I'm talking about. If you're not, get ready for one of the most addicting phone games you've ever seen. Now, there's an all new version of the game featuring Marvel characters, and it's more fun than you can imagine.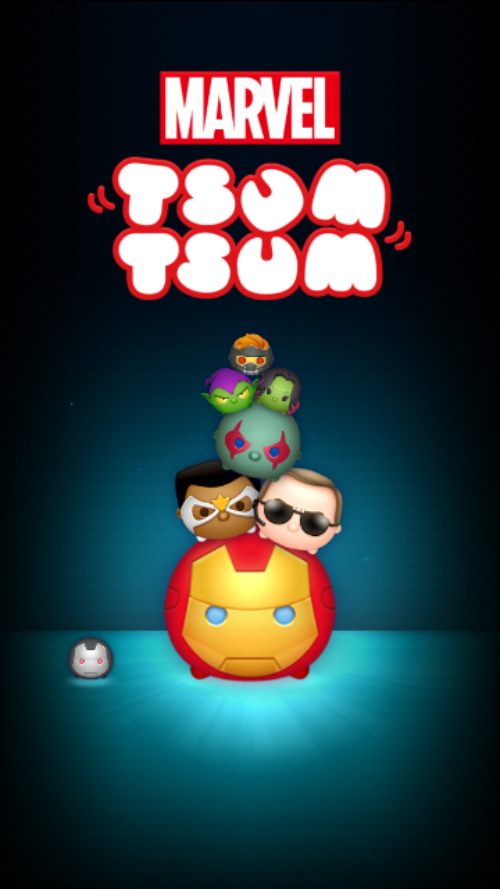 Disney Tsum Tsum is a series of small toys that originated in Japan. The toys became so popular that they've migrated to the states. They've also come out with a highly addicting mobile game. The premise is simple, you collect Disney characters to play with. Then you are given 60 seconds to connect as many of the characters together as possible.
The game gives you the chance to earn coins, play with friends and complete different tasks.
There are two different versions, the International version which is what most people in the United States plays, or the original Japanese version. Naturally, the Japanese version is much better, and features more characters, more challenges, and more options.
They even feature Star Wars Tsum, all gifted with different abilities.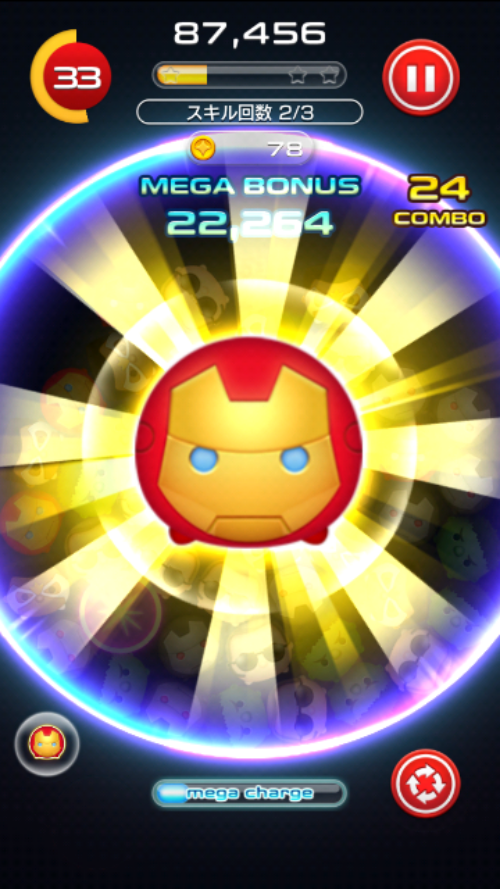 Now comes the Marvel version of the game, available only in Japan (but we can change that). Instead of being just a new character series in the game, the game is completely new. Instead of Disney Tsum, it's based completely on Marvel characters in Tsum form.
Just as in the original game, you start out with a Tsum to help you get started. In the original version you start off with Mickey Mouse. In the Marvel version you start off with Iron Man.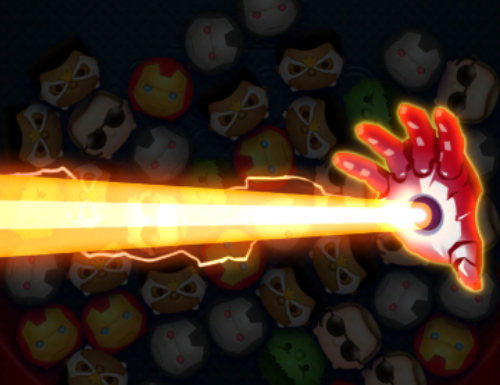 The key feature of the game are the calharacters skills. Once you connect enough of your characters together, you get to use their skills. Iron Man does his repulsor blast. Captain America throws his (mighty) shield, and each character does something different, with the same result. You get coins and points.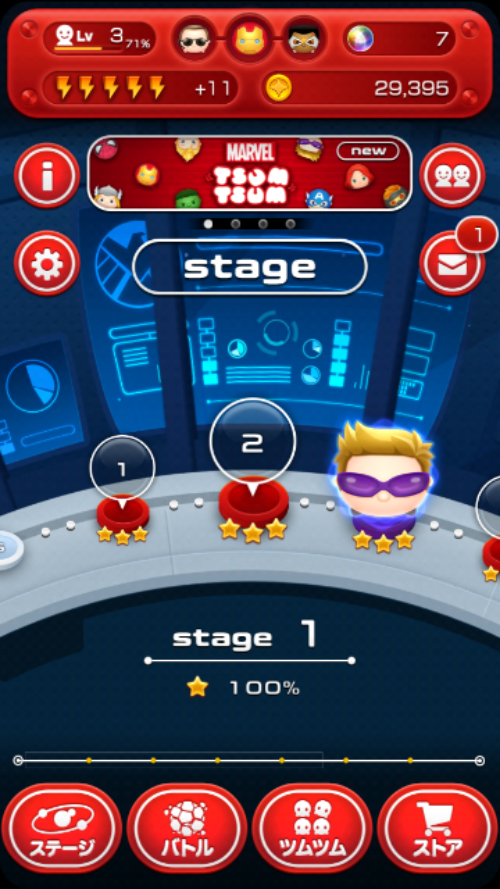 While the game play is pretty much the same, the game itself isn't. Instead of using a character to just aimlessly gather coins and points, the game is based on missions. The missions vary in difficulty and garner different rewards. Lives, power ups, coins and orbs are the currency of the game.
Unlike previous versions, where you earn coins to purchase more Tsum, the Marvel version has you earning orbs. For five orbs, you can purchase a new Tsum Tsum. There are no different levels of Tsum that cost more, it's just five orbs.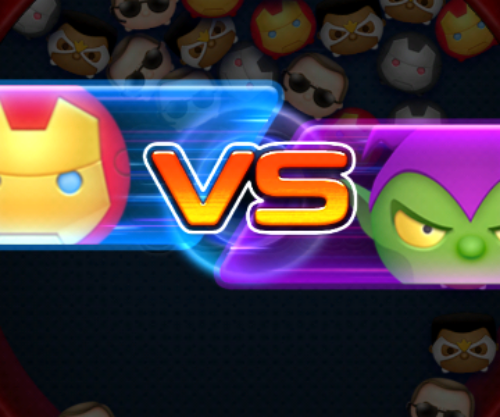 Another major element to the game are the battles. You battle other characters, and eventually your friends. Think of them as boss battles. It's a fun new way to play, and a great new spin.
As we've said before, the game is available only in Japan or devices coded to Japan. It's available on both IOS and Android devices.
If you have an Android device, there's a special app to download that allows you to download other apps outside of your region. Click here for that app!
If you have an iPhone, you simply need to create a new ITunes account, with Japan as your country.
The new Marvel Tsum Tsum is immensely fun, and worth the extra hoops to play it.
Stay tuned for more from Disney, and be sure to get social with us on Facebook and follow along with us on Twitter @BehindThrills for the latest updates!
For our latest theme park videos please be sure to subscribe to us on YouTube!