The Walking Dead is a double edged sword for Halloween Horror Nights in both Hollywood and Orlando. The property has been around for four years at both parks, and has done everything from taken over mazes, to terror tram in Hollywood, the entire park in Orlando, and even invaded the historic backlot. The show is a ratings goldmine, with season six raking in more viewers than ever before. It's popularity isn't waning one bit. It makes a perfect fit for Universal's Halloween Horror Nights, and millions of viewers have flocked to the event because of it. On the other hand, long time fans of HHN HATE it. Sure, they watch the show, but zombie fatigue has set in, and they are over it. Recently John Murdy from HHN Hollywood has tweeted hints that it might not be back…but is it true?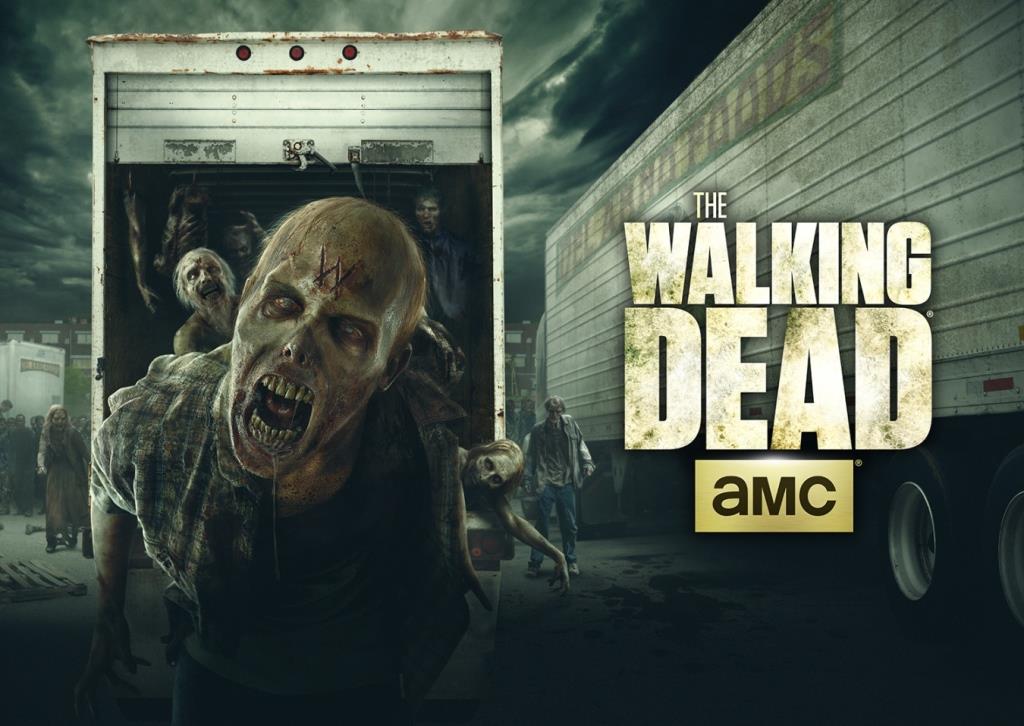 Before we begin, let's just say that this is nothing but rumor and speculation. Sure, people know, but they haven't told us. Until the park officially announces it, it's not happening…or it will…or whatever, in other words-This isn't official, so it's probably not true.
Anyway. A few nights back on Twitter, John Murdy was taking questions as he often does when someone asked what would be coming back.
Question: https://t.co/vGANGshMnq

— Horror Nights (@HorrorNights) February 18, 2016
Yes, there was an answer.
Answer: there are no literal repeats this year, no "back by popular demand"

— Horror Nights (@HorrorNights) February 18, 2016
Alright, so let's put that into perspective. No literal repeats this year. Immediately many on Twitter, and on fan sites started taking that as to mean that there will be no Walking Dead. After all, that's a literal repeat. The internets rejoiced.
Could this mean that there will be no Walking Dead maze at all? And it's true in Hollywood, could it also hold true in Orlando? It could, but most likely it won't.
Here's why.
The Walking Dead is a massively popular property. The property brings people through the gates, and buying tickets who normally wouldn't. There is no reason that the Walking Dead WOULDN'T be part of the line up. So what exactly does Murdy mean?
Well, technically, each year they do The Walking Dead, it's not a literal repeat. It is something new, each and every year. It's the same theme, yes, but it's a different maze each year. Last year dealt with Terminus, and was the longest that the event had ever seen. The year before dealt with the prison, and so on…and so forth. Elements are different each year, though each year it's zombies.
However, let's argue this and say they aren't doing The Walking Dead. They could still do Fear the Walking Dead. Not Walking Dead, since it doesn't deal with THAT show. It's a new show, in a new direction, with a whole new take on the property.
There's also another huge reason that the park may not bring back The Walking Dead to Halloween Horror Nights. It could already be there all year long! That's right, latest rumors suggest that The Walking Dead could become a huge year round maze, much like the House of Horrors that closed a while back. House of Horrors was a walkthrough maze, essentially like you'd find at HHN.
That concept could be coming back in a big way to Universal Studios Hollywood, and could be one of the big reasons that Walking Dead may not come back as a new maze.
There's also rumor that Sally and Universal have worked together to make the maze one of a kind, with special animatronics based on the series. Sally has, after all, been granted exclusive access to make theme park attractions. It's more than likely not going to happen, since Sally's concept is all about the shooting game, but it could make for a great touch.
So, with all that, where does Orlando fit in? If Walking Dead isn't SPECIFICALLY being used for Hollywood, that means that Orlando won't use it too…right? Wrong.
The Walking Dead is more than likely going to be used at HHN in Orlando again this year, for the simple reason we stated before. It sells the event. While you may not like the maze, that doesn't mean that it's not a draw for everyone else on the planet.
We have more rumors for HHN, so stay tuned.
Stay tuned for more from Halloween Horror Nights, and be sure to get social with us on Facebook and follow along with us on Twitter @BehindThrills for the latest updates!
For our latest theme park videos please be sure to subscribe to us on YouTube!
For more information about HHN, including tickets, visit the official website by clicking here!