SeaWorld San Diego has seen a rough year, with plans for their massive Blue World Project getting pretty much scrapped because of a ruling by the California Coastal Commission. Instead of fighting that project, SeaWorld is changing gears and going after a massive new project that will be done in just 18 months. The park is aiming to take guests under the sea with a new attraction that was teased in November. It's also going to immerse guests like never before with new attractions, rides and of course the animal connections that SeaWorld has become known for.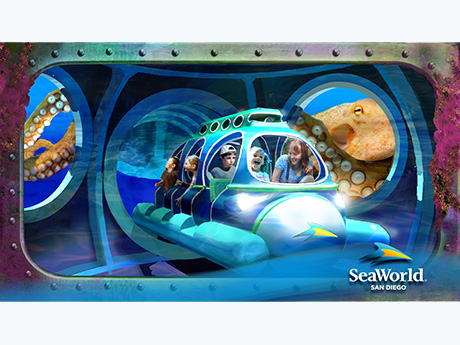 Back on November 9th of last year, SeaWorld San Diego briefly teased a new submarine attraction featuring the Sea Rescue Brand. Today that plan is moving forward in a much bigger way, and will change one huge portion of the park. The ride is coming in 2017, but that's just scratching the surface…literally. The new area will be called Ocean Explorer and will feature the new ride, several new animal exhibits and tons of surprises along the way.
"I'm extremely excited about Ocean Explorer and I know our guests, of all ages, are going to love this fun, interactive and educational new area of the park," said John Reilly, SeaWorld San Diego's park president. "The opportunity to see and learn about some of the ocean's most fascinating creatures, coupled with a mix of distinctive rides and activities, will give our visitors a meaningful experience only SeaWorld can create."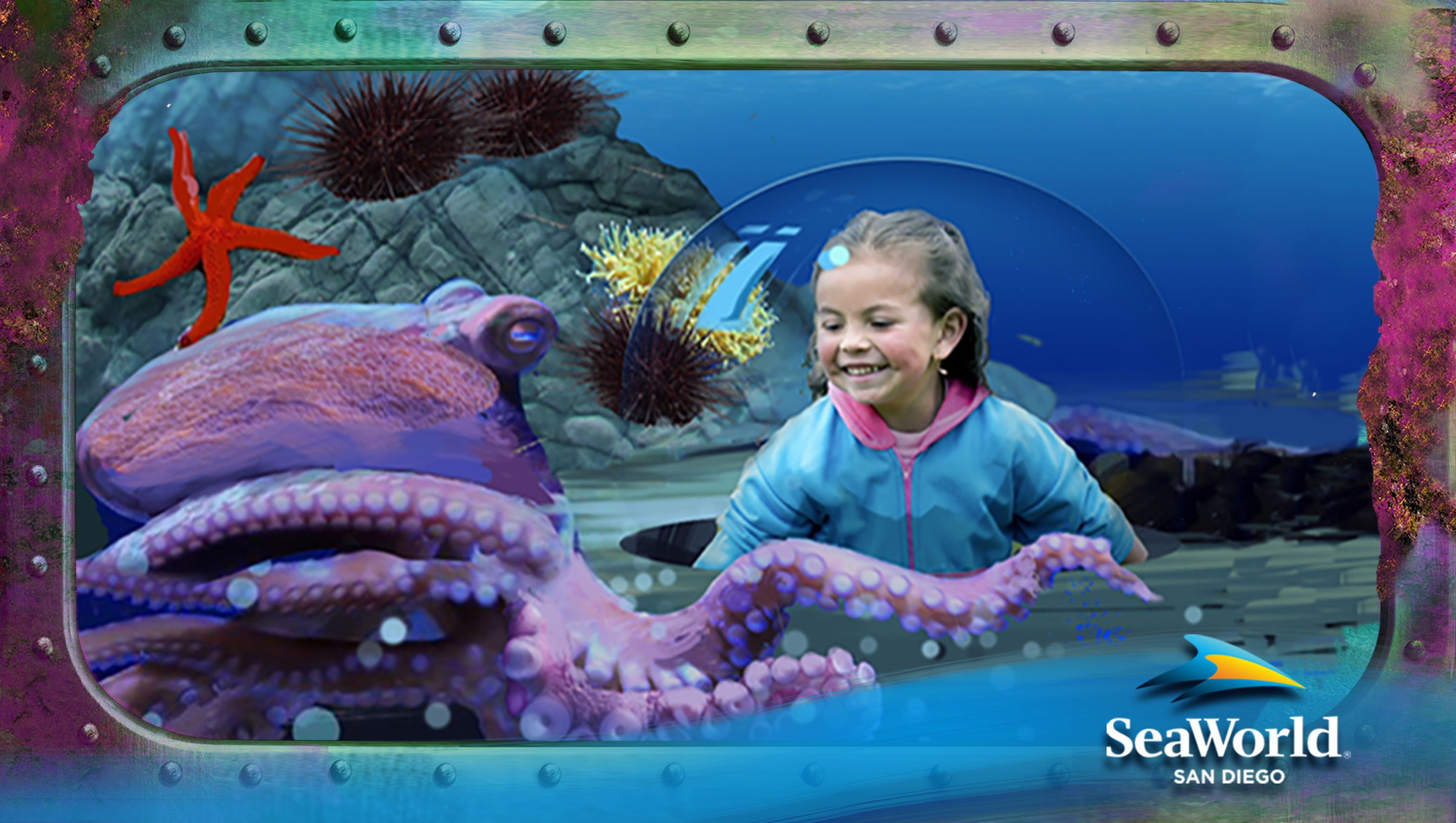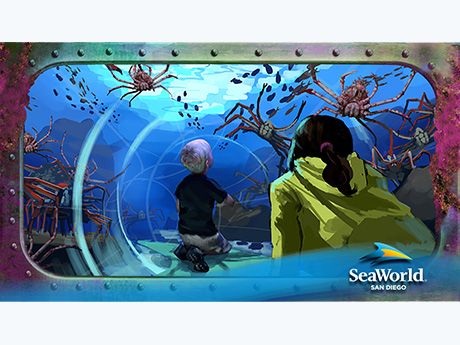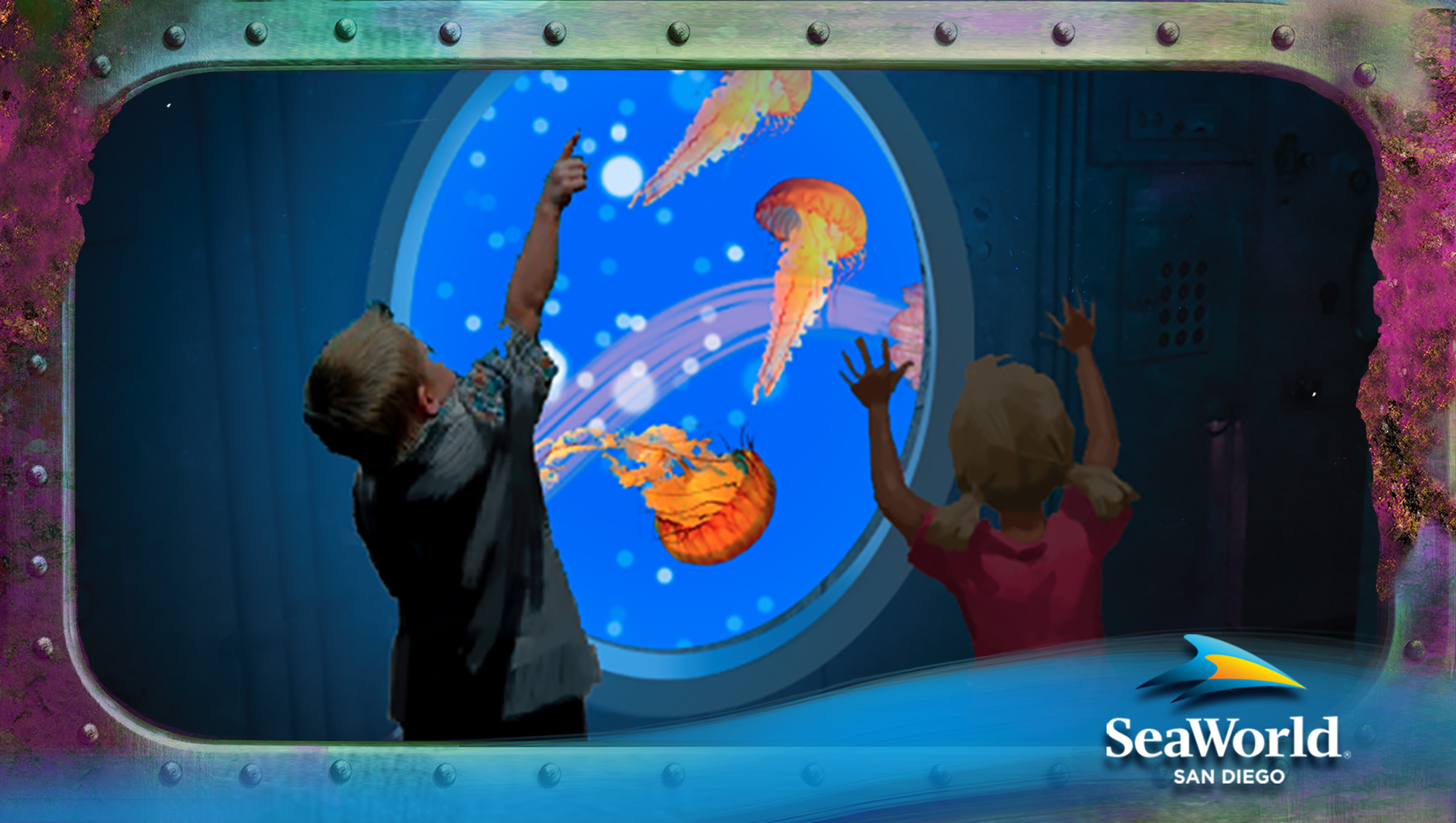 The new area will feature a three minute submarine ride, which will take guests, who will become researchers, on a mission to collect data and learn how they can help animals. The new ride will feature the subs, and include digital content, a navigational dashboard and more.
"This newest, fully immersive attraction at SeaWorld San Diego is the next chapter in creating experiences that can create both wonder and curiosity for the oceans," said Brian Morrow, SeaWorld Parks & Entertainment's vice president of theme park experience design. "Park guests will trek through sea-base stations, make special connections with incredible animals and discover how they too can take action to protect the oceans."
The new area will also feature newly created aquariums, called "Research Pods" where they will get closer than ever before. New displays, interactions and educational experiences will be sprinkled throughout Ocean Explorer.
"I can't be more thrilled about Ocean Explorer," said Mike Price, SeaWorld San Diego's assistant curator of fishes. "We will give our visitors the chance to come eye-to-eye with amazing animals like giant octopuses, huge spider crabs and hundreds of colorful jellies – some of which have never been seen at the park before.  We will also give everyone a variety of different vantage points to view the animals by taking them around and inside these underwater habitats."
On top of that, there will be several other rides in the area, including an exhilarating wave swinger ride where guests will literally fly through thousands of real bubbles in chairs suspended from the tentacles of a giant jelly. There will be three family rides in the area, as well as the huge interactive Research Pods.
Construction on Ocean Explorer will begin in summer 2016 on a 3-acre site where the Animal Connections exhibit and the Circle of Flags are currently located on the southeast side of the park. This multi-million dollar attraction is scheduled to open in late spring of 2017.
This is huge news for SeaWorld San Diego, as they move towards a more educational chapter in the park's history. Later this year, the Killer Whale Shows will cease in their current state, and will also return in 2017 in a new, more educational form. 2017 is looking to be a huge year for the park, and we can't be more excited!
Stay tuned for more from SeaWorld, and be sure to get social with us on Facebook and follow along with us on Twitter @BehindThrills for the latest updates!
For our latest theme park videos please be sure to subscribe to us on YouTube!
For more information about SeaWorld San Diego, including tickets, visit the official website by clicking here!