According to the Sandusky Register, the troubled water ride, Shoot the Rapids at Cedar Point is being ripped down. The ride was built in 2010, but suffered an accident that seriously injured riders. Now, It looks like instead of fixing the problem, the park will have the ride removed before the park opens later this year.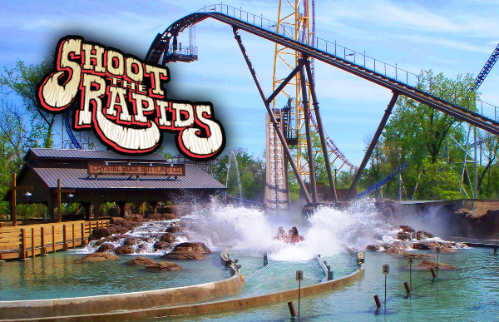 Shoot the Rapids at Cedar Point made its debut in 2010. It was designed by Intamin Rides, and was a themed log flume that took guests on am adventure through an illegal moonshine still.
The ride was a throwback to the old water ride of the same name that closed in the parks decades earlier.
In 2013, the ride suffered a major accident in which a boat tolled back, crashing into the chute and barriers before colliding with and other boat and then flipping. Seven were injured, though none seriously or life threatening.
The inspections found that the two safety systems failed. Both the system that kept the boat from rolling backwards, and the feature that kept the boats on the track failed to engage.
Sources say that the attraction is being dismantled as of Tuesday, though the park has not commented on the attraction.
While the park may be getting rid of one attraction, it's building an all new one as Valravn is expected to open this year.
Stay tuned for more from Cedar Point, and be sure to get social with us on Facebook and follow along with us on Twitter @BehindThrills for the latest updates!
For our latest theme park videos please be sure to subscribe to us on YouTube!
For more information about Cedar Point, including tickets, visit the official website by clicking here!