The trailer for the latest in The Purge franchise comes at a great time. The Purge: Election Year is full of election images, and a great premise at a time when we are all trying to figure out the next President. The new film hits in July, and though some might think it's a little too soon to start thinking about Halloween, we can't help but to think that we're going to see the new film as part of Halloween Horror Nights again.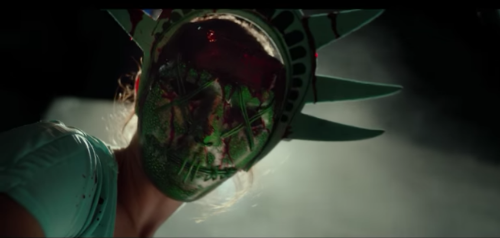 If you're unfamiliar with the Purge at this point, it takes place in a society that has the lowest crime rate, lowest unemployment rate and things throughout the year are just great. However, once a year, the entire country takes part in the Purge. Crime is legal for 12 hours, once a year, and it gives citizens a great excuse to get violent.
Here's the trailer!
The Purge-Election Year comes at a time when we are facing another election, and will most likely play into the same kind of political issues that we are dealing with now. Things such as immigration, health care and bigotry are at the forefront of both the movie and this year's election. It's a perfect time for the film's imagery, and we predict it's going to be a huge hit on a few levels.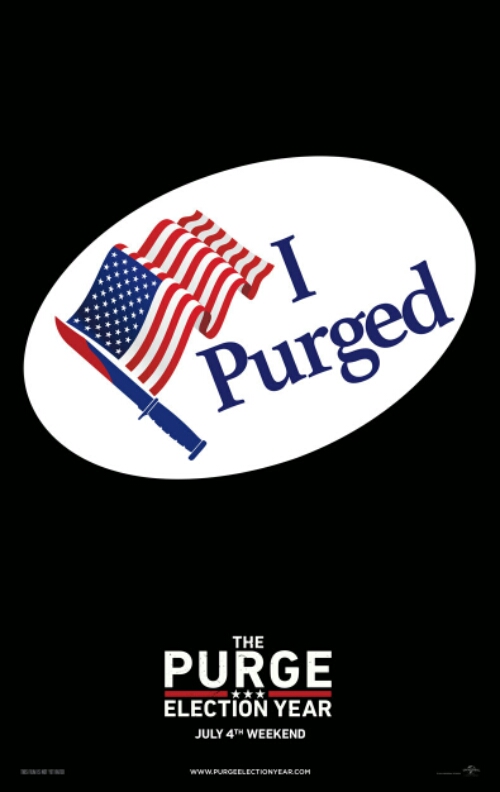 Of course, The Purge has been a huge part of Halloween Horror Nights at both Universal Studios Hollywood and Universal Orlando for the past few years.
The Purge was the focus of the huge Terror Tram at Universal Studios Hollywood in 2015
It was also the source material of a huge scare zone in the park as well, in which guests were terrified by Purgers and the like.
In Orlando it was the subject of a haunted maze, in which guests would wonder into a house on Purge Night where chaos had taken over.

This first trailer showcases what could become some very decent costumes, and visuals for the event. Fans also seem to love the idea of The Purge taking over as they are trying to enjoy the Halloween festivities. It's both possible, and likely that either one or both parks will be using The Purge for this year's event, since the film is a Universal property.
We will have a big run down of HHN Rumors later, but what do you think of The Purge at the event again? Is it too violent or does it fit perfectly?
Stay tuned for more from Halloween Horror Nights, and be sure to get social with us on Facebook and follow along with us on Twitter @BehindThrills for the latest updates!
For our latest theme park videos please be sure to subscribe to us on YouTube!
For more information about HHN, including tickets, visit the official website by clicking here!