It's been a summer tradition for at least the past three years. There's a massive 24 hour party at the Magic Kingdom, and Disneyland. Guests come, sweat the night away, and ride until the early hours of the morning. And it happens before the heat of the summer kicks in at both parks. This year, however, it looks like that is one tradition that isn't happening.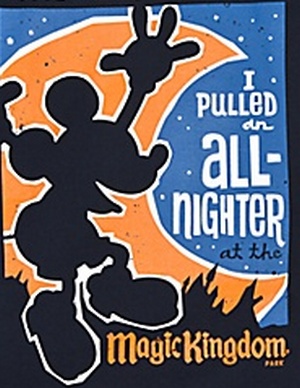 According to the official Disneyland information account, there is no information on a 24 hour event coming to Disneyland.
@GothSiren Hello Jaen. We currently have no announcements to make in regards to a 24hr party. Keep a close eye on the blog for changes.

— Disneyland Today (@DisneylandToday) March 18, 2016
Does that mean that there will not be one this year? Possibly, but the last few years the events have been announced later and later. It's a very good possibility that it will not happen, simply due to all the construction happening at Disneyland for Star Wars Land. That doesn't mean it will not happen, it just means it's unlikely at this point.
So what about Walt Disney World? That's a bit different. According to several rumors, it is likely happening at Magic Kingdom and possibly at Epcot as well…or it could be just at Epcot. Why the change? Frozen and Soarin.
Frozen is taking over the Norway Pavilion, and could very well be open early this summer. Soarin is getting an all new film, a new theater and it could also be open this summer. What better way to have a grand opening for an attraction than to do it over 24 hours!
Meanwhile, Magic Kingdom could premiere it's all new stage show during that period.
But when will it happen?
It's definitely too late for February 29th (duh) and it's getting close to being too late for Memorial Day Weekend, which is when it has been over the past few years. What about June 16th, 2016? Why is that date significant you ask? It's the grand opening of Shanghai Disneyland. The American parks could be preparing to celebrate the new park, and their own new offerings, with a huge 24 hour party!
Of course, this is just rumor and speculation as of right now…and with all the cuts happening company wide (particularly in the parks division, due to Shanghai being over budget), it's possible that it will not happen after all.
We'll keep you posted if it changes.

Stay tuned for more from Disney, and be sure to get social with us on Facebook and follow along with us on Twitter @BehindThrills for the latest updates!
For our latest theme park videos please be sure to subscribe to us on YouTube!
For more information about Walt Disney World, including tickets, visit the official website by clicking here!