The Boysenberry, a delicious little fruit that grows in few places. It was that fruit that had Knott's Berry Farm spring up around it. This weekend, Knott's is bringing back the festival that celebrates that little berry with the 2nd annual Knott's Boysenberry Festival! It's 16 days of great food, and wine all inspired by the Boysenberry as well as tons of great craft beers, shows and much more!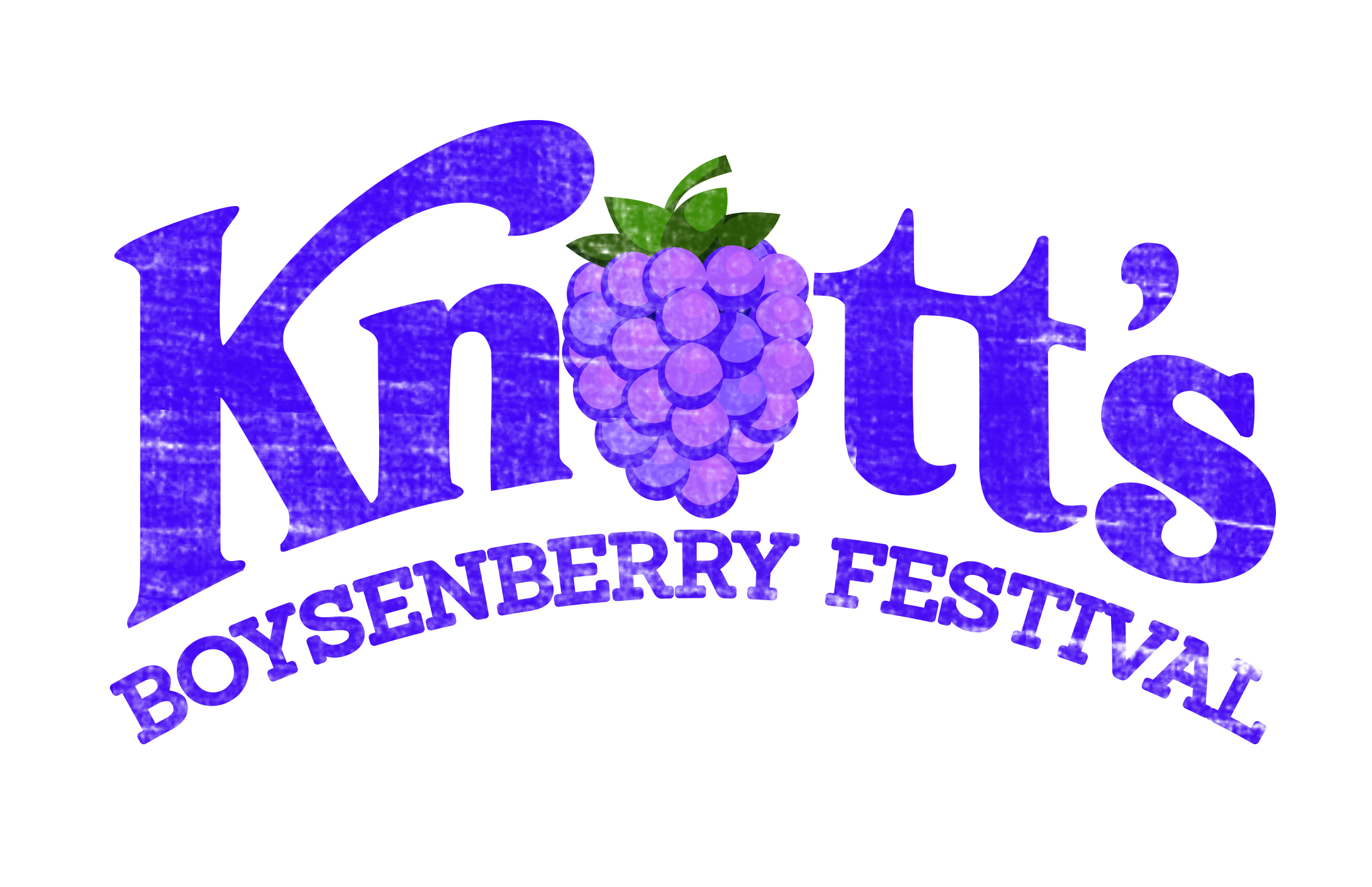 On Saturday, Knott's Berry Farm will unveil the 2nd Annual Boysenberry Festival. The festival will bring back some great favorites, and introduce some addicting new treats.
Here's the line up:
Fun Stick: Makes it grand debut during the Festival this season. The culinary masterpiece perfectly combines creamy boysenberry cheesecake, funnel cake, and boysenberry cream. The slice of freshly made cheesecake is dipped in funnel cake batter; deep fried, topped with velvety boysenberry cream and then is delicately placed on a stick. This slice of heaven is a dessert beyond compare!

Fun Bun, the widely acclaimed one-of-a-kind treat makes its sweet return to the Boysenberry Festival. The culinary creation is a cinnamon roll dipped in funnel cake batter, deep fried and topped with boysenberry cream cheese.

Crispy, deep fried alligator bites paired with farm-made zesty boysenberry aioli o

Deep fried boysenberry ice cream pleases the young and the young at heart

Finger-lickin' boysenberry BBQ wings and many more delicious charbroiled treats, cooked on open-air barbeques will fill the streets of the festival with mesmerizing aromas.

Berry Market Boysenberry BBQ Sauce, the delectable, farm-made BBQ sauce adds the perfect flavor to ribs, BBQ chicken, chicken wings and more plus guests can now take home a bottle of the sauce!

Entertainment The Boysenberry Festival features an extensive line up of live entertainment from sun up to sun down

• Peanuts Party in the Park: Celebrate springtime with infectious music and a vibrant set design that is the perfect invitation for the audience to be a part of the show with the Peanuts gang

• Birdcage Square: Located in front of the famous Bird Cage Theatre, the stage is set for daily contests like pie eating, a pie walk, Grandpa's Boysenberry PJs Contest, where guests race to stuff the oversized long johns with balloons, and more. In the evening, the Square has guests kicking up their heels with vine dancing, a down home jug band and dueling fiddlers and banjos!

• Krazy Kirk and the Hillbillies: Enjoy the toe tapping', knee-slappin', gut-bustin' country comedy show that has audiences clamoring for more!

• Search for the Easter Beagle: Meet the Easter Beagle in his Camp Snoopy home, blooming with colorful street décor

• Lucy's Really BIG Show: Watch the Peanuts gang sing, dance and celebrate springtime. The theater is filled with the sweet sound of little ones as they sing-along to the show's cheerful tunes

• Salsa Dancing in Fiesta Village: At night, learn how to salsa dance in Fiesta Village with the Opa Opa Salsa Band. Everyone will take to the floor and dance to the rhythmic beat of popular Latin music

• Jammin' in the Dark: After sun down, the Calico Stage transforms into an immersive nighttime dance party complete with LED lighting effects where DJ Howly spins the hottest dance music for all ages
If that wasn't enough, eaters from across nation compete at Knott's Berry Farm for a $4,000 prize purse and the title of World Boysenberry Pie-Eating Championship. Joey "Jaws" Chestnut, one of the world's top-ranked competitive eaters, will defend his title against top eating talent at the World Boysenberry Pie-Eating Championship on Saturday, March 19, at 2 p.m. Last year Chestnut devoured 14 lbs of pie in eight minutes, setting a record and the bar for his performance tomorrow.
Stay tuned for more from Knott's Berry Farm, and be sure to get social with us on Facebook and follow along with us on Twitter @BehindThrills for the latest updates!
For our latest theme park videos please be sure to subscribe to us on YouTube!
For more information about Knott's Berry Farm, including tickets, visit the official website by clicking here!