Last year it was announced that Universal and Nintendo had partnered to create themed lands at all of their Universal theme parks. On Friday, the first details of that deal were made public, as the deal was finalized. So what are the details, and what can we expect? More importantly, who will get it first?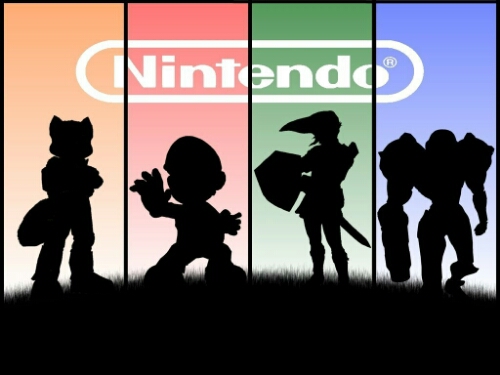 According to the Sankei News, the deal has been finalized and a few of the first details are in. The first confirmed detail is that Universal Studios Japan looks to be building the area first. The project will cost around $40 billion Yen ($350 million US) and will be about the size and budget of The Wizarding World of Harry Potter. The planned opening is to have it open by the 2020 Olympics in Tokyo, to obviously benefit from the already worldwide attention that will be placed on Japan.
According to an image in the news report, they have a general idea of where the new land will go. It will be located in their park, just to the left of the main entrance. The current area of the theme park is marked in green, with the expansion marked in red. That area is currently used for events, and doesn't seem to have any attractions in the area.
Now let's talk rumors.
The timeline that Sankei is reporting is 2020. The rumored timeline is 2018, which means you're going to see large scale construction start immediately. The rumored timeline for everything is Japan in late 2018, with Universal Studios Hollywood getting a smaller scale land in 2019, and Universal Studios Florida getting the largest and last land in 2020 (possibly 2021). That's a short time to get four lands up and running, and considerably less time than it took between Wizarding World of Harry Potter expansions.
So what about attractions? There has been no official word on attractions, but the Japanese version seems to be going more for photo ops, with one major Mario themed attraction, and at least two smaller attractions. The focus in Hollywood and Orlando will be more on themeing than photo ops, with at least two major attractions and the possibility of several smaller attractions. The entire area is also said to be interactive, and will be like "going on your own Nintendo Adventure". We only hope that means getting coins, stomping Goombas and lots of Zelda! The areas will all feature attractions, shops and dining that feature many characters from the rich Nintendo character library. Walk around characters like Mario, Link, and Koopa are pretty much shoe-ins.
Rumored attractions also include a Mario Kart themed ride, a Legend of Zelda themed interactive ride, and an attraction that mixes many Nintendo characters in one adventure. The rides are being billed as being the latest in technology.
At this point, these are just rumors and not officially confirmed by the parks.

Stay tuned for more from Universal, and be sure to get social with us on Facebook and follow along with us on Twitter @BehindThrills for the latest updates!
For our latest theme park videos please be sure to subscribe to us on YouTube!
For more information about Universal Orlando, including tickets, visit the official website by clicking here!