This week the fan favorite Boysenberry Festival returned to Knott's Berry Farm for it's 3 week run. The Boysenberry Festival sets out to introduce and highlight the many wonderful things you can do with the fruit that was discovered right at Knott's Berry Farm. Featuring over 100 different Boysenberry food and drink options, this yearly festival is a food-lovers heaven.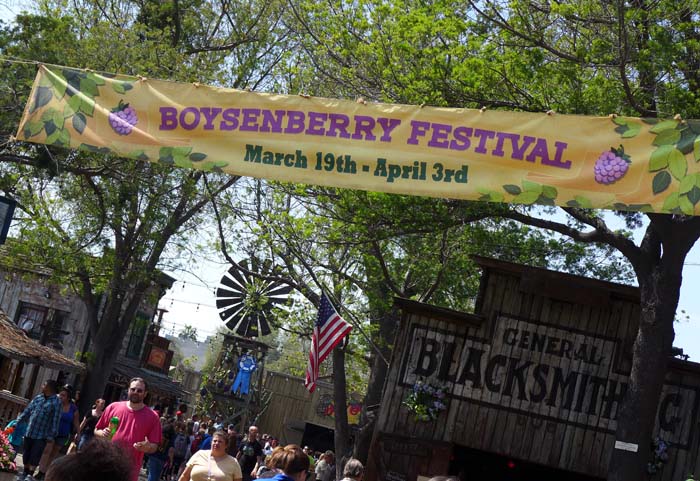 The park really gets into the Boysenberry spirit with decorations, flowers, and so much more representing not only the fruit that the event is based on, but the warm colors of spring-time as well. The event is park wide but you'll find yourself in Ghost Town for most of the event if it's the food and drink you're after.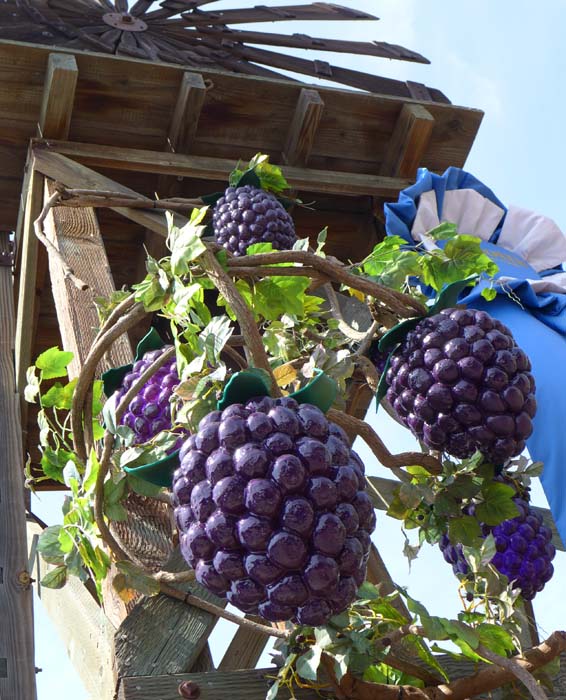 Housed inside the Wilderness Dance Hall you'll find Wine and Beer tastings. For $25 you can purchase a sampler card which will allow you to up 6 tastings of wine/beer as well as a complimentary cheese and grape tray.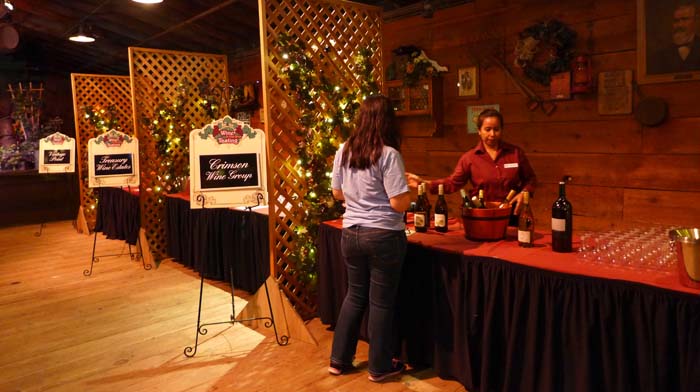 If wine ins't your thing, outside you'll find the beer cart, home of Boysenberry beer. A defininte must try while you're at Knott's. It's a similar taste to Shock-Top but with the Boysenberry spin. Absolutely tasty and even better when mixed with the cider.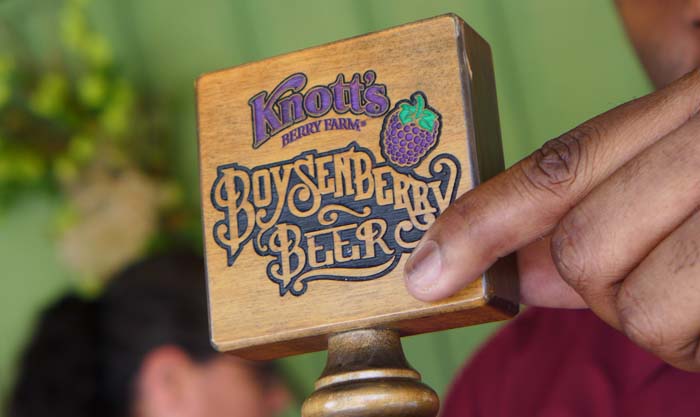 Back inside Ghost Town you'll find the various food tasting stands. For $25 you can also get a food tasting card which features various food items, including Spicy BBQ Wings with Boysenberry Sauce, Short Rib on Rice, Alligator Bites with Boysenberry dipping sauce, and Meatballs with BBQ Boysenberry Sauce (my personal favorite).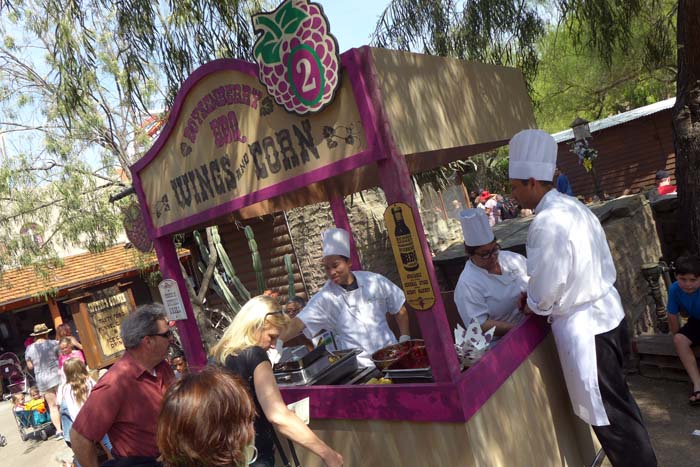 Spicy BBQ Wings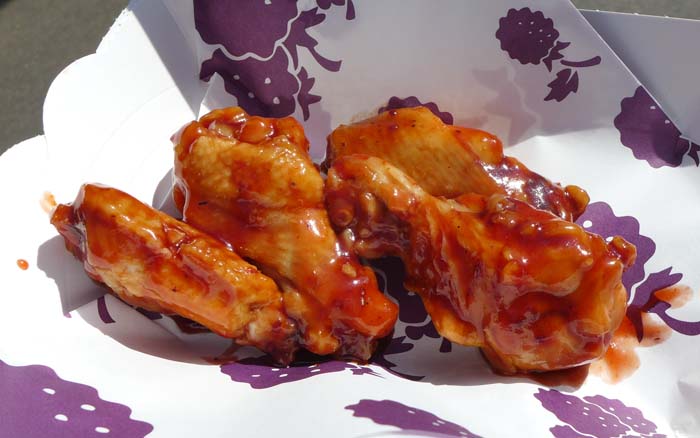 Short Rib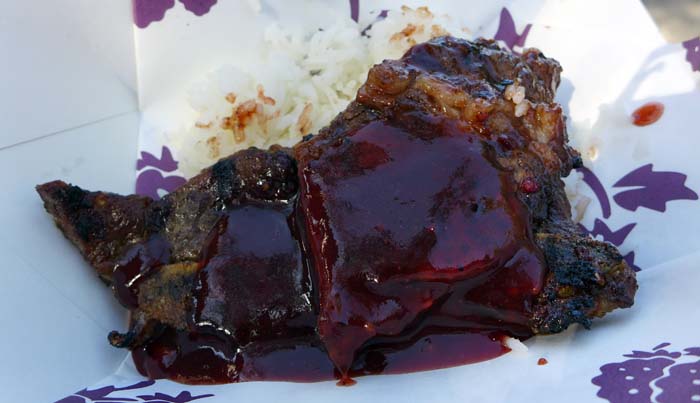 Meatballs with Boysenberry Sauce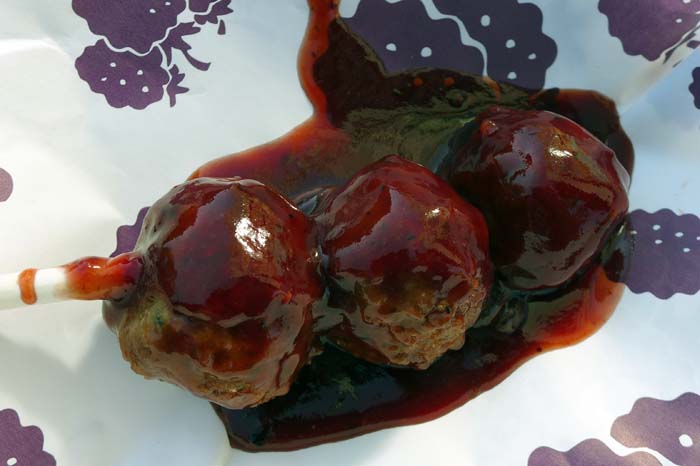 But the food is just the tip of the ice berg. Throughout the Boysenberry Festival, Knott's Berry Farm is putting on day-long performances in Ghost Town, dance parties at night, Krazy Kirk and Hillbillies make their return. and so much more.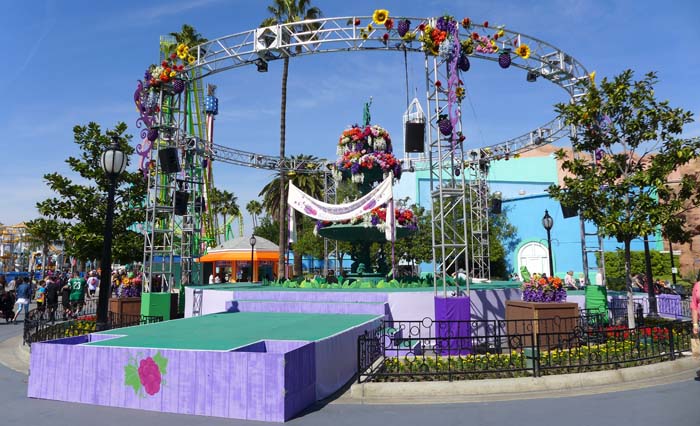 The Boysenberry Festival is a MUST DO if you're a fan of food. The temporary festivities are enough to keep you busy for an entire day without even visiting a single ride. Expect to come home with one full belly as well.
More images from this year's event:
Click here if you can't view the slideshow
Stay tuned for more from Knott's Berry Farm as Ghost Town celebrates its 75th Anniversary this year, and be sure to get social with us on Facebook and follow along with us on Twitter @BehindThrills for the latest updates!
For our latest theme park videos please be sure to subscribe to us on YouTube!
For more information about Knott's Berry Farm, including tickets, visit the official website by clicking here!