2016 marks the fifth anniversary of Legoland Florida's grand opening. To celebrate, the park is going to launch something big. How big? They're calling it the biggest expansion in Legoland Florida history, which considering how much the little Winter Haven park has already expanded, that's a huge statement!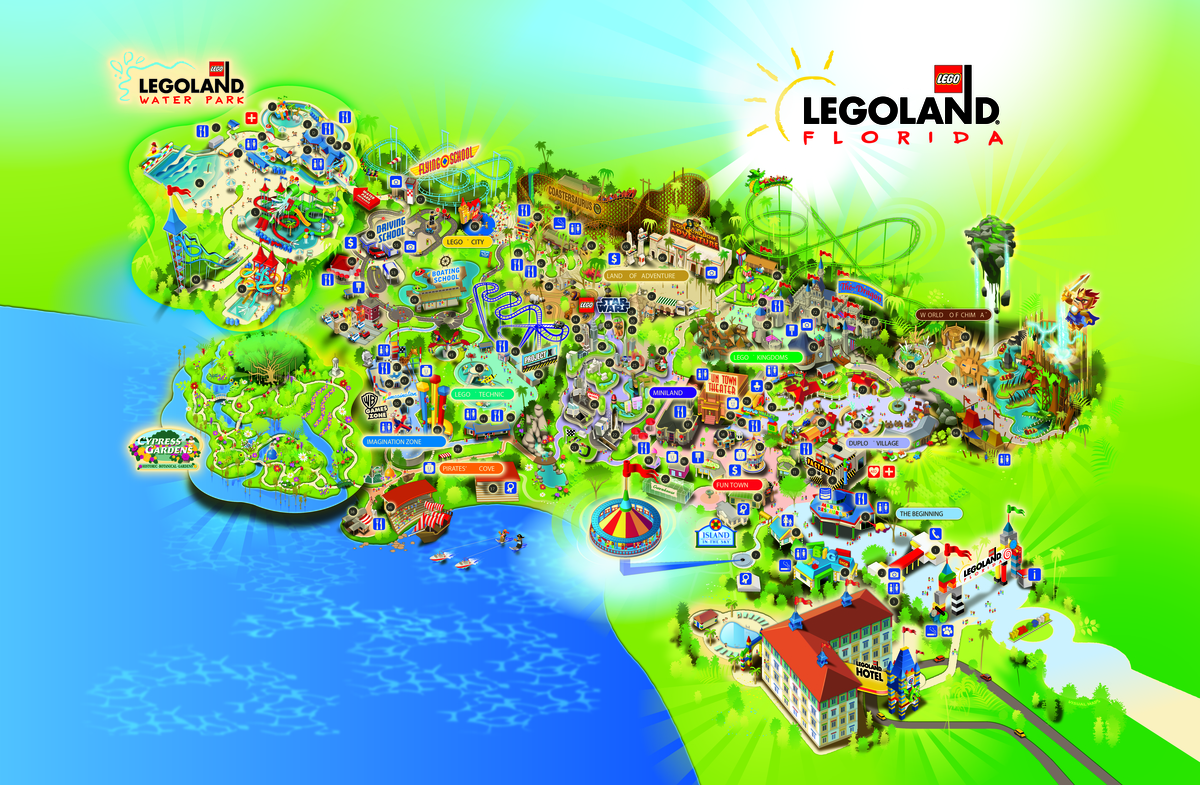 On March 15th, the park will roll out FIVE huge announcements about the major expansion coming in honor of the park's 5th anniversary. The park has already had some major expansions within that five years that most parks wouldn't scoff at.
The park has added the Legoland Waterpark, brought the historic Cypress Gardens back to life and made it part of the park, restored several old sections of the park. They have added Lego Chima, Lego Friends and several smaller attractions to the park, AND they've added the Legoland Florida Hotel. The theme park has gone from a half day attraction to a multi-day resort in the span of just five years. Pretty big achievements if you ask us!
Still, there's more?
What could be happening at the park? This is all speculation, and rumors (and not at all accurate) but we have heard some major things.
Pirates Cove-What is a staple at many of the other Legoland Parks has been missing from LLF. We could finally see a Pirate themed land come to the park with water rides and more
Ninjago-The Land is coming to several other Legoland parks this year, complete with a first of it's kind ride. That could also make it's way to the park very soon
Waterpark Expansion-The Waterpark is geared for little ones, but the park could be adding some major family attractions such as a four person raft ride, and could remove some of the older attractions that were put in by the previous owners. We could also see the Legends of  Chima section brought to the waterpark as well.
In-Park Transportation-Legoland Florida is huge, and is in a straight line. The park has been rumored to be working on some kind of transportation system that will take you from the Legoland Waterpark to the front of Legoland Florida. Something like a SkyRide, or train along the lake isn't out of the question.
New Hotel-Permits have been filed, and there is a second hotel coming…allegedly. We're not sure where, when, or if it will be Lego themed, but we know it's on the way. Rumors say that it will be more along the lines of vacation villas than a standard hotel.
Those are our five guesses. Again, these are just rumors and not confirmed anyway, so unless they are…they're not happening.
Still, it makes you very excited for the continued success of Legoland Florida. It's been a long road for the little park, but they are still defying the odds, and moving in a great direction for families.

Stay tuned for more from Legoland Florida, and be sure to get social with us on Facebook and follow along with us on Twitter @BehindThrills for the latest updates!
For our latest theme park videos please be sure to subscribe to us on YouTube!
For more information about Legoland Florida, including tickets, visit the official website by clicking here!