4,760 feet of pure thrill, 200 feet high and speeds of 73 mph. Mako, the only hypercoaster in Florida is finished, well the track is complete anyway. The all new coaster was pieced together on Tuesday, marking the completion of the first step. The coaster is the fifth at the park, and the tallest and longest coaster in Orlando.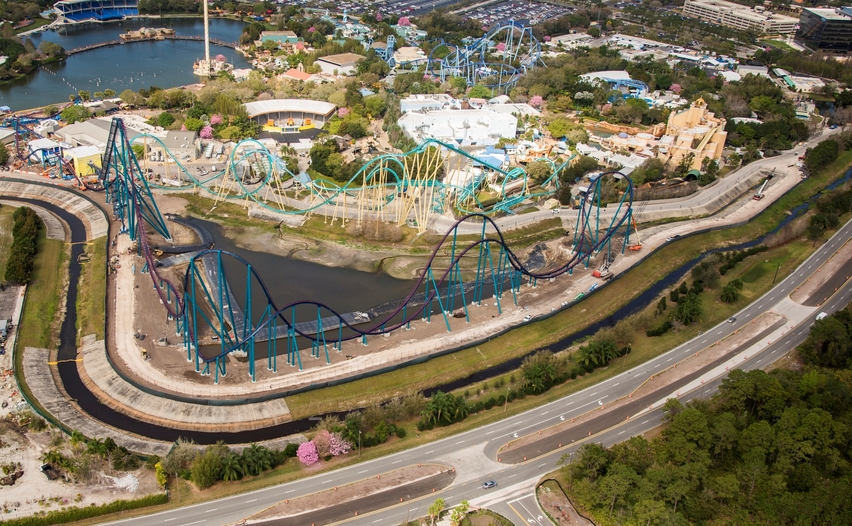 The 12,500-pound, final piece of track was topped with a waving American flag as it was lifted high in the air by a giant crane, and then bolted into place by workers. The park sent out a few aerial shots of the coaster, to give an idea of just how big the coaster is.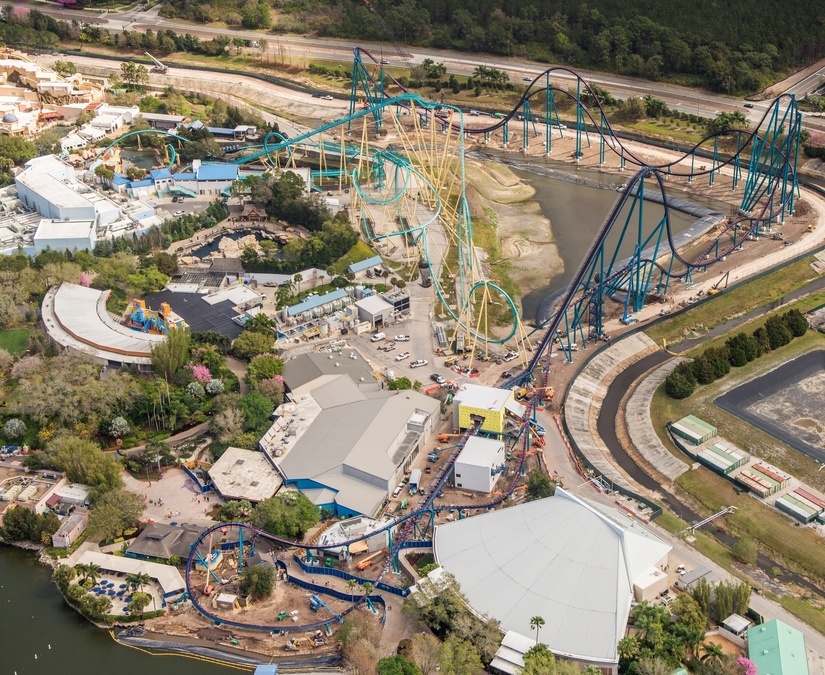 Mako stretches almost literally across the entire length of the park, taking to the outskirts and pushing along the edge of International Drive. The coaster will open later this summer, and whil it seems like the hardest part is done, there is tons of work left to do.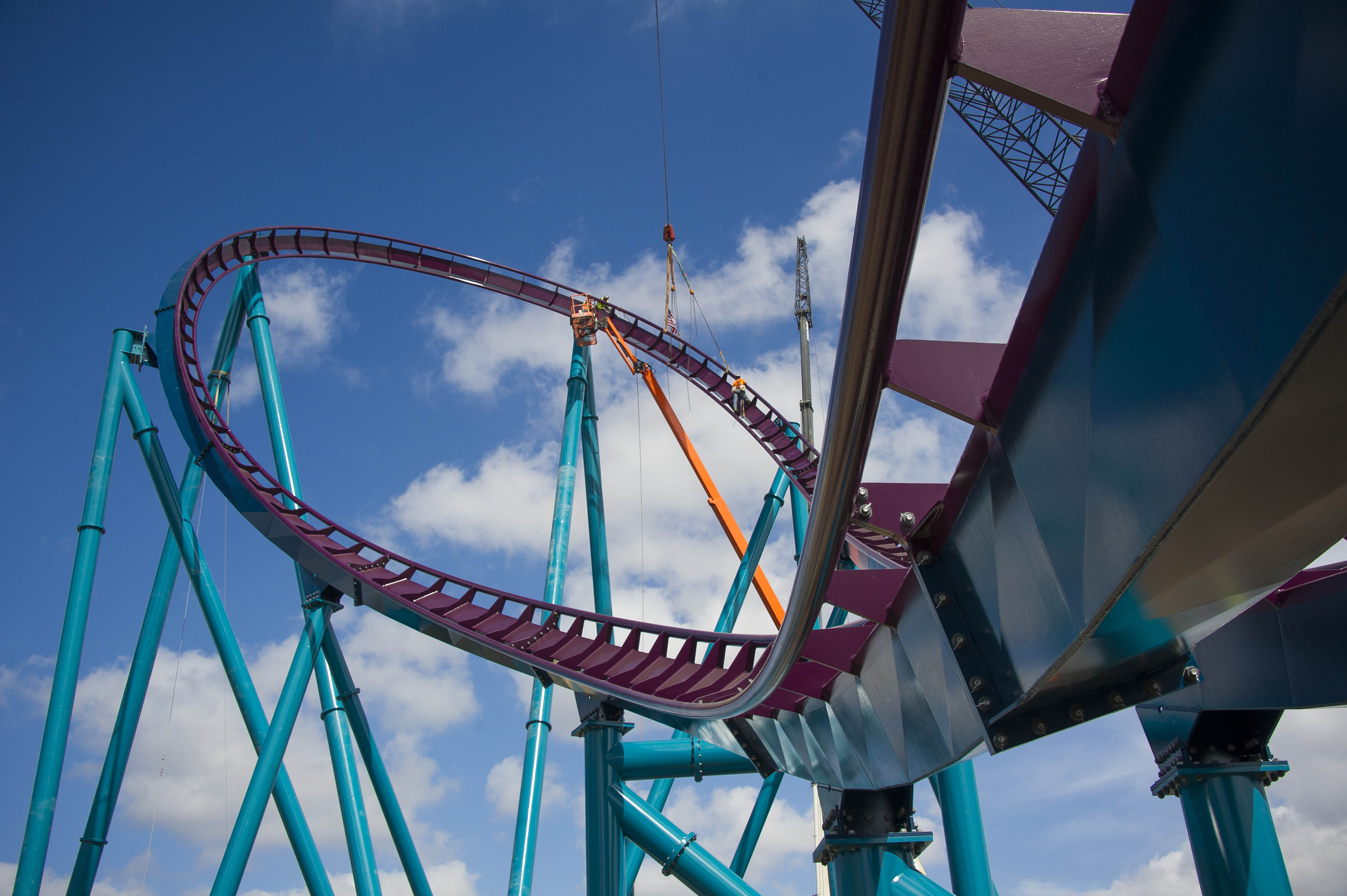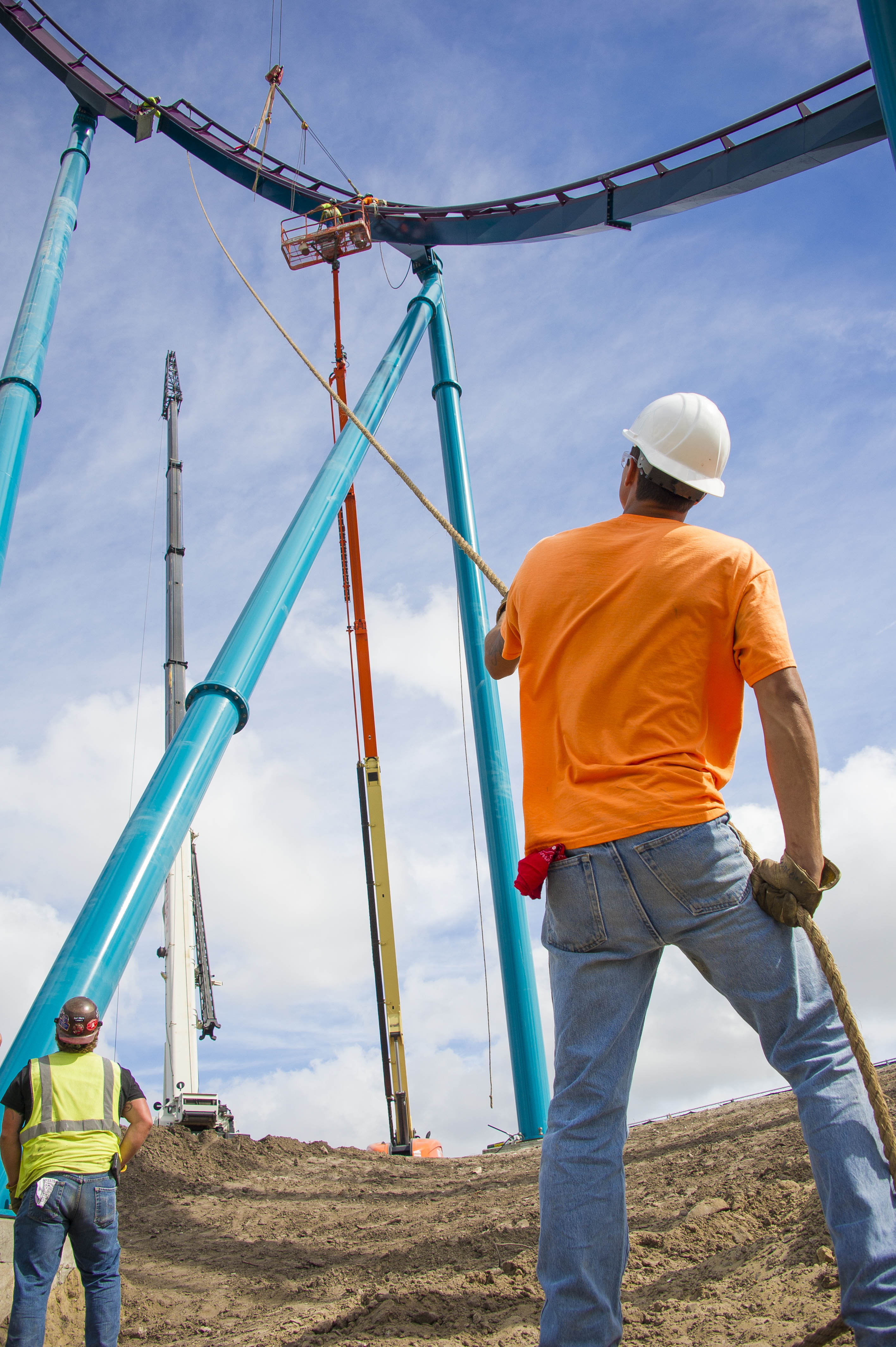 Now that the circuit is complete, crews will start working on the electrical and braking system of the coaster. There's also the rumored light package that has gone on so many of the new coasters, which will add LED lights to the lift hill (something that has been done on several new coasters in the past few years). Then there's testing. The shark shaped cars could begin testing within the next few weeks.
Mako isn't going to be just a coaster, it's going to be a centerpiece in an all new realm, filled with sharks and shipwrecks. The coaster will take guests through this realm, as they explore one of the most dangerous and misunderstood creatures of the ocean.
Stay tuned for more from SeaWorld, and be sure to get social with us on Facebook and follow along with us on Twitter @BehindThrills for the latest updates!
For our latest theme park videos please be sure to subscribe to us on YouTube!
For more information about SeaWorld San Orlando, including tickets, visit the official website by clicking here!