Okay 90's kids, our time is coming back! Nickelodeon is bringing back two classic series in a big way. The long time game show Legends of the Hidden Temple, and Hey Arnold! will be announced as returning to Nickelodeon, according to this article from Variety.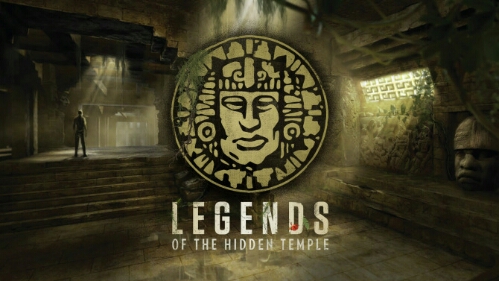 Legends of the Hidden Temple will be announced as a TV movie that will debut later this year, while Hey Arnold! will be a two part movie next year.
Legends of the Hidden Temple was a game show that would put contestants against each others in trivia and a obstacle course.
The movie will be based on this premise, with  Isabela Moner, known from her role on Nick's "100 Things to Do Before High School," starring. Yes, the talking stone head Olmec will return, as will the "steps of knowledge". Appearances by  green monkey, red jaguar and silver snakes will also be worked into the film.
Less information is known about Hey Arnold! except that it will be a two part movie, with the first half airing in early 2017.
The network is on an upswing of late, and will bring back other popular shows as well, as part of their upcoming movie line up. A Nicktoons movie will come to theaters, featuring characters from Rugrats, Doug and more interacting with live action characters.
Nickelodeon was an integral part of Universal Orlando when it opened in 1990. The Nickelodeon Studio attraction featured live shows, a slime fountain and a time capsule that was buried in property.
Nickelodeon then licensed the characters and names to Holiday Inn for the Nick Family Suites in Orlando. Later this year, that hotel will lose the Nickelodeon branding and the time capsule will be moved to Southern California.
Universal Orlando still has a small Nickelodeon presence with SpongeBob SquarePants and Dora the Explorer performing daily in the Superstar Parade. SpongeBob also has an entire store in the Kidzone section of the park. That is rumored to be leaving as Nintendo will take over the entire area. The Superstar Parade is also rumored to be leaving as well, or at least the Nickelodeon portion of it.
Stay tuned for more from Universal Orlando, and be sure to get social with us on Facebook and follow along with us on Twitter @BehindThrills for the latest updates!
For our latest theme park videos please be sure to subscribe to us on YouTube!
For more information about Universal Orlando, including tickets, visit the official website by clicking here!