Last week it was announced that the Marvel Super Hero HQ at Disneyland would be closing on April 2nd, possibly for good. It also meant that the Iron Man Experience and Bi-Frost featuring Thor would be closing as well. Now, according to various websites and cast members, we know why.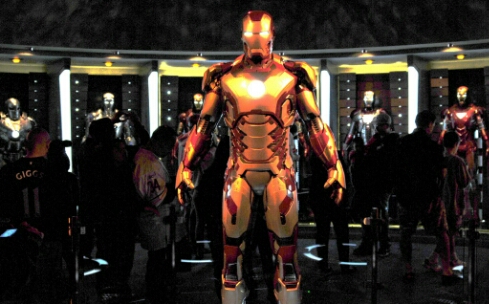 According to several Disneyland Cast Members, as well as several websites, Super Hero HQ will close to become a Star Wars Land Preview Center. This is a pretty big shock, as Super Hero HQ had just reopened late last year. The experience included Iron Man, Thor, Captain America and even Spiderman.
Spiderman and Captain America will be moved to Disney's California Adventure next door, but Thor and Iron Man will not be going with them.
Video-Take a walk through Super Hero HQ at Disneyland
Meanwhile, the new Star Wars Land preview center will give guests a sneak peak at the new Star Wars Land, which is being built for Disneyland. There is no estimated opening, though rumors say that it could be as soon as 2018. The new preview center will feature art work, models and possibly more meet and greets for Launch Bay.
There's no word on exactly when the new preview center is scheduled to open, but it could be later this Summer, right before Rogue One starts getting ramped up for release.
Video-Get a preview of Star Wars Land+
Stay tuned for more from The Disneyland Resort and be sure to get social with us on Facebook and follow along with us on Twitter @BehindThrills for the latest updates!
For our latest theme park videos please be sure to subscribe to us on YouTub
For more information about Disneyland as well as ticket information, be sure to click here!