Dr. Strange was always a favorite comic, because it didn't have to play by the same rules that the rest of the Marvel comic series did. He could bend reality, he was magic, and he dealt with the powers of the universe on levels that no amount of super strength or battle armor could. Now the Sorcerer Supreme is coming to the Marvel Cinematic Universe, and it looks like he's going to bend the minds of movie watchers everywhere.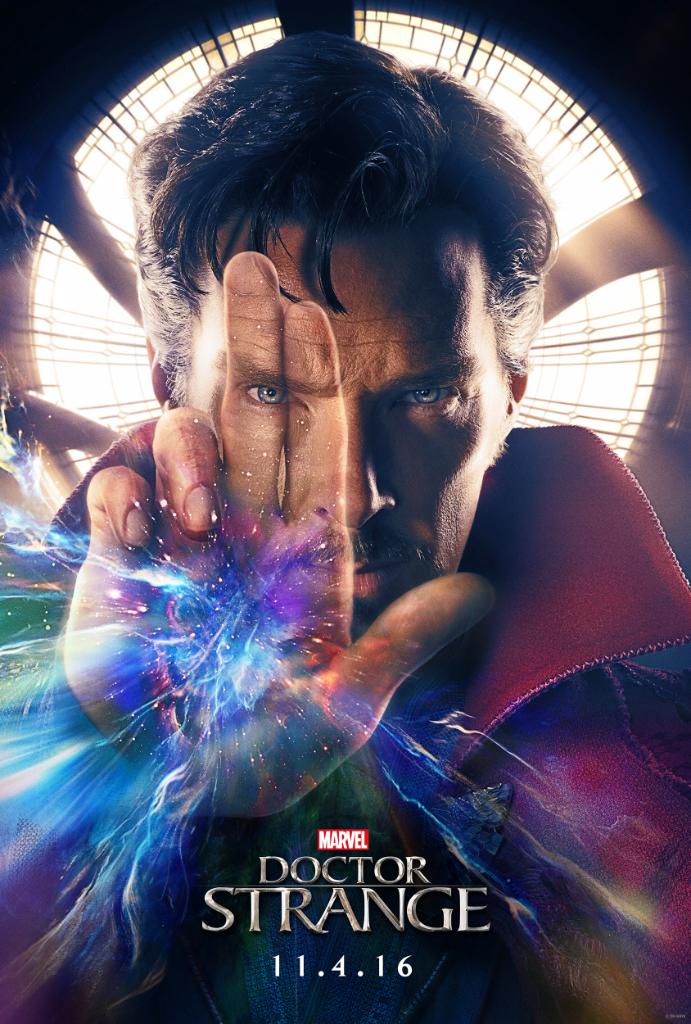 First, the new poster hits the vibe of the comics and the film dead on the head. It's going to be a time bending, warped trip. Someone through social media said it looked like "Marvel's Inception" and they aren't too far off the mark.
Here's the first trailer for Doctor Strange:
Tilda Swinton as the Ancient One is kind of inspired casting, but we'll see how it all plays out. The film hits theaters on November 4th, and stars Benedict Cumberbatch. If you don't know the tale of Doctor Strange, let's catch up really quick.
Stephen Strange was a brilliant, but cocky surgeon who's hands were his life. When an accident takes the ability of his hands away, he unlocks the secrets of his mind through a quest to find himself. It's from this quest that he emerges into a world of magic, and different dimensions. The film is directed by Scott Derickson, with a screenplay by Robert Cargill (who wrote the very under-appreciated Sinister series) and Jon Spaihts.
Stay tuned for more from Disney, and be sure to get social with us on Facebook and follow along with us on Twitter @BehindThrills for the latest updates!
For our latest theme park videos please be sure to subscribe to us on YouTube!