You definitely hand it to Disney's Animal Kingdom at Walt Disney World when it comes to being one of the most unique of the Disney park. No matter what your feelings may be about certain sections, or rides, the park has a spice and a flavor all it's own. Now, the new signature restaurant will give the park a spice and flavor all it's own, literally. Tiffins Restaurant and the nearby Nomad Lounge are coming later this year, and the park is looking to step further into that unique direction with food that will match the new feelings and attractions that are coming very soon.
Disney hasn't released a full menu for the new restaurant just yet, but they have released a few of the more unique signature dishes coming to the restaurant. The flavors will take you on a trip as unique as the restaurant itself.For starters there's lobster-popcorn Thai curry soup (yes that's one thing!), grilled octopus, and an archeologist salad drizzled with champagne vinaigrette. Frog legs tempura, black-eyed fritters, cheese and chicken liver pâte are also on the menu. Berber-spiced lamb chop, pork tenderloin or miso-glazed black cod will be unique takes on some of the main dishes. Others will love the Wagnu strip loin and braised short rib, and the pan-seared duck breast and leg confit. There's also a whole fish, which comes from a sustainable stock.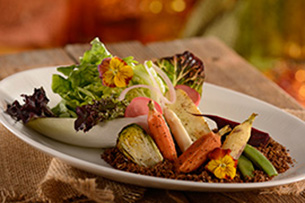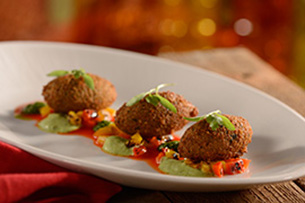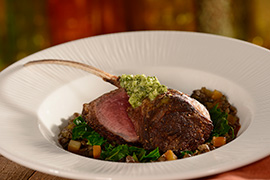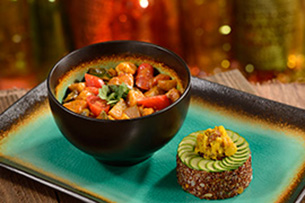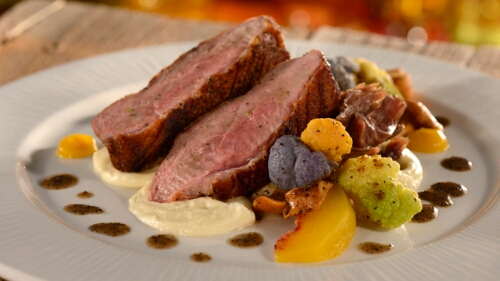 Desserts will be no less exotic as crème brûlée, peanut butter mousse or a classic ice-cream sundae make every sweet tooth happy. There will also be a full wine list, and flavored liqueurs for those 21 and up.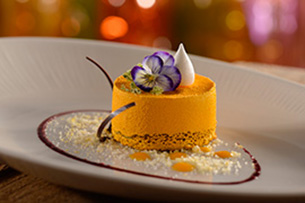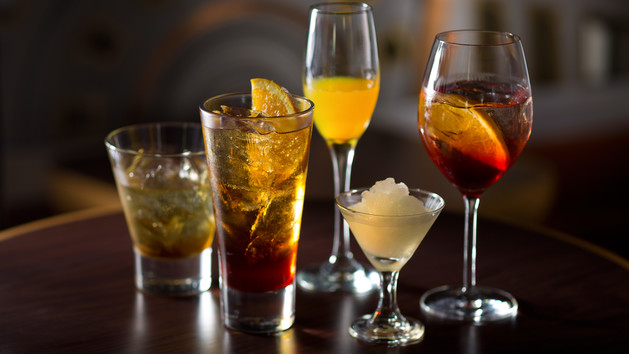 Speaking of 21 and up, the Nomad Lounge will also open close by for those looking to just grab a cocktail or a small snack. The lounge will celebrate the wandering spirit, with several tasty new small plates. Wagyu beef skewers, vegetarian summer rolls,  Indian butter chicken wings,  and honey-glazed coriander-spiced pork ribs will all be available while sipping on specialty martinis or freshly ground coffees.
Both new eateries will be richly themed, with special details that only Disney will bring. The Nomad lounge will boast banners  hanging in the center of the lounge. Each banner will pose a different question about traveling the world and discovery. Guests will be able to jot down answers to these questions on decorative tags provided by Cast Members which  will be hung on a "tag chandelier" suspended above the bar for all to see.
At Tiffins, guests will encounter a map at the entrance to the restaurant which will lay out your adventure in the travel celebration. Sketches and artwork will decorate the walls, which will come from the journals of the people actually designed Animal Kingdom. There will be three separate dining areas, or "galleries", each with a unique theme. There will be the Asia or Trek Gallery , Africa or Safari Gallery, and the third, the Grand Gallery which will celebrate all the species of animals that Disney helps with the Disney Conservation fund works to protect.
The new restaurant will certainly be a must for every adventurer, and will be the new signature dining experience among the other new attractions and experiences coming later this year and next to Animal Kingdom.
Stay tuned for more from Disney, and be sure to get social with us on Facebook and follow along with us on Twitter @BehindThrills for the latest updates!
For our latest theme park videos please be sure to subscribe to us on YouTube!
For more information about Walt Disney World, including tickets, visit the official website by clicking here!