This is one of the patnerships that really just makes sense. Marine artist, Guy Harvey, has partnered with SeaWorld Orlando to help bring awareness of the plight of sharks, and help to make the ocean a better place for the animals living in it. If you're not familiar with Guy Harvey, just look in your uncle's shirt collection, there's a good chance you'll see a shirt with some kind of marine wildlife on the back. The artist is not only partnering with SeaWorld to bring a conservation message, but the company will also use the artist himself in the all new coaster, Mako.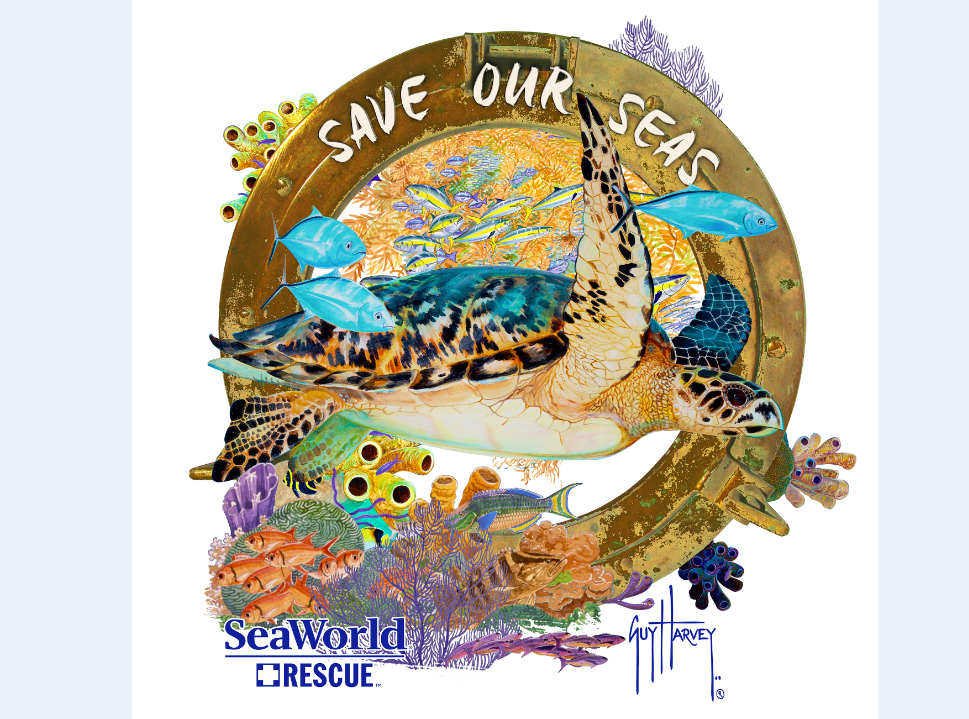 First the companies are working together to promote awareness of the animals in the oceans. They are working together in public campaigns, as well as research into the oceans top predators and their surroundings. The park will start selling a SeaWorld exclusive line of paintings and apparel, that will only be found at SeaWorld. A portion of the proceeds will go to the Guy Harvey Ocean Foundation.
The two companies will also work together to stop shark finning, a practice that kills millions of sharks annually.
"SeaWorld is committed to raising awareness of the plight of sharks in the wild and the oceans they live in.  As part of our commitment that we made in March of this year, we will put meaningful dollars, research and man hours towards reducing this troubling trend," Joel Manby, President and CEO of SeaWorld Parks & Entertainment said.  "The Guy Harvey Ocean Foundation and Guy Harvey Research Institute have been front and center in this effort for years, and we are proud to open a new chapter in those efforts today."
"The partnership with SeaWorld will ensure our ocean conservation messages and our efforts to protect Mako sharks reach a broader audience here in the United States and worldwide," said renowned scientist, marine wildlife artist and conservationist Dr. Guy Harvey. "We are thrilled to gain the support of the SeaWorld team as we continue to bring educational initiatives and conservation efforts to life."
That message of shark conservation will be present in SeaWorld Orlando's newest attraction, Mako. The ride will feature a very strong message about Shark Conservation, and will feature the art of Guy Harvey along the way. In the queue lines for the new coaster, guests will be educated and entertained through digital platforms that provide access to the real science of sharks in the wild and ways they can help protect them with Guy Harvey himself as the host.  Elsewhere in the realm guests will have access to real-time shark tracking and videos from Guy Harvey's vast library of compelling and visually stunning shark expeditions.  Interactive materials will also share information about shark conservation and ways to get involved.
Stay tuned for more from SeaWorld, and be sure to get social with us on Facebook and follow along with us on Twitter @BehindThrills for the latest updates!
For our latest theme park videos please be sure to subscribe to us on YouTube!
For more information about SeaWorld San Orlando, including tickets, visit the official website by clicking here!