Great Wolf Lodge has finally splashed down on Garden Grove after years of planning and construction. It promised to an all-inclusive family resort destination. Today we take a look around the huge new resort property and the largest Great Wolf Lodge in the chain. A few weeks ago we took you around the huge indoor water park, you can check that article out here. Today we'll focus on everything else there is to see and do during your stay.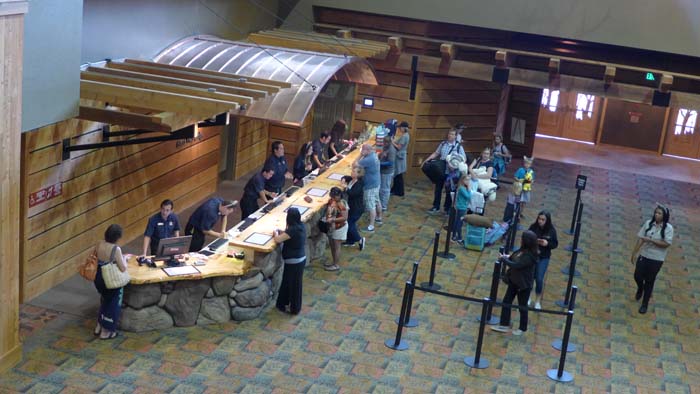 Our tour starts in the Lobby where you'll find the check-in as well as the Loose Moose Family Kitchen, the more family oriented buffet style restaurant.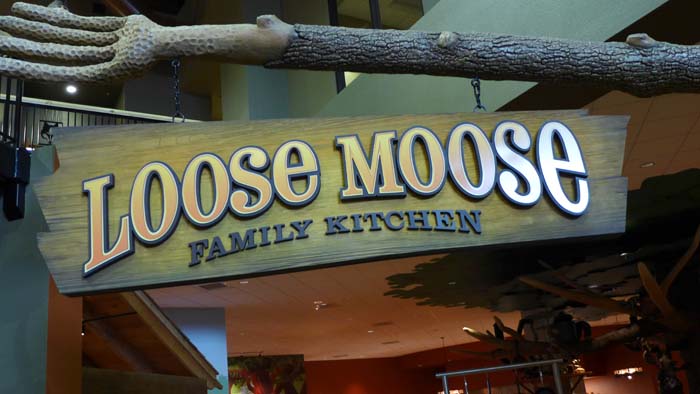 Some really nice themed scenery takes place in here as your surrounded by trees and props and murals, wish there was more of this style themeing throughout the resort itself.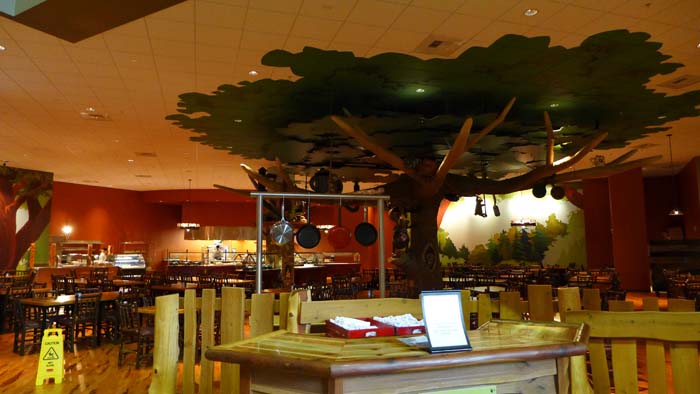 Also in the lobby you'll find the Forest Friends animatronic show, a staple of any Great Wolf Lodge resort. This show takes place 3 times a day, once in the morning and twice at night for Story Time.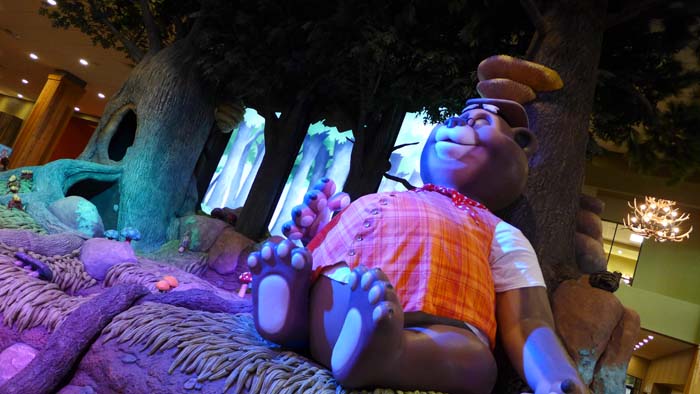 VIDEO: FOREST FRIENDS SHOW!
It's a very cute little show, I'd recommend the morning show as it's not as busy, crowded and easier to listen to as the audio can get washed out from crowd noise in the later shows. Also in the lobby sits the Buckhorn Exchange, this is the main gift shop for the resort. You'll find a lot of really neat and surprisingly reasonably priced merch in here.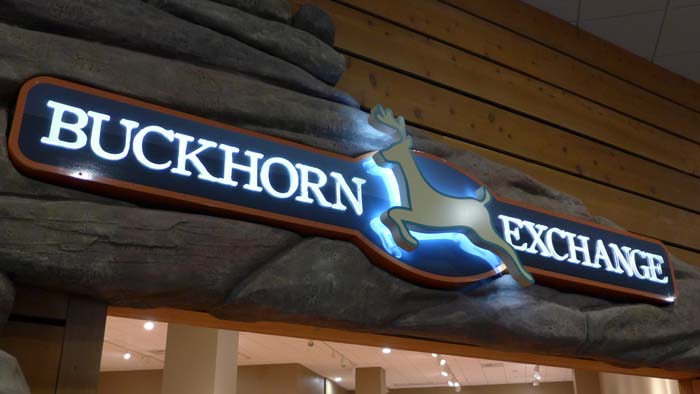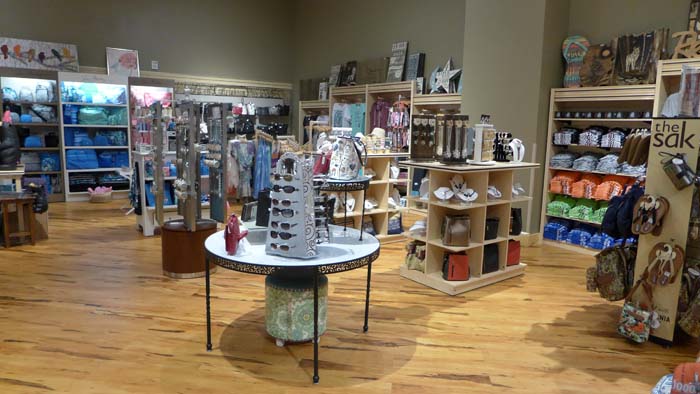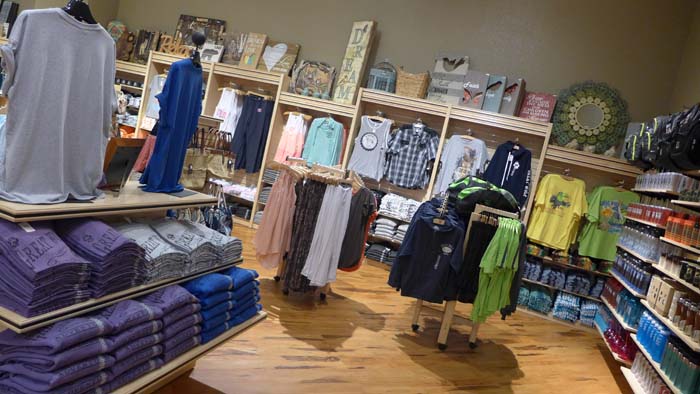 It's downstairs where most of the action is at. On 'Main Street' you'll find most of the fun, interactive experiences like Mini-Goft, 4D movie theater, Bowling Alley, MagiQuest and so much more! The Hungry as a Wolf pizzaria is situated nicely on Main Street. On busy days it will be the most popular place to grab a bite.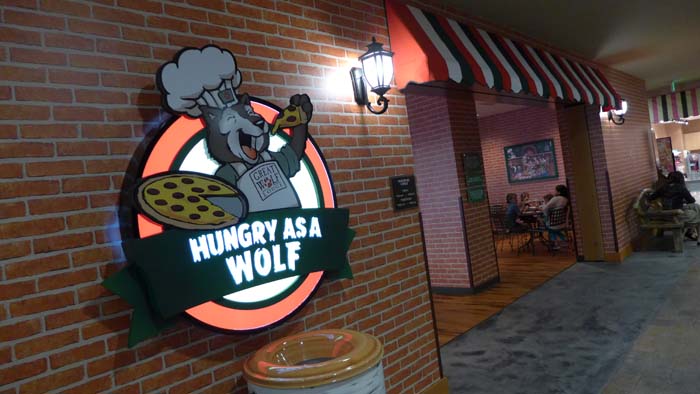 A look inside Hungry as a Wolf. We can see just how large it is compared to other Great Wolf Resorts versions.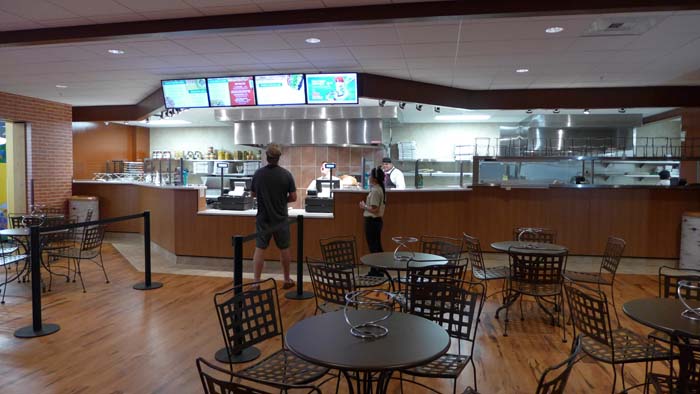 Also down here you'll find the MagiQuest headquarters. For those of you not familiar MagiQuest is an interactive experience that combines the concept of interactive wands and merges it with a live roleplaying video game type experience.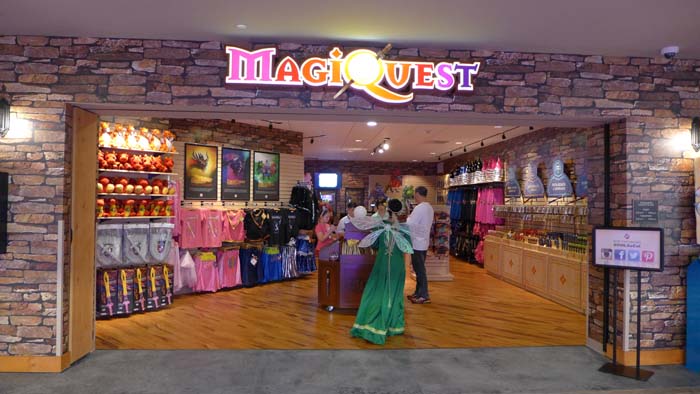 Only of MANY MagiQuest kiosks found throughout the property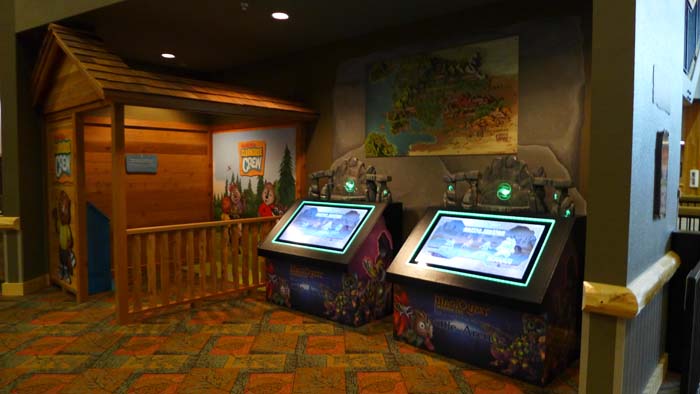 On the newest quest, debuting at Great Wolf SoCal, you face off against a DRAGON in the finale! There are multiple quests with completely different experiences that take you on different levels of the property.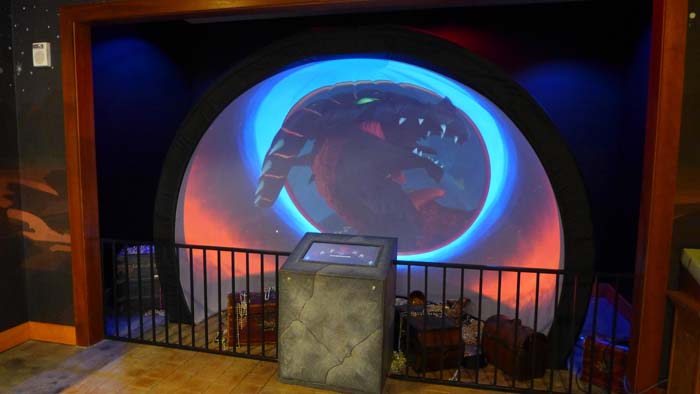 Also onsite is a 9 hole glow in the dark mini golf course!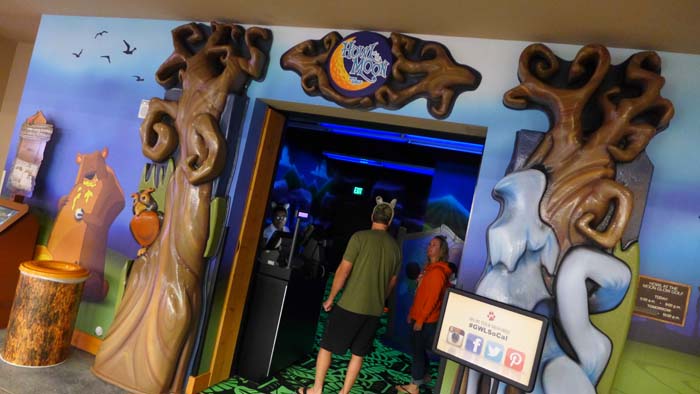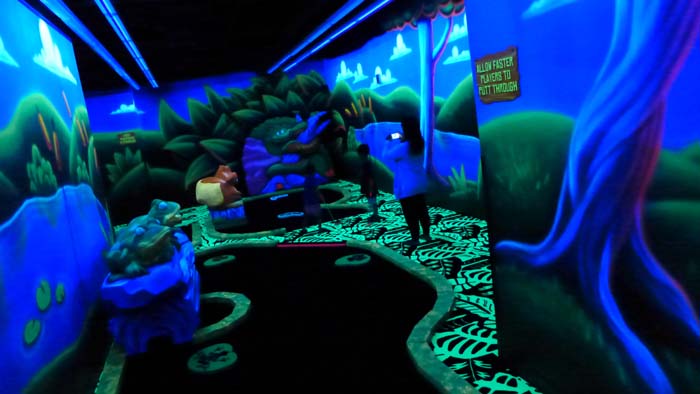 Great Wolf Kids is where you'll find most of your kid-themed merch, stuffed animals, toys, all of the fun stuff!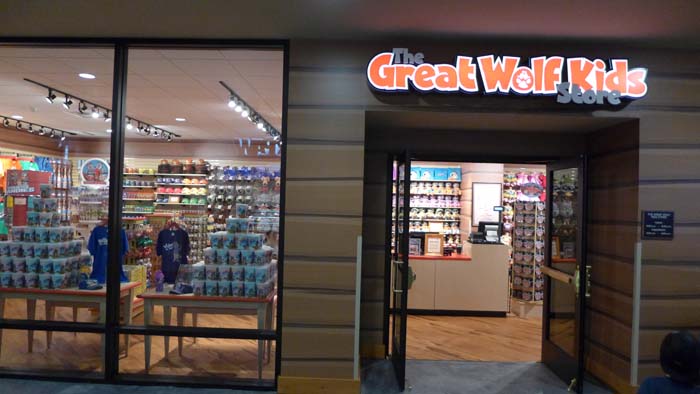 The Ten Paw Alley, pretty self explanatory, a bowling alley that's 1/2 scale to a traditional bowling alley. Perfect for small children and beginners.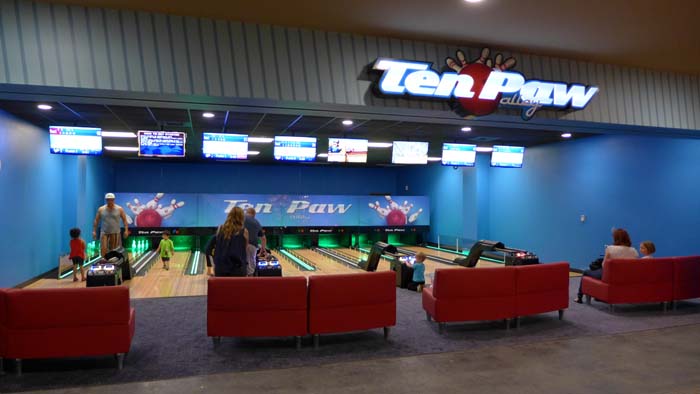 The HowlyWood XD Theater offers an interactive 4D game where you sit in a line of seats that move similar to a motion simulator, and you shoot interactive targets and build points to compete against your friends. We did this a number of times at our stay and had an absolute blast.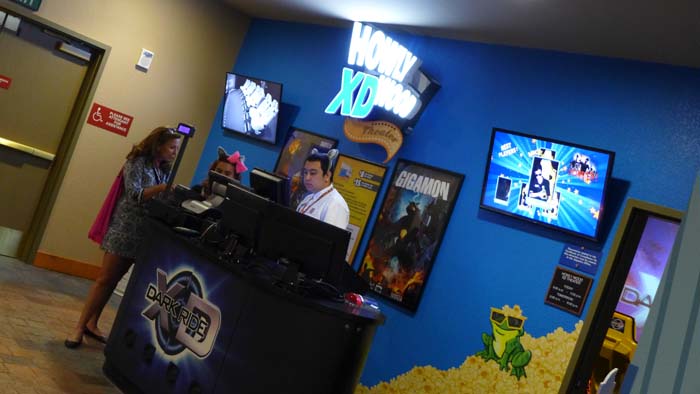 Scoops kid spa allows for little girls to get make-overs with a parent if they'd like. Themed entirely to ice cream scoops will also end with a complimentary ice cream! Super cute!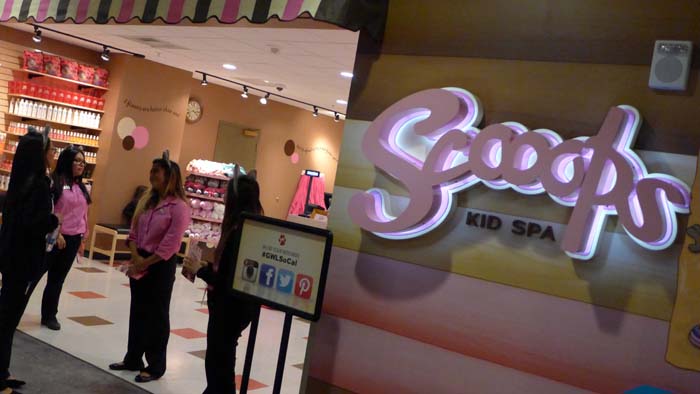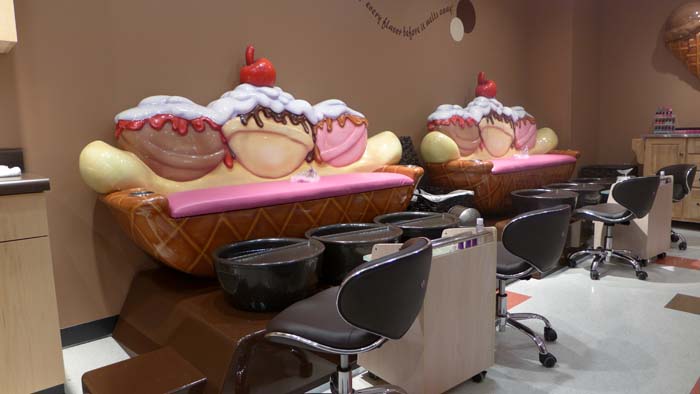 It's worth noting that this is just a fraction of the things you can do at Great Wolf, having been there for close to 3 days we still were not able to shoot and see everything. It's quite dense full of interactive experiences. Be sure to check out a full and more indepth photo gallery of everything you see above.
Click here if you can't view the slideshow
Stay tuned for more from Great Wolf Lodge, and be sure to get social with us on Facebook and follow along with us on Twitter @BehindThrills for the latest updates!
For our latest theme park videos please be sure to subscribe to us on YouTube!
For more information about Great Wolf Lodge Southern California, including info to book your stay, please visit the official website by clicking here!