Now, before we start, keep in mind that this is not happening. It's only proposed, and designed. What is it? Are you a fan of Studio Ghibli Films? How about the movie, My Neighbor Totoro? One Disney artist, who has worked on Disney attractions before, is trying hard to get his attraction based on the movie approved. What is it? It's way too cool, for one.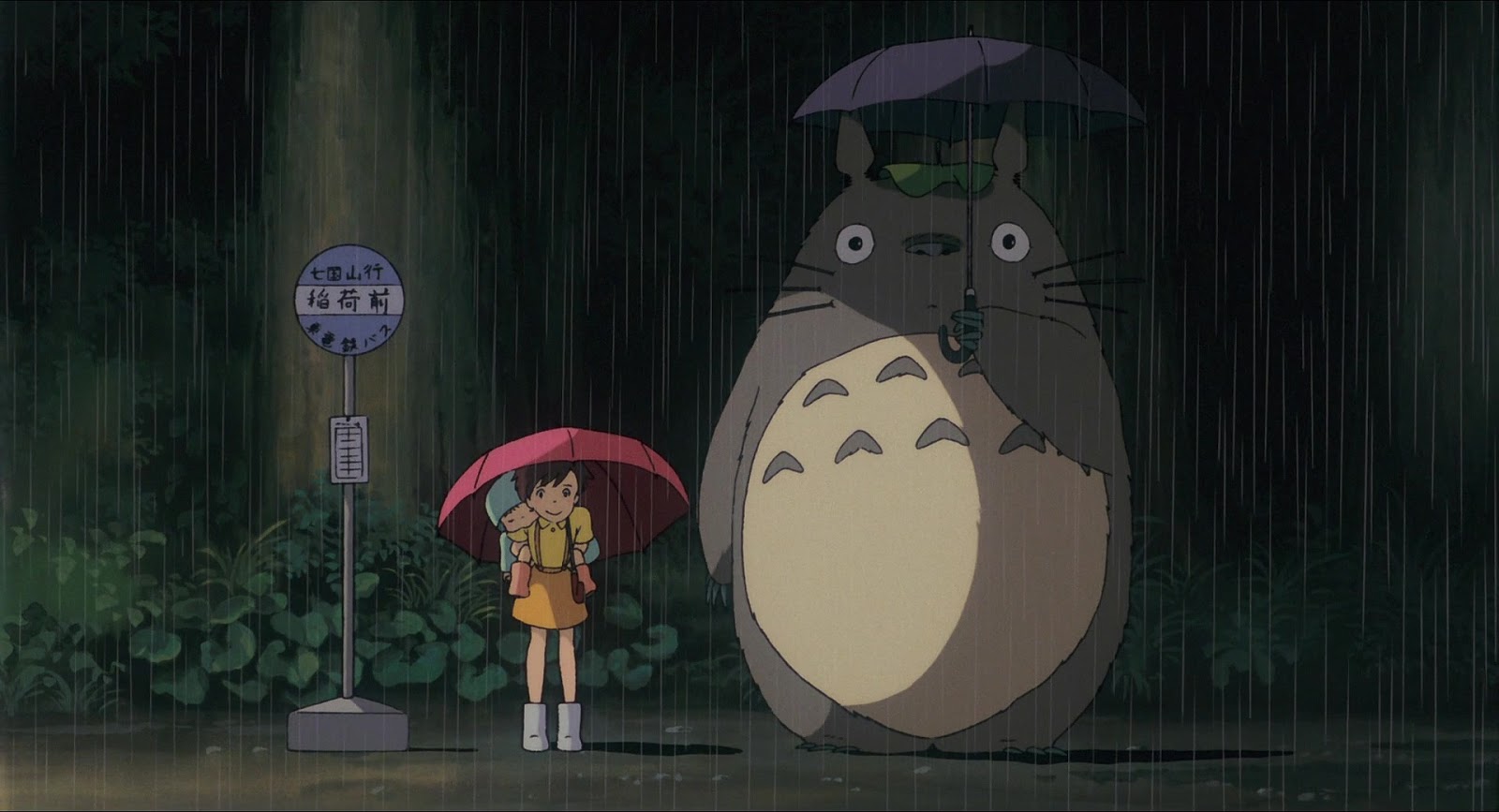 If you're not familiar with the film, well shame on you. It's a Studio Ghibli classic and drawn by the master of the craft, Hayao Miyazaki. It tells the tale of a small girl who moves to the Japanese countryside and finds that she is neighbors with some pretty fantastic creatures. The tales is pure magic, and ripe for a theme park attraction.
According to  website Kotaku, there's someone that is trying to do just that.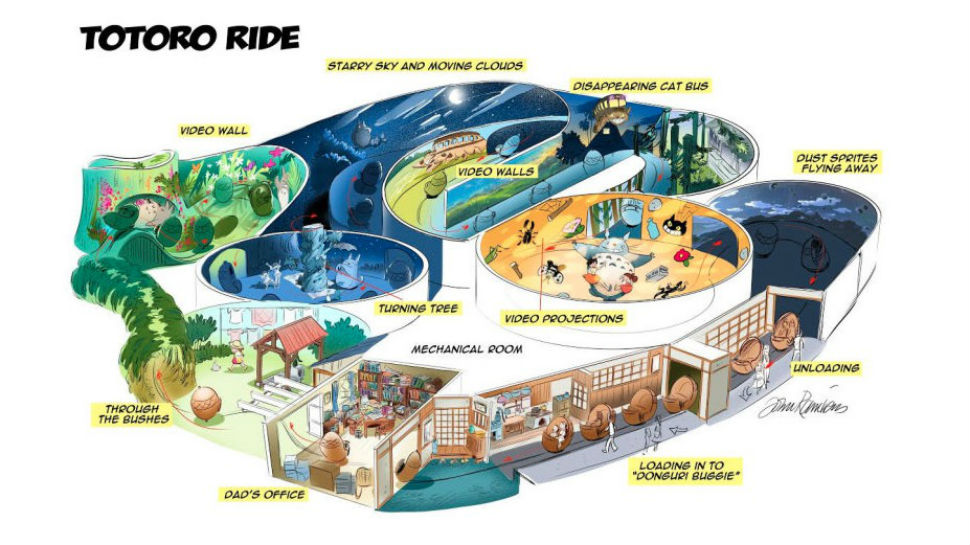 Disney artist John Ramirez has worked on key features such as Aladdin, and the Lion King and has worked on a few Disney attractions. This isn't just a fan made sketch…well it is, but the fan just happens to be in a great place at Disney.
The attraction would have guests board omnimover type attractions that are shaped like a giant acorn. They will then be taken through key moments in the film, including a glimpse at the iconic CatBus.
If you don't know Catbus, you're missing out.
https://www.youtube.com/watch?v=EUyr6Ifq2HU
The designer has gone as far as proposing the attraction to Miyazaki San himself. So far the plans have gone nowhere, as Disney is extremely busy with major attractions based on Avatar, Star Wars, and even the largest Disney Park ever, Shanghai Disney.
The next issue would be where it's going to  go. Disney is a pretty big stickler on details, and it wouldn't fit just anywhere. Of course the Japan Pavilion at Epcot immediately corns to mind. However, there's enough films to make an entire land. Honestly, the best thing that Disney could ever make would be an actual Catbus! That alone would bring tons of people into the park.
Stay tuned for more from Marvel and Disney, and be sure to get social with us on Facebook and follow along with us on Twitter @BehindThrills for the latest updates!
For our latest theme park videos please be sure to subscribe to us on YouTube!