Busch Gardens Tampa is hosting their second annual Food & Wine Festival. Of course the bands are amazing, and the food is delicious, but one thing that many people over look is the amazing topiary that the park has constructed specifically for the event. We'll take a look at not only this year's sculptures, but also the reason why the gardens are so important to the park.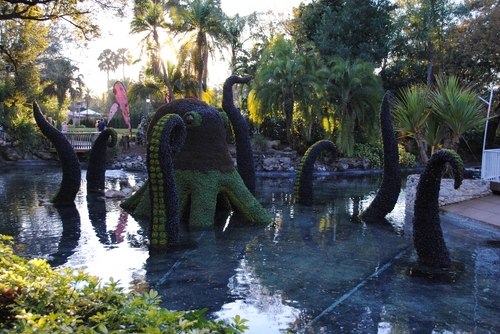 Busch Gardens Tampa is heading into the last weekend of the Food & Wine Festival. The headlining acts will be Gente de Zona on Saturday, and Jordin Sparks on Sunday. Concerts are included with theme park admission, but before you head off to Gwazi field for some great music, and amazing food, take a look around first.
The horticulture staff at Busch Gardens Tampa has created what are some of the largest and most detailed topiary in the area. It brings such huge animals to life as a giant octopus and even a massive guardian.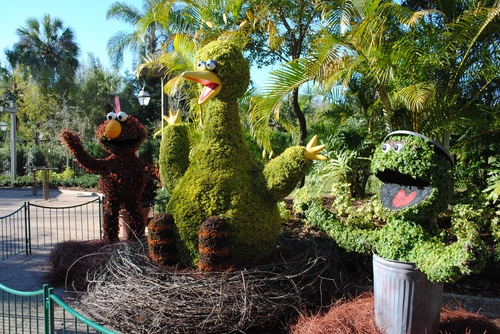 The gardens are actually a call back to the parks origins. Back before it was the coaster kingdom, and conservation capital it is today, Busch Gardens started off as simply a beautiful garden. The garden was actually at the front of the Anheuser-Busch brewery. That's where Busch and Budweiser were made for the Florida region. The garden was admission free, and offered free flight tropical birds. The birds would perform in shows, and people could pet or feed them as they flew around.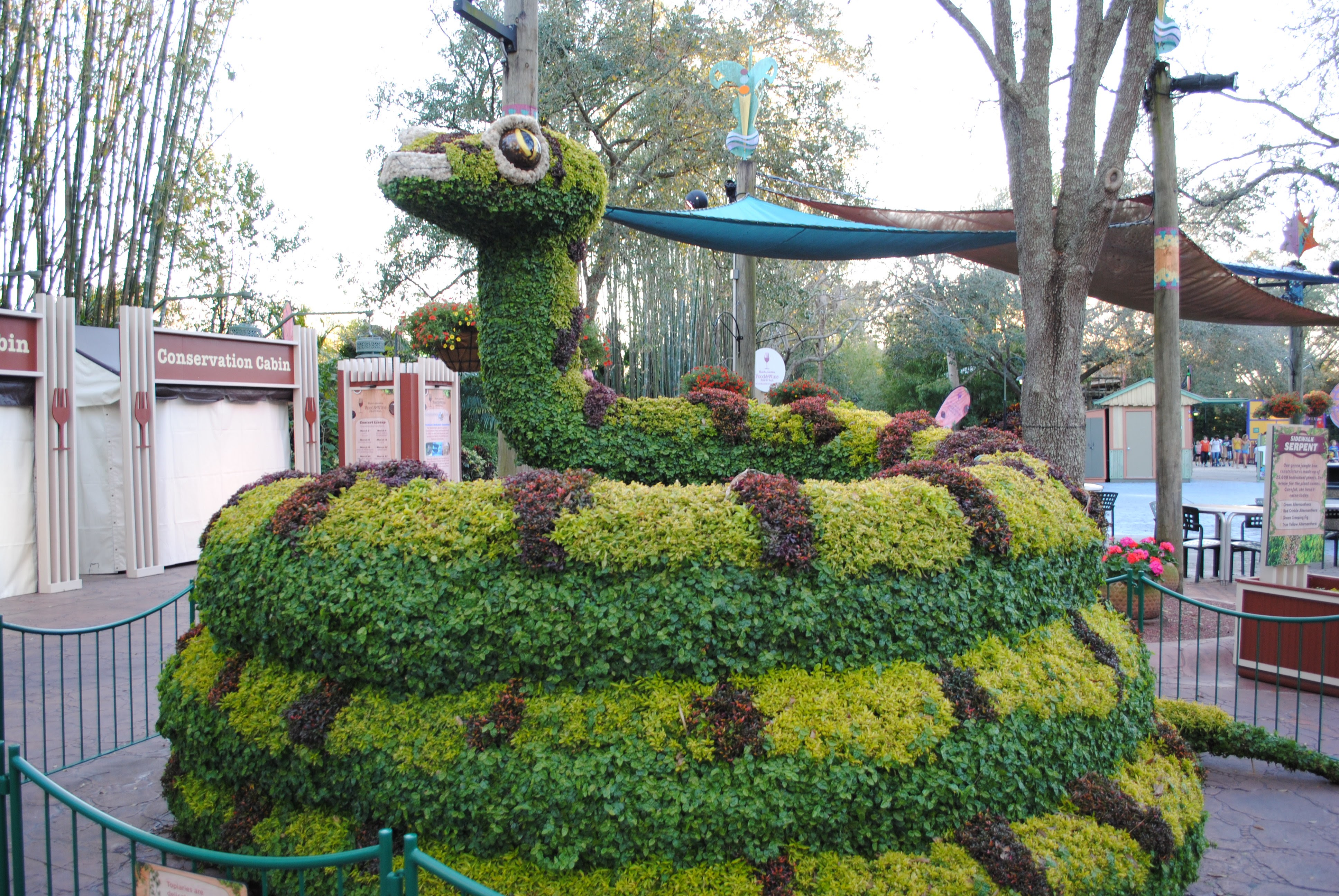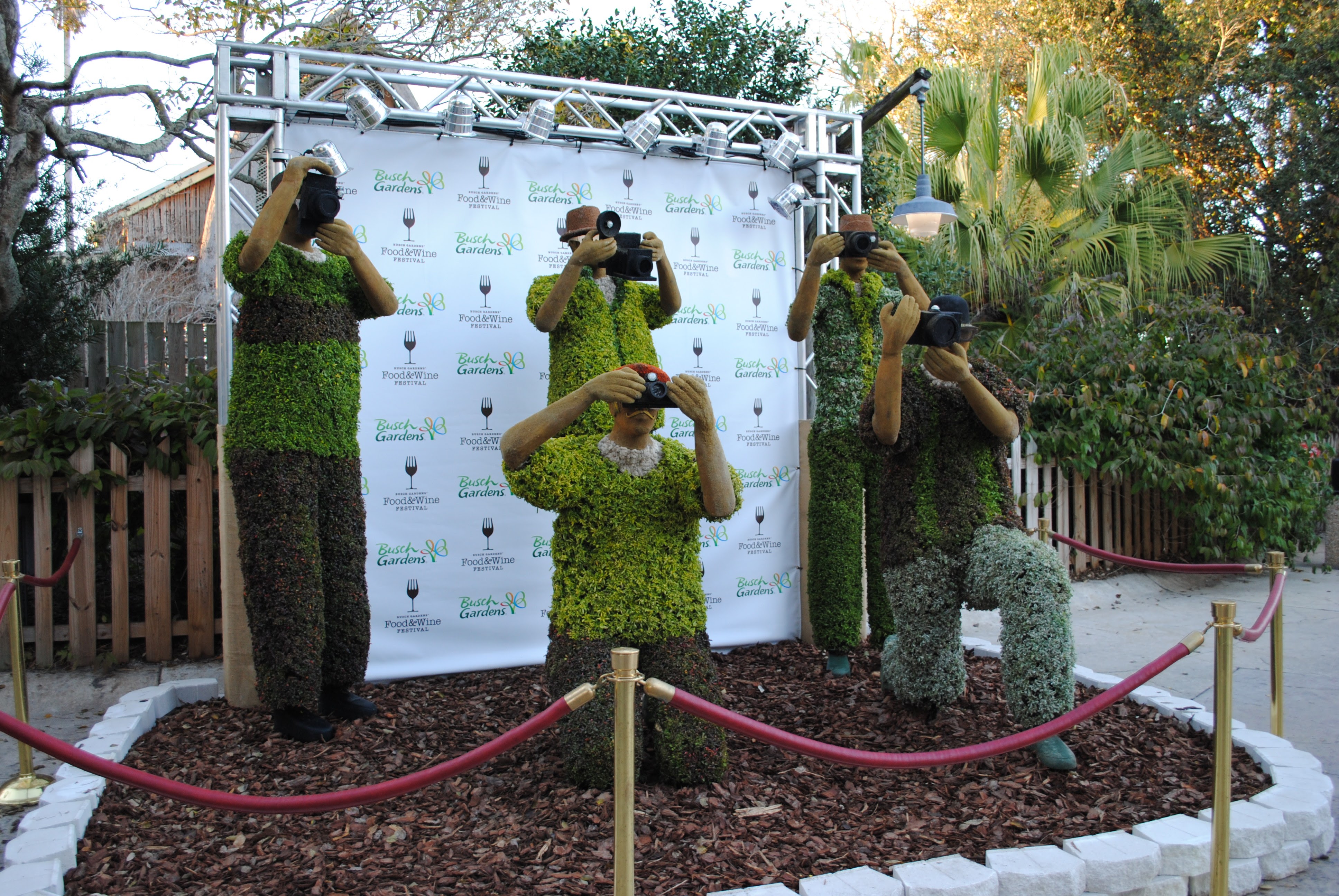 Today, the gardens still stand. The former coaster, Gwazi, sits on the site of the old brewery and the gardens are just a small part of the sprawling park. The topiary at the Busch Gardens Tampa serve as a reminder of the old park, and of the adventures that wait ahead.
Want to see more from the Busch Gardens Tampa Food & Wine Festival? Check out our pictures from the event below!
Click here if you can't view the slideshow
The Busch Gardens Food & Wine Festival wraps up this Sunday, and with it the amazing topiary. The park offers a ton of great food, amazing bottle service wine, and of course tons of great beer. While there is a charge for the food, the concerts and (most importantly) the gardens are included with admission.
Stay tuned for more from Busch Gardens Tampa, and be sure to get social with us on Facebook and follow along with us on Twitter @BehindThrills for the latest updates!
For our latest theme park videos please be sure to subscribe to us on YouTube!
For more information about SeaWorld San Orlando, including tickets, visit the official website by clicking here!