Tom Staggs, the current Chief Operating Officer of the Disney Company was pretty much a shoe-in for the CEO position in 2018 when Bob Iger is planning on leaving the company. In fact, it seemed that Iger himself had handpicked Staggs as the successor, and the only thing needed was the board's approval. Now, the shocking news comes that Tom Staggs will be stepping down from his position, effective May 6th of this year.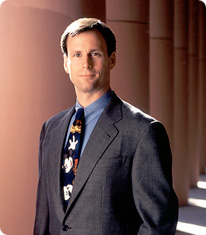 Staggs was the "heir apparent" for Iger, who appointed Staggs just last year. Staggs had helped to oversee many new additions to the company, including the purchase of Marvel and Lucasfilm.
The move, while puzzling, seems to indicate that all was not well with the board of directors for the company.
"Tom has been a great friend and trusted colleague for more than 20 years. He's made important contributions to this company, earning wide respect across the organization for his achievements and personal integrity. I'm proud of what we've accomplished together, immensely grateful for the privilege of working with him and confident that he will be enormously successful in whatever opportunity he chooses," said Iger, in a statement.

Staggs also released a statement:

"Disney truly stands alone, not only because of the company's phenomenal creativity, but also because of the thousands of remarkable people who make it such an extraordinary place. It's been a privilege to work with them and be inspired by their creativity and commitment. It's also been a great experience to work with Bob during this dynamic era of unprecedented growth and transformation. I remain grateful for that opportunity, and I'm confident that Disney's future will be just as exciting as its legendary past."

The question is now, who will replace Staggs and who will be Iger's successor in 2018, if he still plans on stepping down in 2018?

Stay tuned for more, and be sure to get social with us on Facebook and follow along with us on Twitter @BehindThrills for the latest updates!

For our latest theme park videos please be sure to subscribe to us on YouTube!