With a flick and swish, the Wizarding World of Harry Potter at Universal Studios Hollywood was debuted to the world! The all new area celebrates the spirit of Harry Potter in the books and the films, and brings guests to the park closer to the world of magic than ever before. On Tuesday night, the world was shown the magic of the world as celebrities attended the World Premiere, and Hogwarts shined brighter than any star, as John Williams conducted the soundtrack to an epic show over Hogwarts!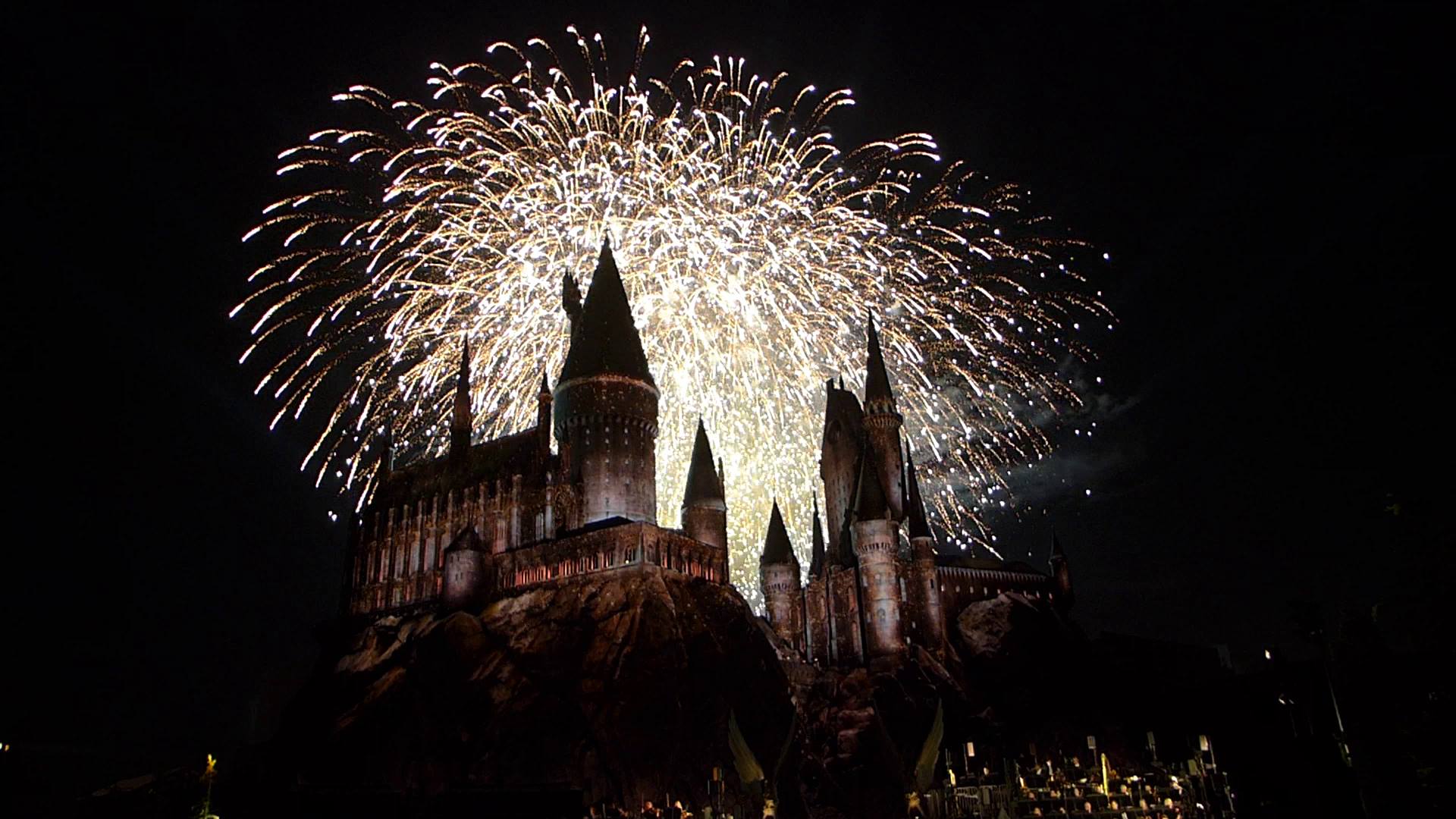 Hogwarts became the center stage for a massive production, which included a look inside the castle, the different houses, and even an attack by Death Eaters. The look was achieved using projection mapping, and of course, was accentuated by fireworks.
Video:Hogwarts comes to life in a huge show at Universal Studios Hollywood!

Hogwarts castle served as the centerpiece in both the Harry Potter books and film series. It would only make sense that Universal would make it the gorgeous focal point of the new land. The castle was dazzling as lights shone all over, and highlighted the already majestic castle.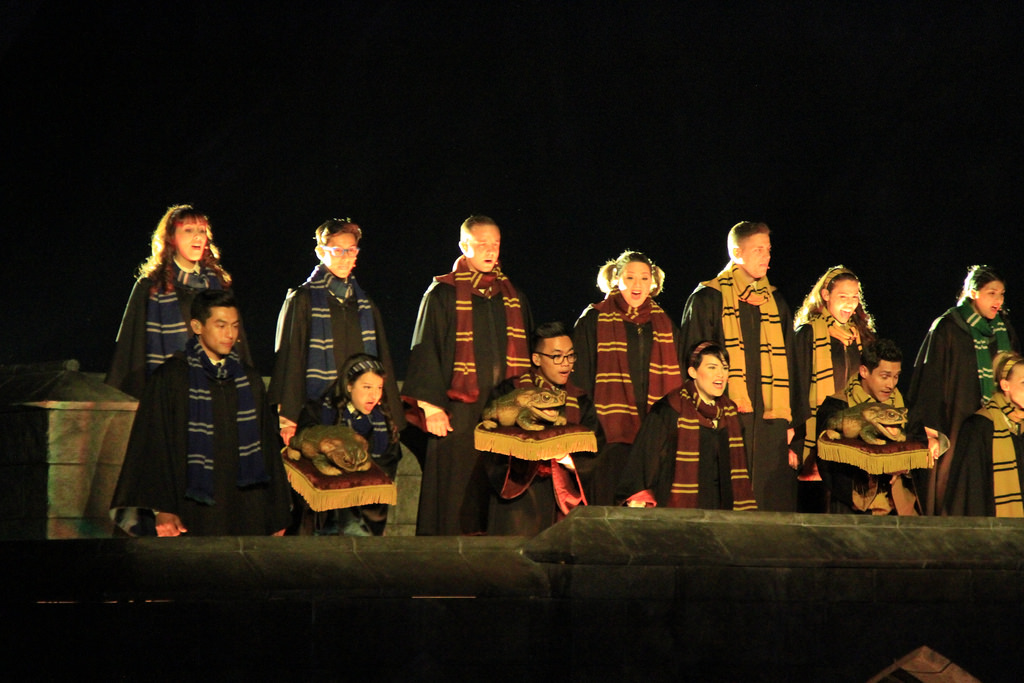 The Frog Choir range out with a few melodies to get the shownstarted, but it was the wand keeper who really kicked things off.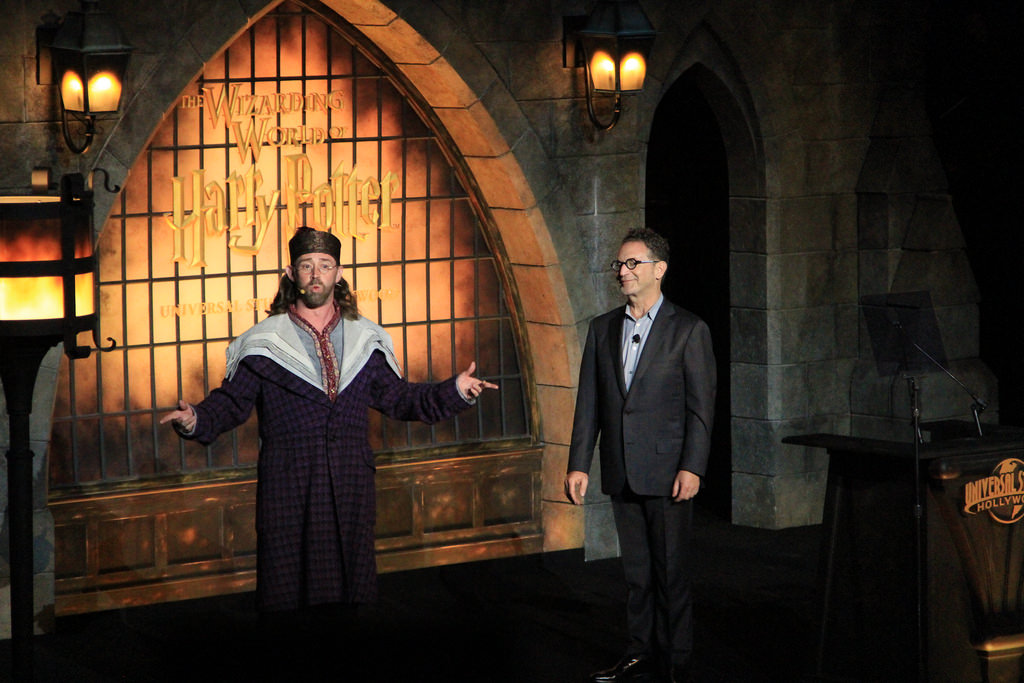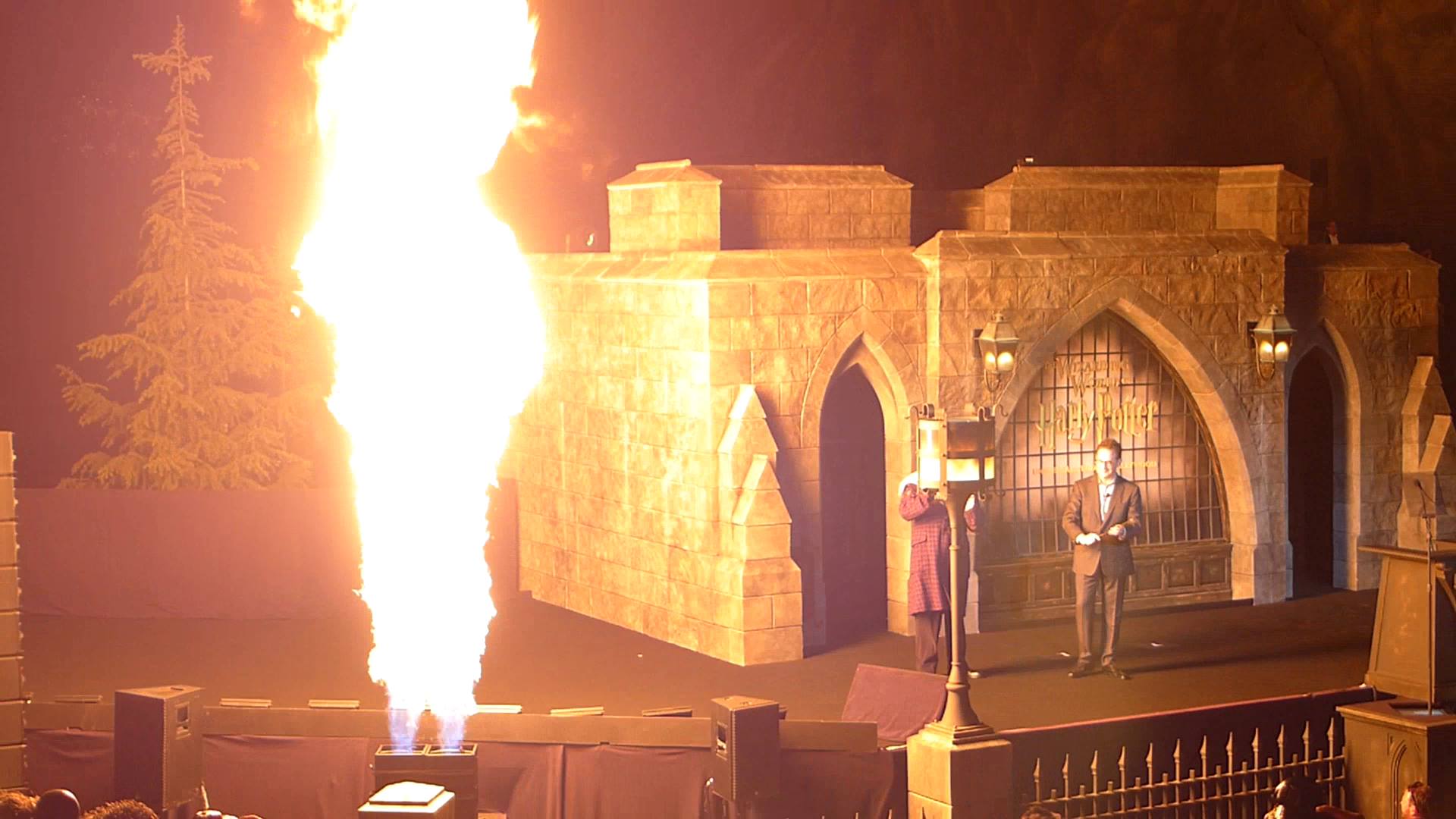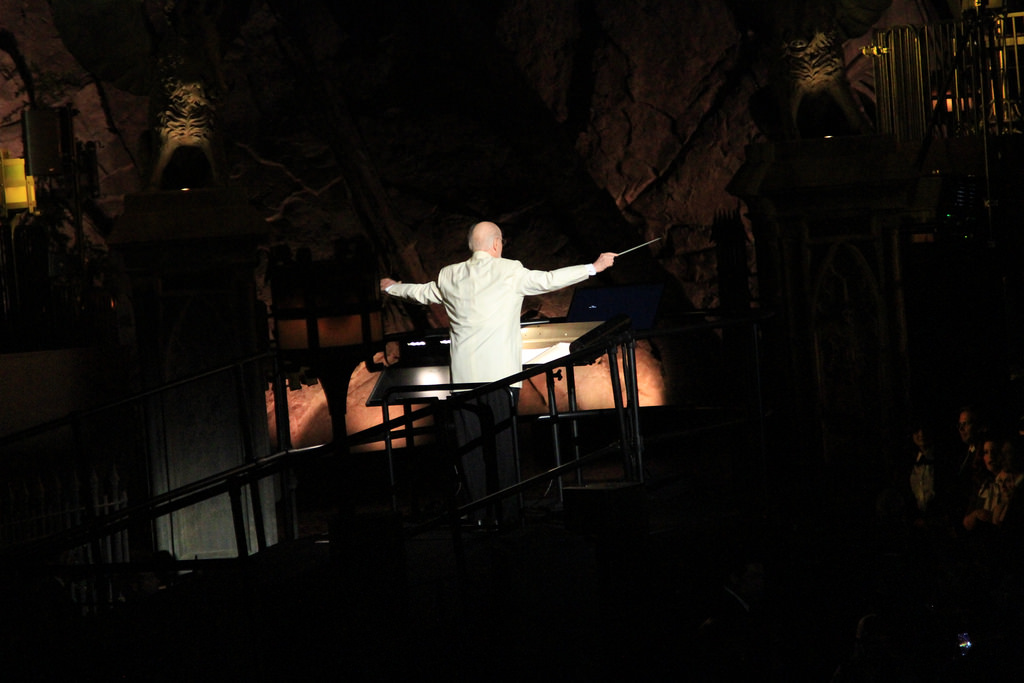 Music plays a very important part in the Wizarding World, and who better to bring that music to the Wizarding World than legendary composer John Williams. He composed the iconic Hedwig theme for the Harry Potter films. For the opening event he conducted the LA Symphony Orchestra, providing the soundtrack for the evening. Much of John Williams music can also be heard in the Wizarding World as well.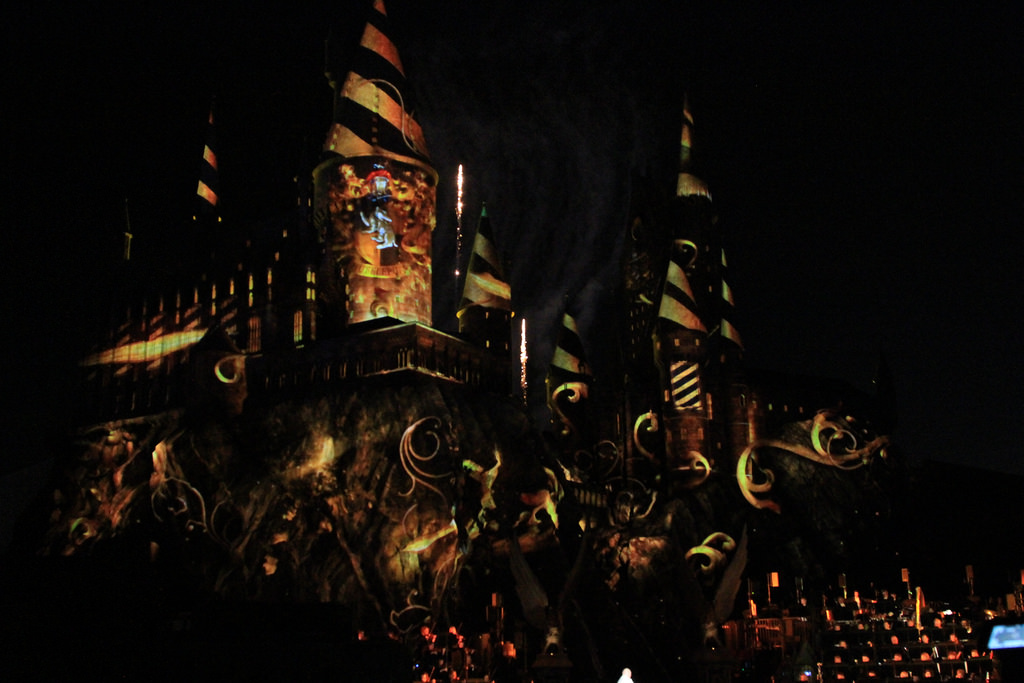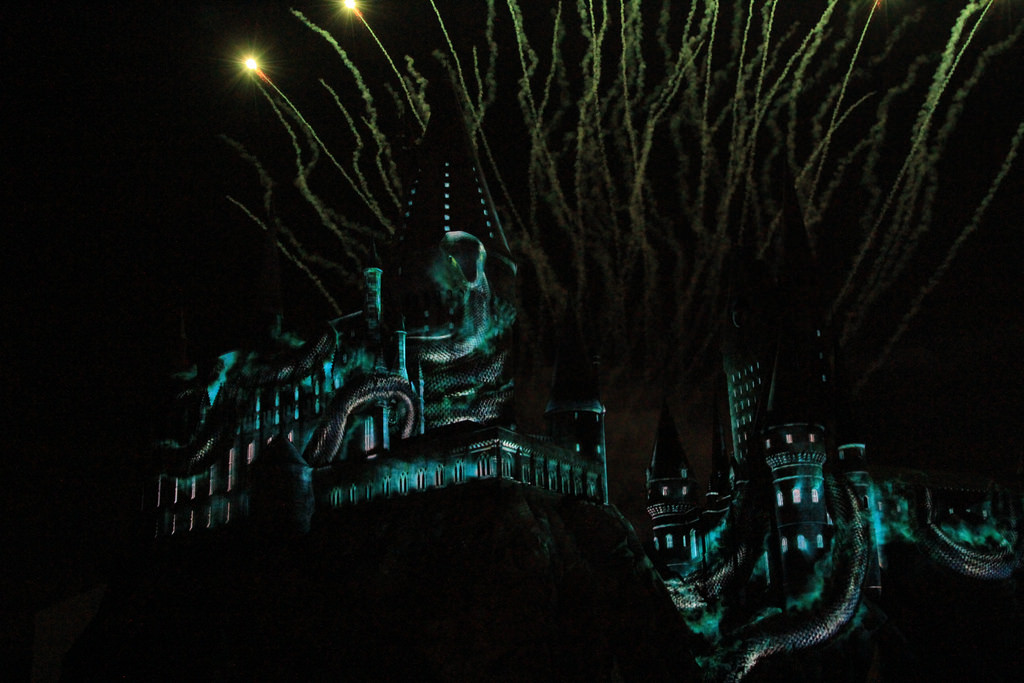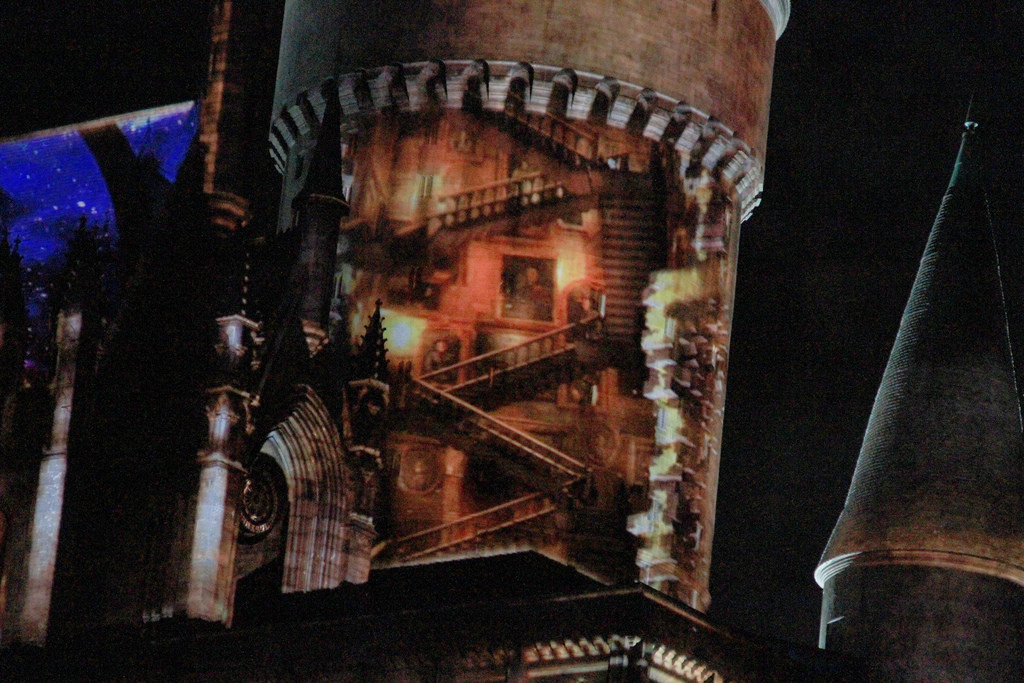 Hogwarts came to life via digital mapping and projection. The castle was not only the stunning backdrop to fireworks, but also came to life as Death Eaters invaded, the houses of Hogwarts were united, and we even got a look inside the castle. While this was only for opening night festivities, we would not be surprised if this eventually became a nighttime event on special occasions. It would definitely very a welcome addition to a fun day in Hogsmeade.
The Wizarding World officially opens on April 7th, with rickets being sold out for opening day.
Slideshow- Check out even more pictures from the grand opening celebration

Click here if you can't view the slideshow
Be sure to check back for even more from the world premiere of The Wizarding World Hollywood, which opens on April 7th!
Stay tuned for more from Universal Hollywood, be sure to get social with us on Facebook and follow along with us on Twitter @BehindThrills for the latest updates!
For our latest theme park videos please be sure to subscribe to us on YouTube!
For more information about Universal Studios Hollywood, including tickets, visit the official website by clicking here!