Tales From the Crypt will be returning to television in 2017, and the Cryptkeeper will be bringing some more boils and ghouls with him. The series has been officially greenlit for production, and will receive a ten episode first season. The new Tales From the Crypt will be the kick off to TNT's Horror Block, and will also feature two other shows.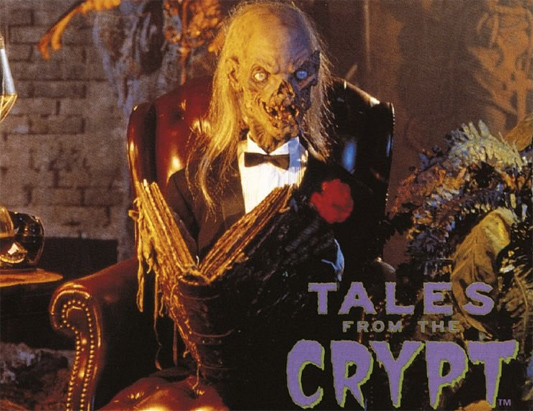 The new Tales From the Crypt show will be a horror anthology series, and will feature tales ripped directly from the pages of the comic books. The tales will be told by the Cryptkeeper himself. There is no word on whether there will be a new voice or design for the Cryptkeeper, who was made most famous by the HBO show of the same name.
"I'm really thrilled about the way this horror block is coming together with the addition of Time of Death and Creatures," saysM. Night Shyamalan, who is executive-producing both Tales and Time of Death. "That such a beloved property like Tales from the Crypt is launching our evening makes it an even more unique and exciting opportunity. Across the board, the level of talent has been very inspiring."
The other two shows will be Time of Death, an hour long anthology show that will unfold in real time, hour by hour. Like American Horror Story, the shows will change each season. The first one will deal with a "murderous psychopath who returns to his Midwestern hometown during the annual county fair to exact revenge on a community he believes destroyed his life."
The second show, Creatures, is described as a "sophisticated psychological thriller" that tells the disturbing tale of two former best friends. At 12 years old,  the girls tried to cut out their classmate's heart as a sacrifice to an internet bogeyman they invented called Mr. Gorgi. The girls have been released from their psychiatric institution 15 years later, but despite trying to lead normal lives, they hear the call of Mr. Gorgi again.
What do you think of the new shows premise? Personally, as long as we get a good dose of Cryptkeeper, we're in!

Stay tuned for more, and be sure to get social with us on Facebook and follow along with us on Twitter @BehindThrills for the latest updates!
For our latest theme park videos please be sure to subscribe to us on YouTube!