Tokyo Disneyland and DisneySea are about to undergo some major changes which will bring a ton of new attractions and experiences to the parks by 2020. The new changes of course mean that some older attractions will be shut down, but the parks will get a huge overhaul and receive an all new land that you will be able to find only at Tokyo Disneyland Resort.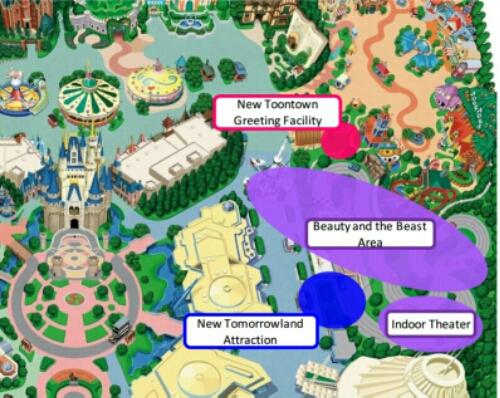 The renovations for Tokyo Disneyland will include an all new Beauty and the Beast themed area, which will feature a new ride, Be Our Guest and more. There will also be a huge indoor theater, and as well as a Big Hero 6 themed attraction in Tomorrowland. Grand Circuit Raceway, StarJets and some food facilities and shops currently in Tomorrowland will close permanently to make way for the proposed redevelopment.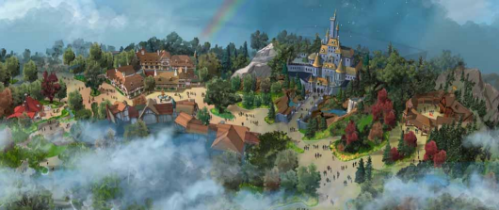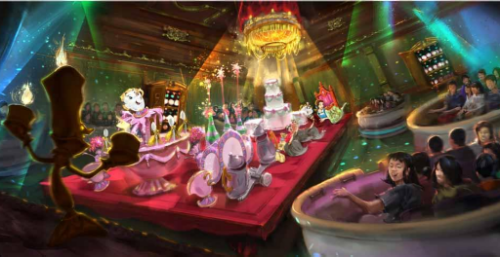 First up is the Beauty and the Beast Land. The new land will feature a huge new ride that will take guests on a ride through the enchanted castle on dancing cup and saucers. You'll relive every moment, and hear the music from the film. There will also be a restaurant, but based on the concept art, it doesn't look like Be Our Guest.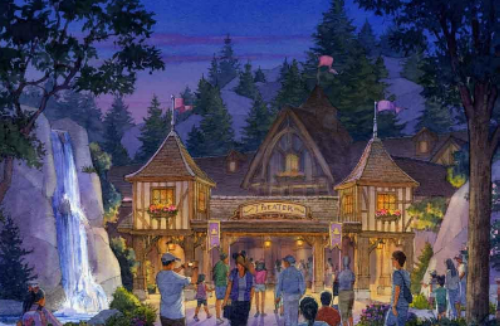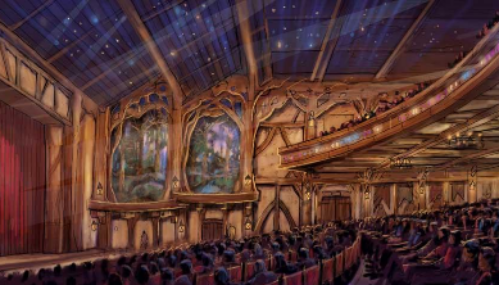 Close by will be an all new theater, that will be the first full scale enclosed theater at Tokyo Disneyland. The new theater will house about 1,500 people and will feature Signature Disney entertainment unique to Tokyo Disneyland and featuring the Disney Friends will be presented in this storybook theater environment.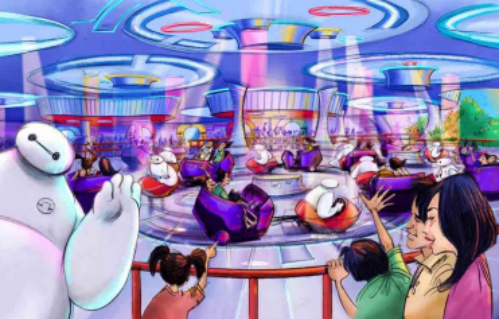 Big Hero 6 will make an appearance in Tomorrowland, in an all new spinning attraction. It doesn't look like a massive attraction, but will feature the hero in some way. Also in Disneyland will be a new meet and greet area that will feature Minnie Mouse as a fashion designer. The new area will also reflect her fashion design and fashion sense.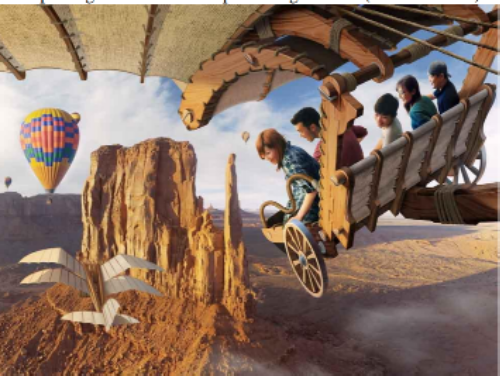 At DisneySea, an all new version of Soarin will open at Mediterranean Harbor in Tokyo DisneySea. This very popular attraction, which has been enjoyed by Guests visiting the Disney parks outside Japan,looks like it's going to feature an all new original film that will take guests through something that they can't visit in the other versions. Could we be travelling through time with this new version? It certainly looks like we might.
While most of the new attractions will be ready by 2020, some will be completed in 2019, so if you're looking to schedule a trip you won't have to wait long.
Stay tuned for more from Disney, and be sure to get social with us on Facebook and follow along with us on Twitter @BehindThrills for the latest updates!
For our latest theme park videos please be sure to subscribe to us on YouTube!