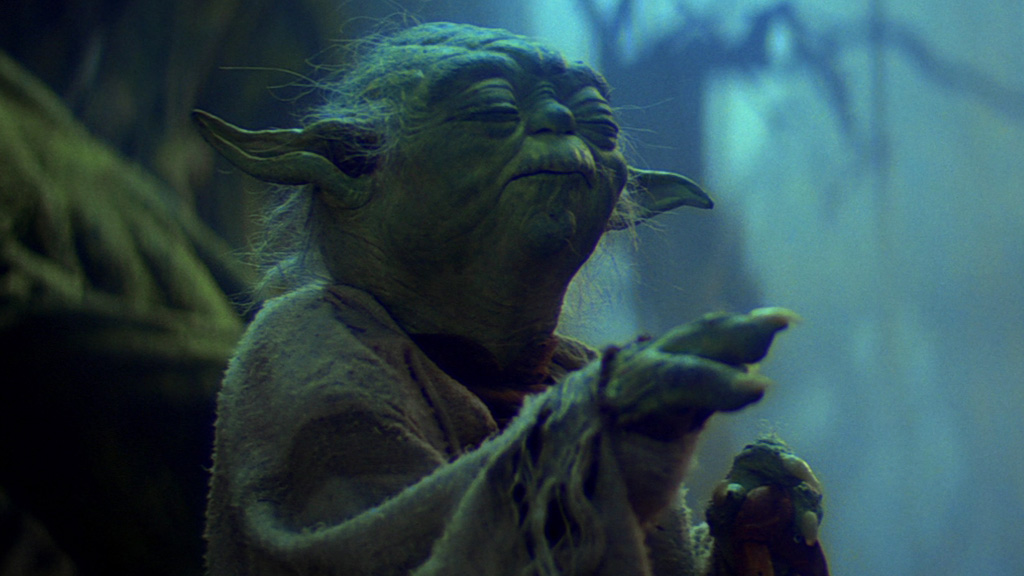 Life creates it, makes it grow. Its energy surrounds us and binds us. Luminous beings are we, not this crude matter. You must feel the Force around you. Here, between you, me, the tree, the rock, and Disneyland. Wait..what? According to the folks over at Making Star Wars, the new Star Wars Land will completely immerse you into the world of the Jedi. The feeling will be so complete that you'll be able to feel the Force around you.
One of the new rumors popping up is that there will be several areas around the new Star Wars Land that will allow guests to use their own "Force" to move objects and make things happen within the realm. One of the big rumors is that at certain times per day, you'll be able to see a guest move a ship or large rock…something with a significant  size that will be visible around much of the land.
The new rumor sounds much like the Interactive Wands at Universal Orlando's Wizarding World of Harry Potter. There, guests can purchase a wand and move around designated "spell areas" within the realm. Spells can be done, and the area comes to life.
Here's where it gets sketchy for Star Wars. The larger items are expected to be interactive once or twice daily, while the smaller items are several times a day. The idea sounds like it's going to be random, or incorporated into a show, which kind of takes the magic out of it. Of course, it's Disney, so it's bound to be magical no matter what…but would it be any less magical to have guests purchase "Force Sensitive" items like gloves or lightsabers and make it so that everyone can enjoy it at any given time?
The risk here being that only kids will be able to experience the Force flowing through them, as the "volunteers" will most always be children, much like the Jedi Academy. (Yes, we know that's aimed at kids…but us older kids want to be a padawan too dammit!).
It's still too early to tell what exactly will happen in the new Star Wars Land, but we can't wait. The rumored date is 2019 for both Walt Disney World and Disneyland, which puts it right in line for the opening of Episode 9.
Stay tuned for more from Disney, and be sure to get social with us on Facebook and follow along with us on Twitter @BehindThrills for the latest updates!
For our latest theme park videos please be sure to subscribe to us on YouTube!
For more information about Walt Disney World, including tickets, visit the official website by clicking here!